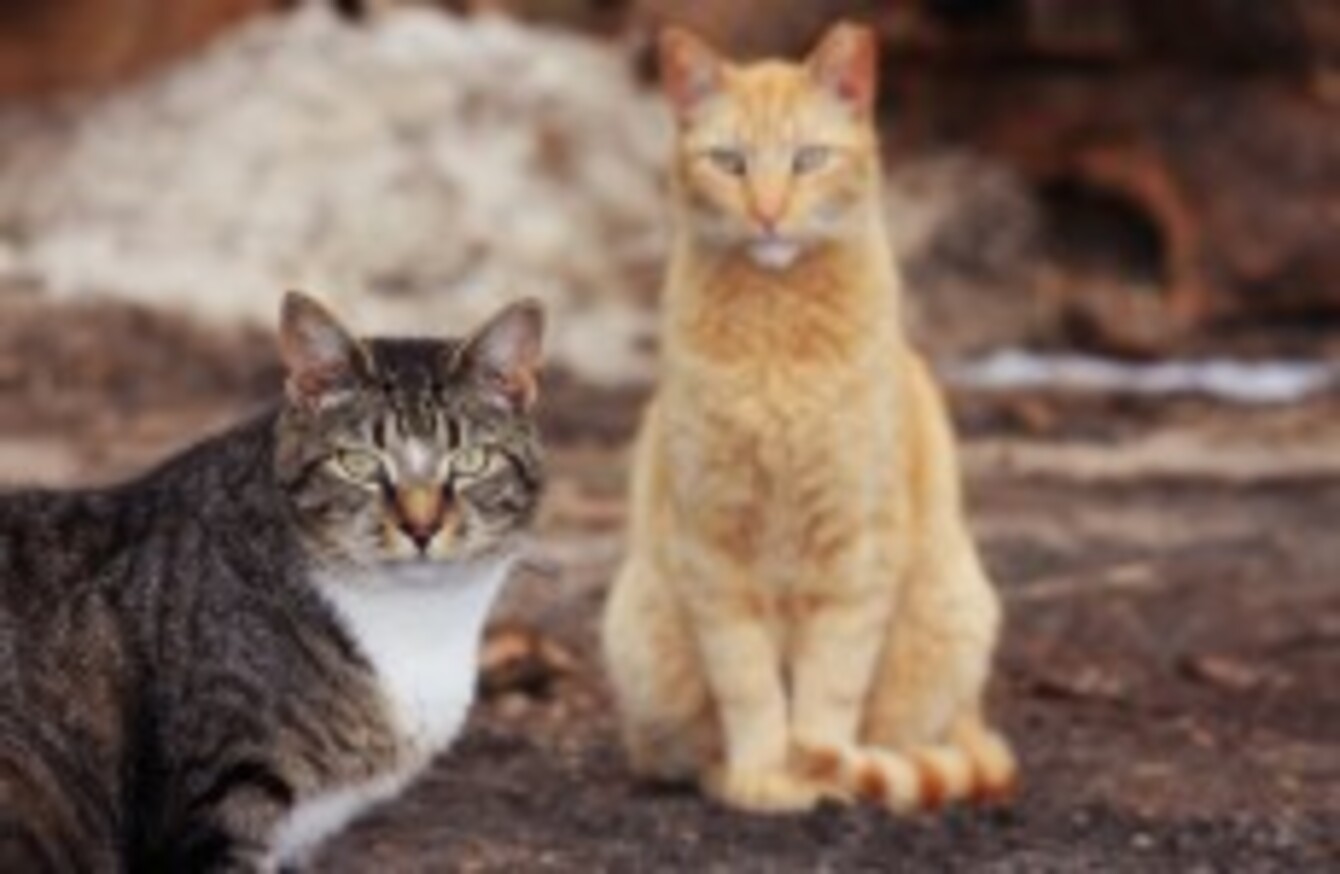 Image: Shutterstock
Image: Shutterstock
A PROTEST IS being organised in Bray this morning to counter the removal by pest controllers of seven feral cats at an apartment complex in the town.
The protest is being supported by Greystones Kitty Hostel who say they are willing to trap, neuter and release the cats.
The demonstration is being organised using the Facebook event 'Protest the Killing of Homeless Cats in Bray'.
"As well as being immoral and unethical it actually makes no sense to trap and kill feral cats," says vet Alan Rossiter of Blacklion Pet Hospital in Greystones.
They will just be replaced by other feral cats who come in to take their place. The only long term solution is to trap the cats, neuter them and return them. This will result in a small, stable group of healthy and neutered cats – that do not reproduce.
The wild cats live in the surrounds of the Diamond Valley Apartments with organisers of this morning's protest claiming that the majority of residents are opposed to the killing of the cats. Only two, they say, are in favour of it.
A letter posted to the protest's Facebook page says that the management company wrote to residents over the course of the last month saying that they were asked to remove that cats.
The letter does not state what will happen to the cats when they are removed. It adds that the cats are "currently in use as a deterrent".
The management company have now hired a pest control company who are due to start work today. Greystones Kitty Hostel say they are not yet aware of the name of the pest control company involved.
As well as this morning's protest planned for 8.30am, those opposed to the plan have been tweeting their opposition using the hashtag #savethebraycats.
TheJournal.ie has requested comment from Paula Barrett Properties Ltd about the dispute.