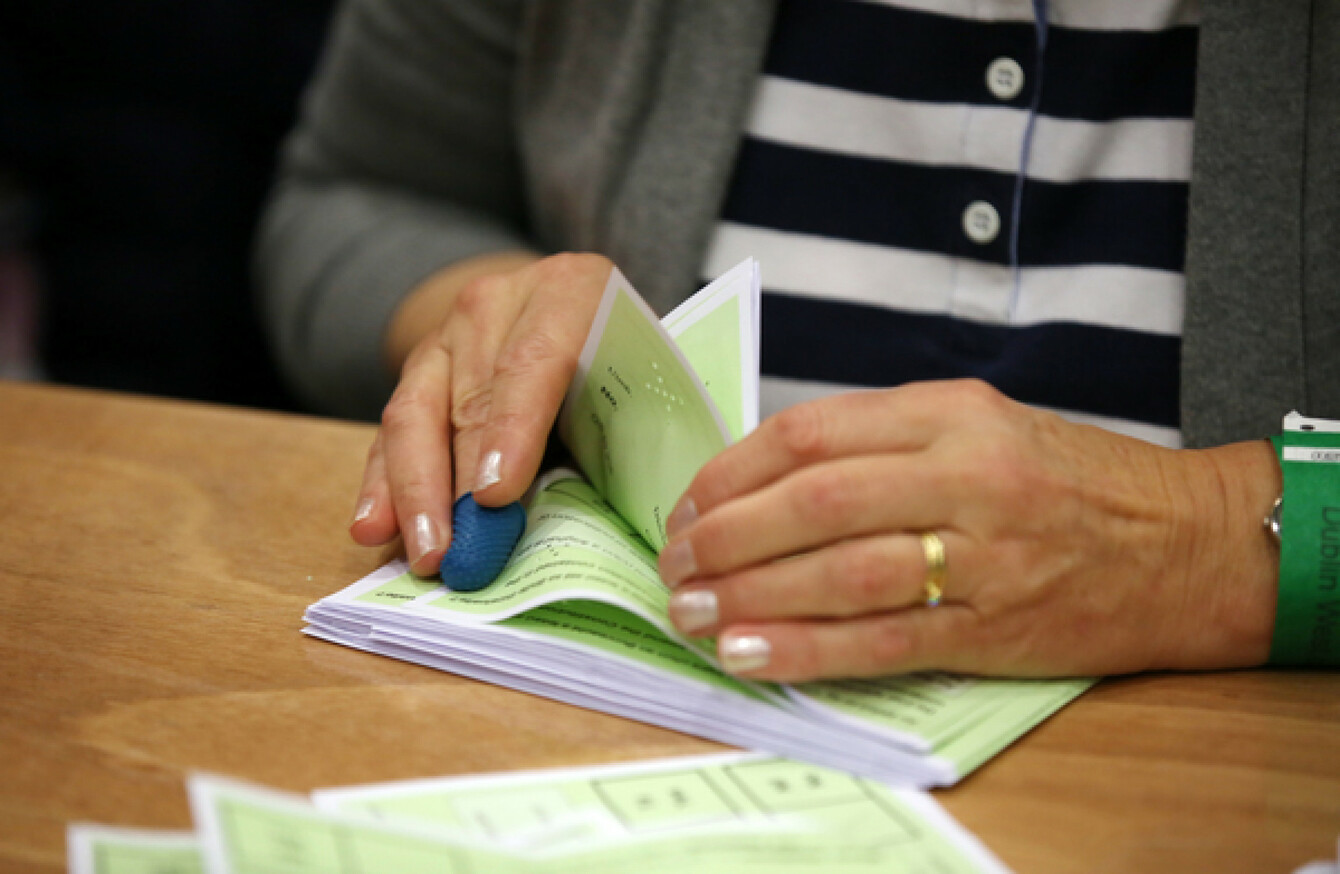 Image: Sam Boal
Image: Sam Boal
Updated May 27th 2019, 3:41 PM
CORK HAS REJECTED a plan to introduce a directly elected mayor for its city. 
The proposal was defeated by 983 ballots. The plebiscite saw 34,347 voters reject the idea, while 33,364 voted yes on Friday.  
Limerick was the only city to vote in favour of having a directly elected mayor for its city as Waterford's vote was also defeated.
Friday's plebiscite in Limerick saw 38,122 residents voting for the plan, with 34,573 rejecting the proposal, which had been put forward by government.
The vote passed by 3,549 ballots.
Earlier, Waterford rejected the same proposal to introduce a directly elected mayor for its city. 
In the city, 22,437 residents voted against the plan, with 21,718 in favour of the proposal. The vote failed by 719 ballots. 
Directly elected mayors would perform "a significant amount" of the executive functions currently carried out by local authority chief executives, according to the government proposals. They would be paid significantly more, and would – as the name suggests – be directly elected by the electorate. 
Votes on whether to introduce a directly elected mayor were held in Cork, Limerick and Waterford on Friday, alongside the votes on the council and EU Parliament and the divorce referendum. 
It was announced before Friday's plebiscites that although the votes aren't binding, if the proposal was accepted by a majority of voters in a council area, the Minister for Housing would submit a report to the Oireachtas with proposals for the mayoral elections.
With reporting by Sinéad O'Carroll