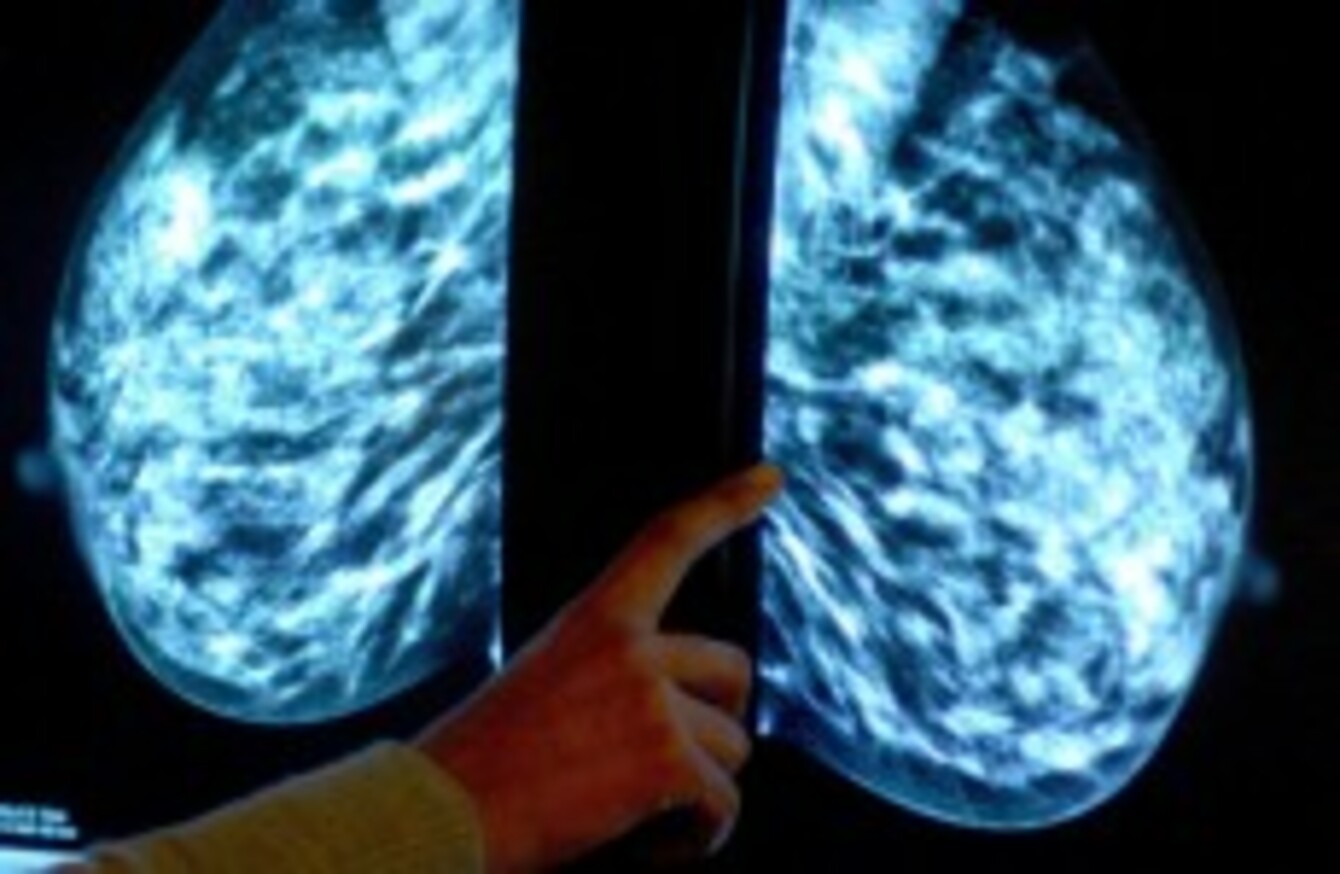 Image: Rui Vieira/PA Wire
Image: Rui Vieira/PA Wire
THE IRISH CANCER Society says that the experience of Irish women with breast cancer matches a global survey which shows that, as well as battling the disease, women are battling isolation.
The survey of 1,300 women with advanced breast cancer across 12 countries found that they felt isolated and left out of the broader breast cancer movement which focuses primarily on prevention and early detection.
Two-thirds of women surveyed felt that no one knows what they are going through with 41 per cent saying that the support from family and friends wanes over time.
Over 75 per cent of those questioned say they actively seek out information but 55 per cent say the information they find does not address their needs as it usually relates to early stage breast cancer.
Aine Melinn of the Irish Cancer Society says that this experience is all too common amongst Irish women:
When first diagnosed with breast cancer, women are instantly part of a vibrant breast cancer community but when their cancer spreads or if they are first diagnosed with advanced breast cancer, it is no longer about becoming a survivor, it's about surviving.
Ireland did not formally participate in the survey but the Irish Cancer Society say that a Living Life programme they carried out in June involving 23 women yielded similar findings.
Emotional support and information were noted by the women involved as the two areas of most importance to them with feelings of fear, anxiety, sadness and anger common in patients.
Deirdre Murphy, Irish Cancer Society says that women with advanced breast cancer have different physical and emotional needs from those living with early stage breast cancer. "The society provides a wide range of advice, support and information services to people with advanced cancer and we want to increase awareness of those service, " she says.
The Irish Cancer Society begins its next Living Life programme for advanced cancer patients on 7 October and those interested can find information by calling  01 2310 500.