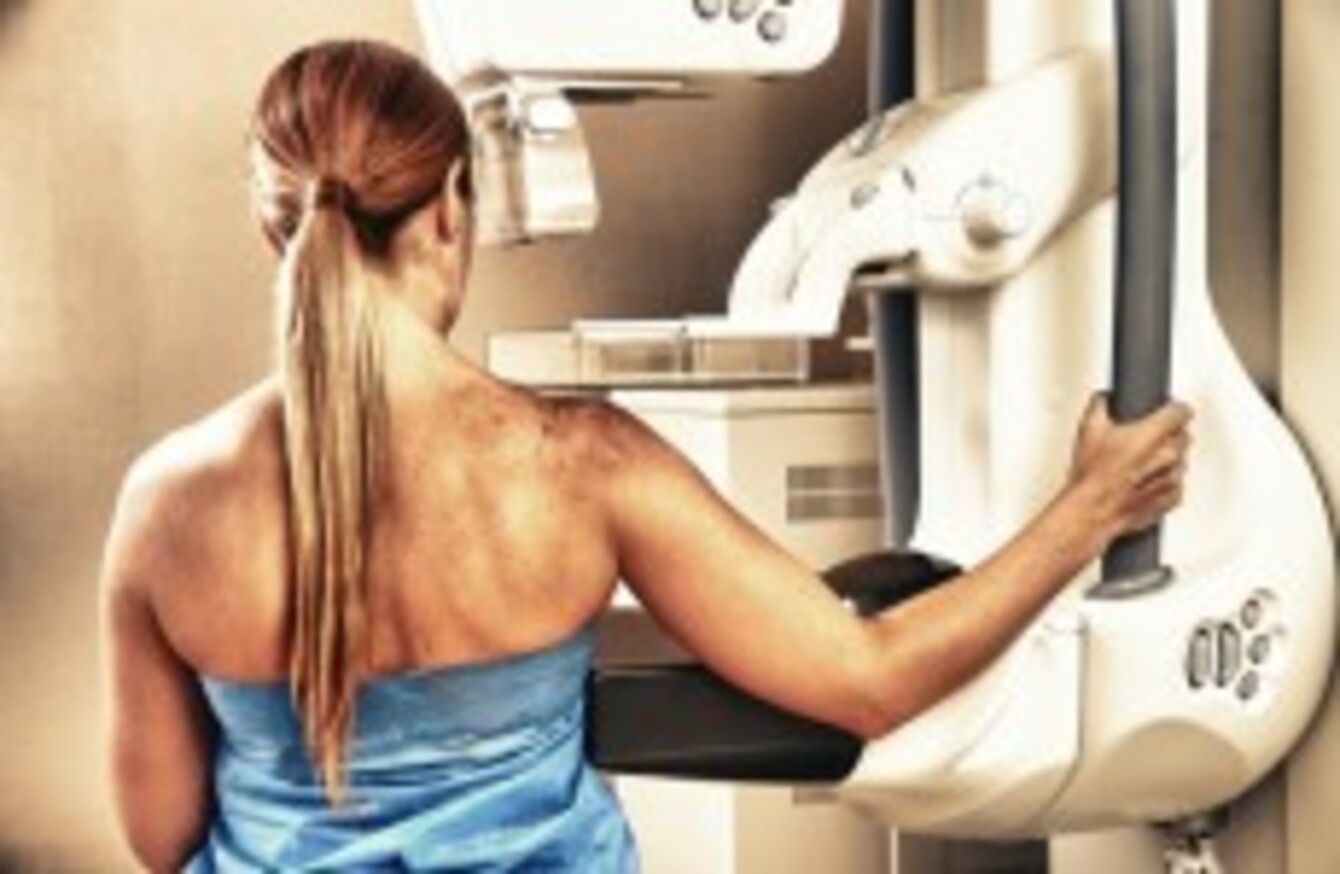 Image: Shutterstock/CristinaMuraca
Image: Shutterstock/CristinaMuraca
LAST WEEK THE American Cancer Society changed its stance on when it thinks women should begin getting mammograms.
It stated that women should get fewer mammograms and should start having them later in life.
The society is recommending women to start having mammograms at age 45 and continue once a year until 54. After that, women should get one every other year. 
Previous to this, the advice to women aged 40 years and older was to get mammograms and breast exams every year.
The New York Times reports the cancer society is also no longer recommending clinical breast exams, in which doctors or nurses feel for lumps, for women of any age who have had no symptoms of abnormality in the breasts.
However, the advice and screening programme here in Ireland and other parts of the world is different. Why so?
In Ireland, women aged 50 to 64 years are invited to attend for a mammogram on a two yearly basis.
In England, it is different again. The screening programme extends to women aged 47 to 73 years old.
According to BreastCheck, the Government-funded programme that provides breast screening in Ireland, the EU guidelines on mammography screening recommends screening women aged 50-69 every two years.
It said the aim of BreastCheck is to detect breast cancers at the earliest possible stage and there are plans in place to amend the BreastCheck programme. Last year it was announced the programmes age range would be extended upwards to women aged 69.
However, the full roll out of such changes could take a number of years.
"We're very clear that it will take six years to complete the full extension. Much of 2015 has been spent planning for the extension and screening of the first cohort of women in the extended age range will start towards the end of this year."
A spokesperson for the programme said phasing the extension over six years, we can safely accommodate the extra numbers without impacting the current service.
#Open journalism No news is bad news Support The Journal

Your contributions will help us continue to deliver the stories that are important to you

Support us now
In preparation, staff being recruited include radiographers and other healthcare professionals, as well as medical consultants and administration support.
In addition, equipment is being upgraded and additional mobile units are being purchased to accommodate the extended screening population.
By the end of 2021, all women aged 50-69 will be invited for routine screening every two years, said a BreastCheck spokesperson.
BreastCheck said it encourages any woman, regardless of her age or participation in a screening programme to visit her family doctor without delay if she has any symptoms or concerns about her breast health.
The Irish cancer society operate a cancer nurse line manned by highly trained specialist cancer nurses who will be able to help with any concerns you might have in relation to cancer. The free phone number is 1800 200 700.