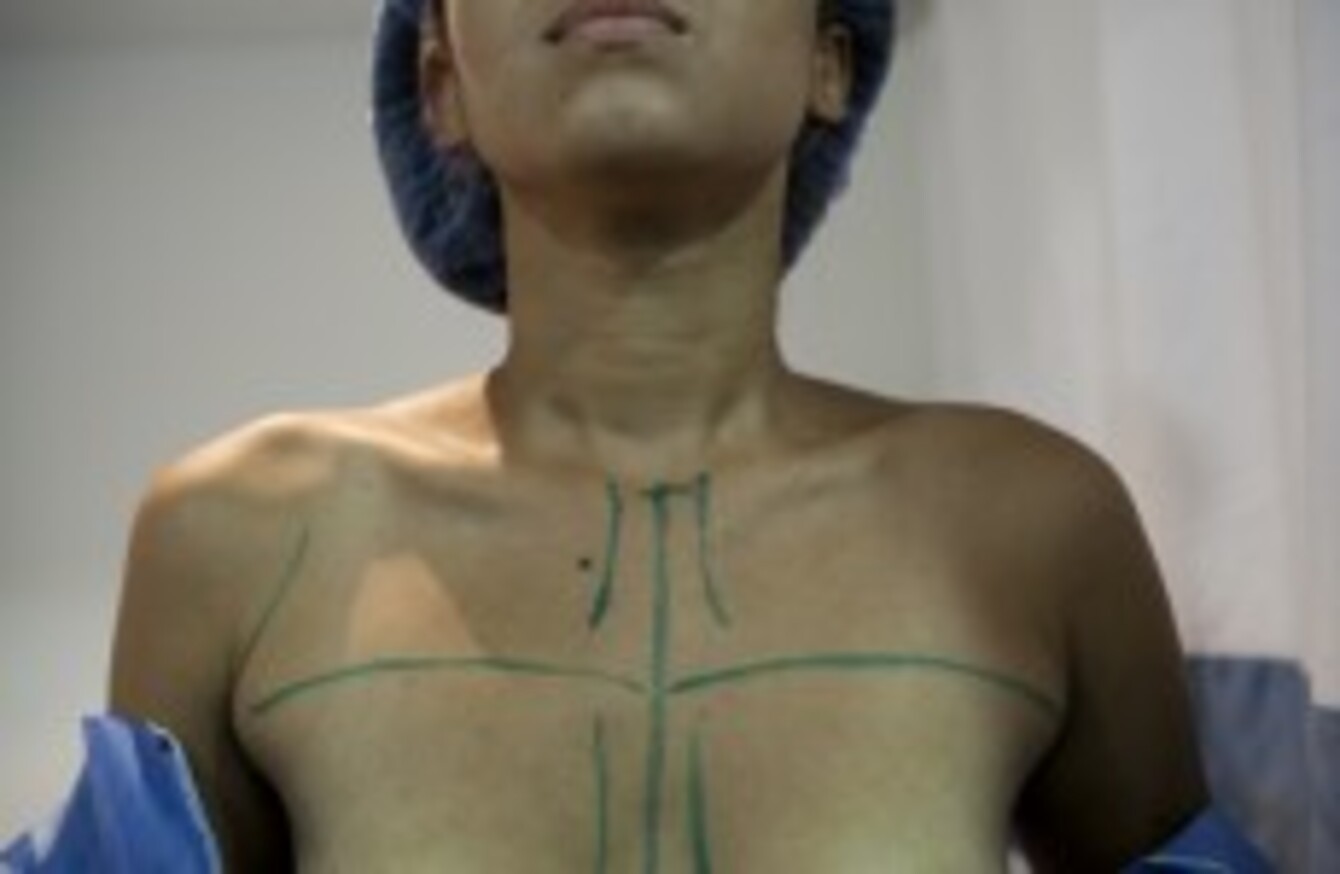 Image: AP/Press Association Images
Image: AP/Press Association Images
A CHINESE WOMAN has been left with lumps all over her body after her breast implants exploded.
The woman, identified as Wang Ningde by People's Daily Online, found that the implants she received 13 years ago had ruptured and formed lumps in her back, arm and abdomen in 2012.
She said that the last three years had seen her in tremendous pain in her back and under her arms
After three years in pain, she went to hospital, where a doctor found that the injections, which cost 2,000 yuan, had displaced.
The woman was told that the implants had leaked into her back, blood vessels and muscles. The muscle in her breasts had begun to rot, she was told.
She had received an injection of polyacrylamide hydrophilic gel, which is deemed highly toxic and was dubbed a "time bomb" by the woman's doctor. Around 300,000 women in China have the injections.
The hospital removed all of the implants on Sunday, the report says.