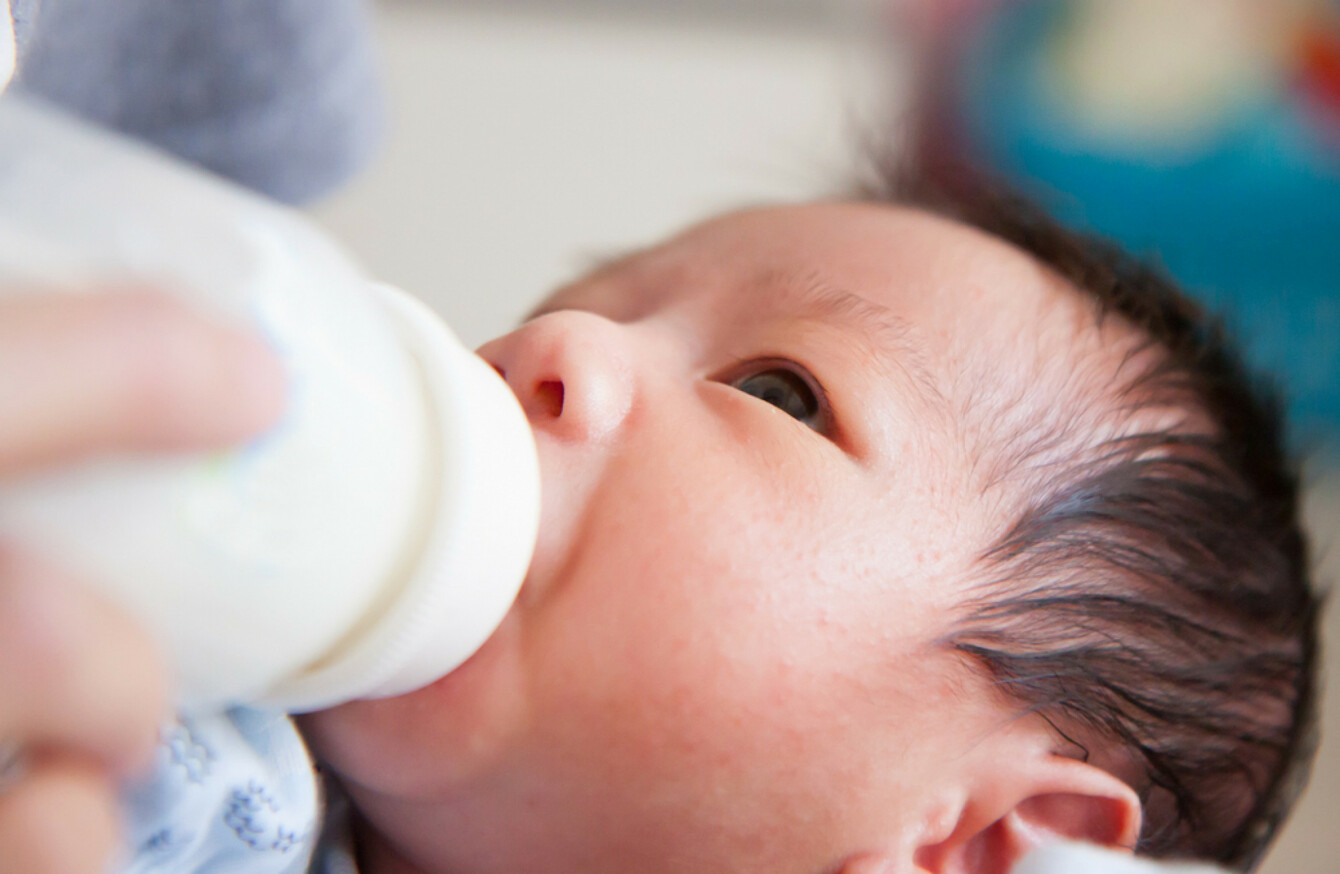 Image: Shutterstock/PreechaB
Image: Shutterstock/PreechaB
SHORTLY AFTER MY daughter was born five years ago, I had a house call from a colleague of my public health nurse. She was thrilled to find out I'd be bottle feeding, and told me, "Great! I've just set up a bottle feeding group because bottle feeders need support too."
A week later, support was indeed needed. Lara was bundled into the pram and we made our first shuffle into the village. Seeing no one around, I asked the receptionist if the bottle feeding support group was on at 10am and was met with a somewhat befuddled face.
She went to ask the public health nurse himself. "Bottle feeding support group?! Oh no, we don't have one of those. Why aren't you breastfeeding?" As I was about to launch into that story, he cut me short. "Oh, it doesn't matter, it's your choice."
The same dialogue unfolded with any subsequent visits. When I'd say I was bottle feeding, I was meet with the line again: "Well, that's your choice."
Doctor's orders
It wasn't my choice, as it happened. Without subjecting you all to the dramas involving hormones, my left boob and one wily nipple, my GP told me early on that breastfeeding wasn't an option for me. Neither was pumping. In fact, surgery was required, but it was never the right time… a story for another day.
The point is, I wanted to breastfeed. I wanted the bond, to give all the antibodies and the very best to this tiny person. But if that wasn't possible, I still wanted to ensure my baby was fed and could thrive. And I didn't want to be made to feel guilty along the way. 
Thankfully, not every mum who has difficulty breastfeeding or who decides early on to bottle feed is met with the same reaction I was. Whatever your situation, there are plenty of supports out there.
Every feed makes a difference
It's currently National Breastfeeding Week (1st – 7th October) and so it seemed timely to speak with Rebecca O'Donovan, assistant national breastfeeding co-ordinator at the HSE about what approach new mums can take if they want to breastfeed but find they're struggling.
She tells me there are some key points to remember in the early stages of figuring out life with a newborn.
In at number one is that "every breastfeed makes a difference." Whether it's the colostrum after birth, a few days of breastfeeding, or breastmilk exclusively for the first six months, it's all beneficial, no matter how big, small or infrequent. With breastfeeding, it's taken one feed at a time.
If you're finding breastfeeding tough and wondering if it's too much to handle alone, remember that you're not, in fact, alone, says O'Donovan:
Breastfeeding takes patience and practice but there is help available. Your local breastfeeding support group is a great place to get more information and advice, and also to meet other parents who may be at the same stage. There's also a HSE web chat facility and a Facebook page. 
#Open journalism No news is bad news Support The Journal

Your contributions will help us continue to deliver the stories that are important to you

Support us now
You know what's best for you
Health-wise, there are a myriad of reasons why the "breast is best" mantra is true, should any new mums out there require convincing.
Breastfeeding has been proven to help fight RTI (respiratory tract infections), gastrointestinal infections, childhood cancers, obesity, and even SIDS. And according to breastfeeding.ie, it can benefit mums too, by helping stave off ovarian cancer, breast cancer, post natal depression and type 2 diabetes.
But if it doesn't work out, or you just know in your bones it's not for you, that's okay. It's not for everyone. And not doubt it's a decision you've put a lot of thought into. 
None of us knows what a stranger in a cafe or on a park bench feeding her baby has been through, or what she hasn't been through. We don't know what she is able or unable to do.
More important than any of the literature and research around breastfeeding and bottle feeding is the feeling that you've made the right choice for you. And you should feel supported and empowered in that choice, whatever it may be.