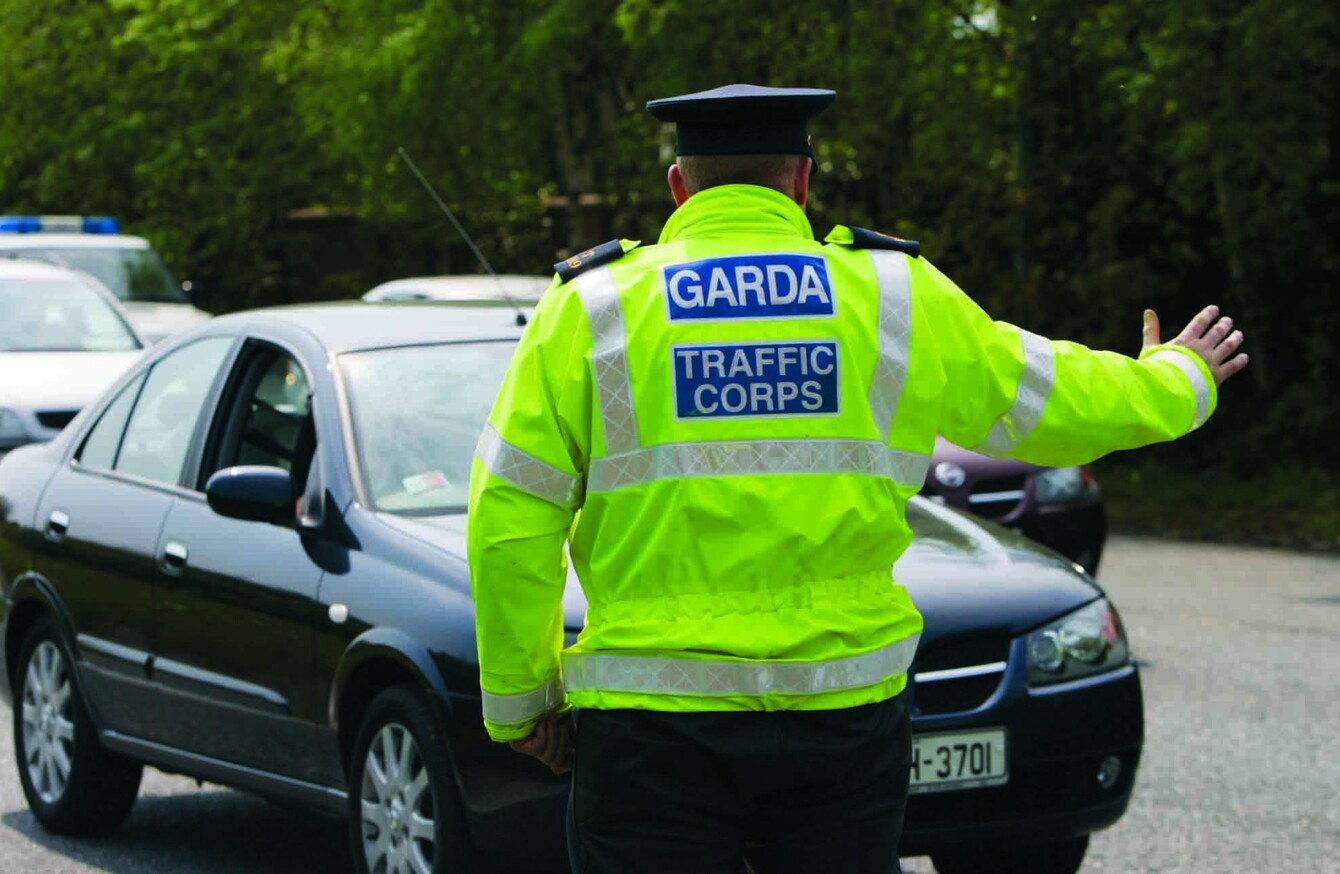 Image: RollingNews.ie
Image: RollingNews.ie
A FORMER MEMBER of An Garda Síochána has said he believes the recent breath test scandal was caused by both human error and an exaggerating of figures by managers.
Speaking to RTÉ's Marian Finucane this morning, Colin Connolly, who was a garda for almost 12 years, said he left in 2015 because he had become "completely frustrated with the overall system that was in place".
"The landscape, the complete culture of the organisation had changed so much. And I reference that by saying when I joined there was an emphasis there on getting out and physically policing and doing your job but over the years the emphasis changed and it changed towards statistics and numbers and pressure and I didn't feel comfortable in that environment," he said.
When he heard the revelation that almost one million breath tests that never actually happened had been logged on the internal garda system, he said he was not surprised because he was "fully aware of the deficiencies that there are in the systems".
Sloppy practice 
He explained that rank-and-file gardaí conducting mandatory alcohol testing (MAT) checkpoints are given a date, location, and time by a supervisory officer. They carry out the checkpoint and then fill in a form with details of how many people they tested and the outcomes. This is handed to the supervisory officer, who is then tasked with logging the figures.
"It's down to two things – it's down to sloppy practice first of all, and I can say that myself because you use a mouthpiece on these Dragers, you attach a mouthpiece to it for a member of the public and ultimately our way and my way of recalling it at the end was you might have ten left at the end of your checkpoint so you'd say I breathalysed ten.
"But if you lost one of them or if you opened up the boot of the patrol car – it was quite frequent that you could have ten or 15 from a previous tour of duty from somebody else who had been in the car so they were getting mixed up – you wouldn't know if you'd had ten or if it was 20. And unless you were keeping a note of every car you breathalysed, of course it would come down to human error."
But Connolly acknowledged human error did not account for a million phantom tests.
"I never inputted them onto pulse, it was never my job to input onto pulse, I would simply carry out the roadside breath test, complete a piece of paperwork or relay info back to perhaps a sergeant in the station who would then process," he explained.
These were supposed to be supervised, the paperwork was supervised as well and it was somebody's job to put that onto Pulse. It's not that I can say I've seen it happen, but it's quite simple that the figures have been exaggerated here. I can stand over that in as far as the pressure I observed both myself and people I was under to get returns, to get figures and to keep up with statistics and that's what I referenced earlier. There's an insatiable appetite for management to have figures and have numbers and that's where this has fallen down.
Though Connolly said he believes Garda Commissioner Nóirín O'Sullivan is getting a hard time lately, he said he believes a lot of it is "possibly down to her own handling to the situation".
"I worked in the organisation when she took over and I genuinely waited with anticipation that she was going to come in and reform this organisation because she promised it. And when I look back to her modernisation report she described us as a magnetic employer, attracting, retaining and developing the brightest of staff – she didn't do that to mean she didn't do that to lots of other people."