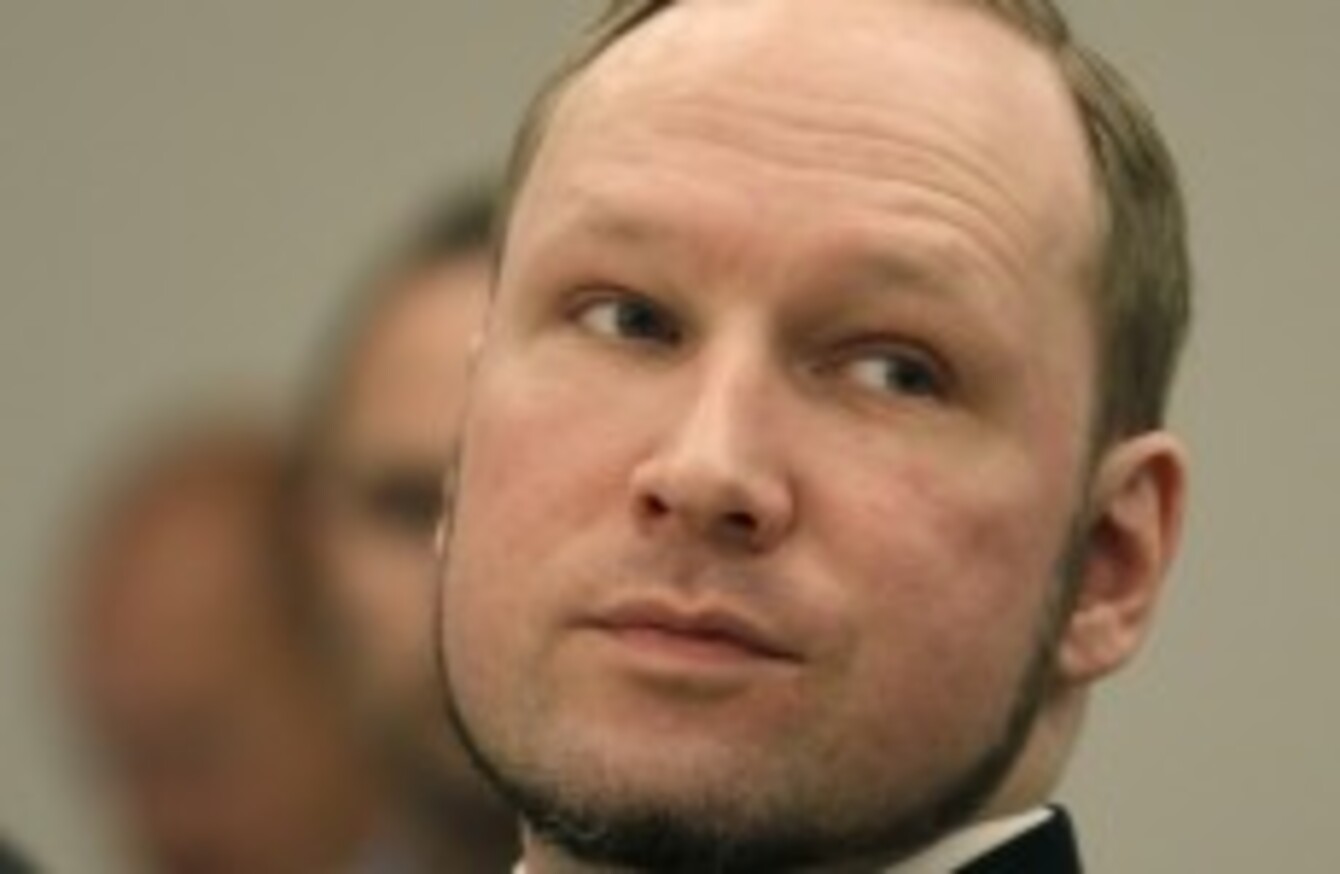 Image: Frank Augstein/AP/Press Association Images via AP
Image: Frank Augstein/AP/Press Association Images via AP
CONVICTED KILLER ANDERS Behring Breivik remains able to keep contact with like-minded individuals from his jail cell.
Despite serving 21 years for the murder of 77 people, the BBC are reporting that there is no limit to the number of letters that Breivik can send from his prison cell.
Speaking to the BBC, a prison spokesperson defended the prison rules, saying that "we go through everything and if we find anything in breach of the law, which encourages criminal activity for instance, then of course we can stop it."
Despite this, however, The Irish Daily Star is today reporting that he has already started writing letters in response to some 600 that he has received, which his supporters are then making available online.
While being restricted from having access to the internet, Breivik does have a computer in one of his (three) cells, via which he reportedly plans to write a number of books during his jail term.