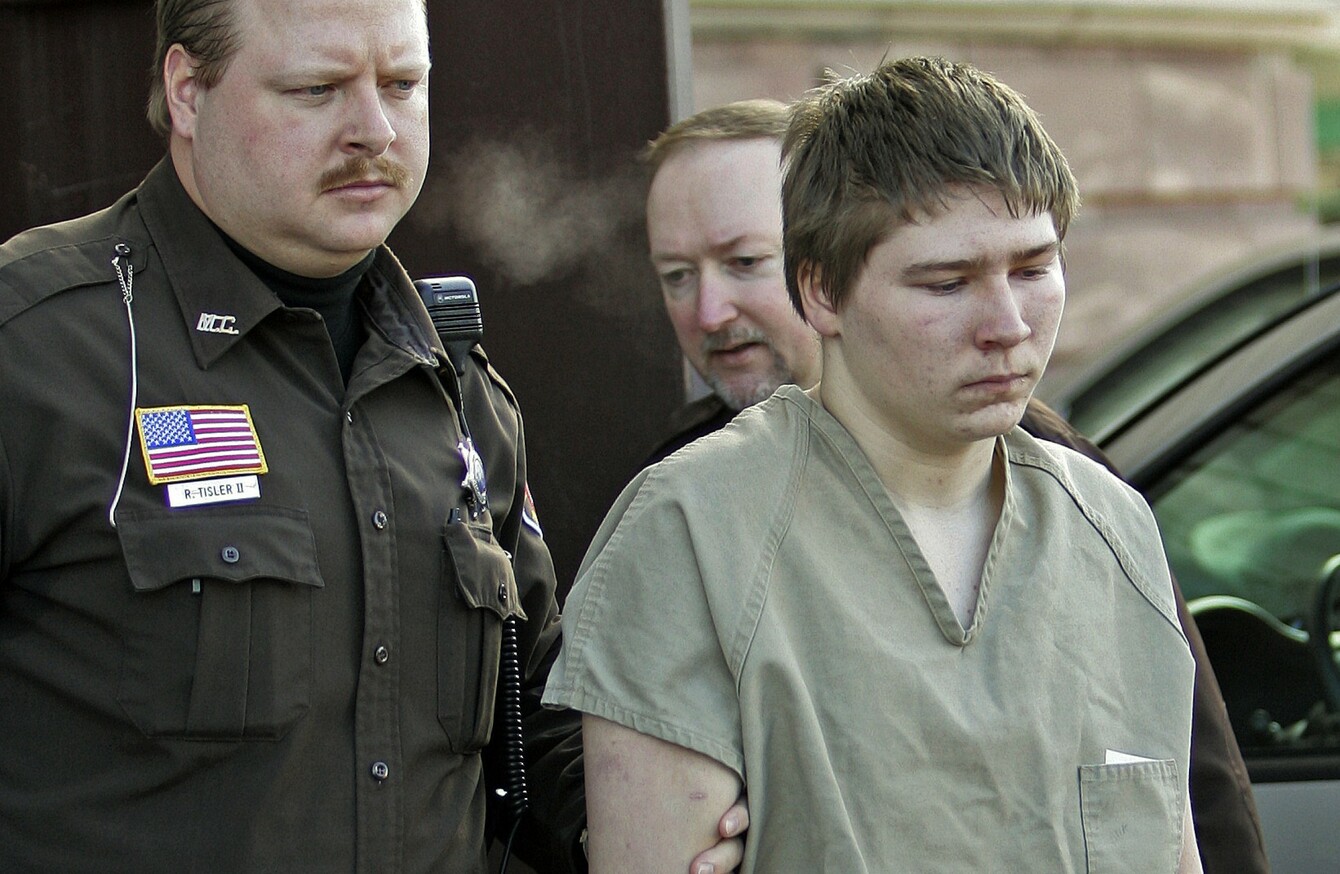 HE WAS A cause celebre for the Netflix generation.
But now that Brendan Dassey, made famous by the streaming service's documentary Making A Murderer, has had his conviction overturned, you'd be forgiven for thinking that he can now walk free.
It's a little more complicated than that.
Although his original conviction no longer stands, Dassey has been told he must be released from prison within the next 90 days – unless authorities schedule a new trial.
Who is Dassey?
A 26-year-old from Wisconsin, back in 2007 Dassey was convicted, along with his uncle Steven Avery, of the 2005 murder of photographer Teresa Halbach.
He was made famous by the 2015 Netflix documentary series Making A Murder, which outlined numerous alleged flaws in the case against him - and prompted demands for judicial review.
The 10-part series by Laura Ricciardi and Moira Demos, released in December, suggested that police investigators had unfairly questioned Dassey, then 16, without a lawyer or parent present.
Judicial review
A judicial review of the case led to Dassey's conviction being overturned last Friday by a federal judge.
In a 91-page ruling, US Magistrate Judge William Duffin was highly critical of investigators, Brendan Dassey's original attorney Len Kachinsky, and the state courts, concluding that Dassey's constitutional rights were violated.
What were the flaws in the case?
Magistrate Duffin also wrote that Dassey's confession could not be considered safe because of promises made to him by police.
He said: "These repeated false promises, when considered in conjunction with all relevant factors, most especially Dassey's age, intellectual deficits, and the absence of a supportive adult, rendered Dassey's confession involuntary under the Fifth and Fourteenth Amendments.
The Wisconsin Court of Appeals' decision to the contrary was an unreasonable application of clearly established federal law.
A review of transcripts and several hours of recordings of the interrogations showed that Dassey — who at the time was a learning-disabled 16-year-old with no police record — was repeatedly questioned without an attorney by the prosecution's investigators, who allegedly "fed" him facts of the crime that he eventually confessed to.
Dassey's first lawyer, Kachinsky, not only allowed Dassey to be questioned alone, but had his own investigator pressure Dassey to confess.
Unlike Avery, whose conviction was based largely on DNA evidence, no physical evidence linked Dassey to the death and assault of Halbach.
A 25-year-old photographer, Halbech was last seen alive with Avery, outside the latter's Manitowoc County trailer, on Halloween 2005.
After separate trials in 2007, both Avery and Dassey were sentenced to life in prison.
Dassey was convicted of three different charges: first-degree intentional homicide, mutilation of a corpse, and first-degree sexual assault.
Is Dassey free now?
Not quite. Judge Duffin ordered that Dassey needs to be released from custody — unless, within 90 days from 12 August, the date of the judgment, "the State initiates proceedings to retry him."
So Dassey could go to trial again, if the state of Wisconsin so decides.
It is unclear whether or not the state can present new information if Dassey were to be retried.
According to Steven Govin, a criminal defence attorney in Milwaukee, Wisconsin, they can't use Dassey's statement — a key piece of evidence in the original trial.
What about Making a Murderer?
Netflix is currently preparing a second season of the popular series, which first aired in December 15.
While they have yet to release the full details for the remake, the new series is likely to focus on the judicial review, and its aftermath.