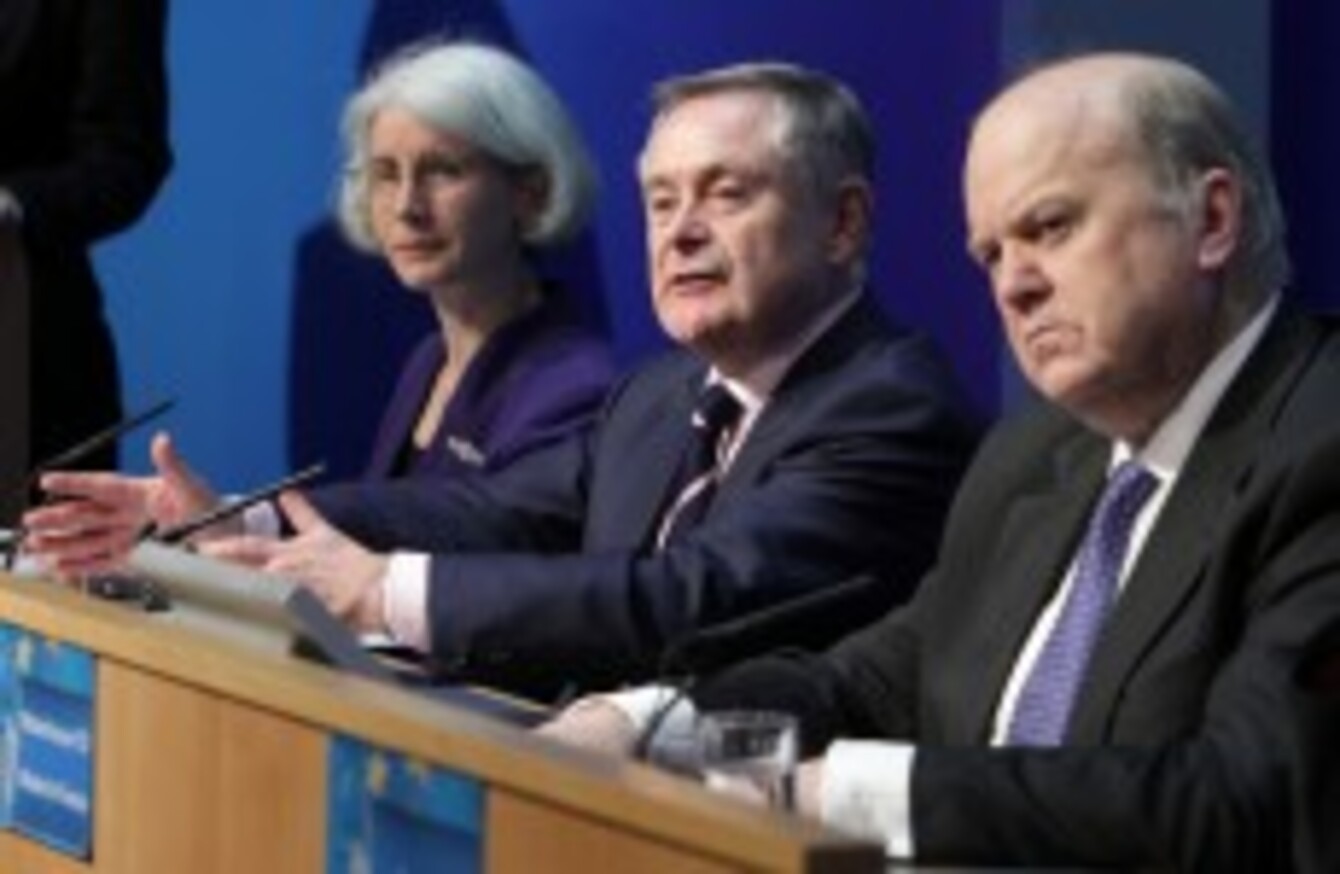 Brendan Howlin speaking to the media last night.
Image: Sasko Lazarov/Photocall Ireland
Brendan Howlin speaking to the media last night.
Image: Sasko Lazarov/Photocall Ireland
BRENDAN HOWLIN HAS said that the €113 million being targeted in savings from the provision of medical cards is about ensuring that people who have cards are entitled to them.
The Minister for Public Expenditure and Reform fielded a number of questions on the proposal to achieve the savings in that area at a press conference last night amid concerns as to just how the Department of Health would be able to realise the full amount budgeted for.
Howlin said: "I know that spot checks were done earlier this year, more than two-and-a-half thousand, and 21 per cent of those contacted didn't even respond and four per cent of those who did were determined to be ineligible."
He said that with more medical cards issued now than at any time in the State's history – nearly 1.9 million – this measure was about ensuring that those who need them get them.
"They are a very valuable and costly commodity that we want to ensure go to the people the Oireachtas intended them to go to and that's what will happen during the course of next year," he insisted.
At another press conference last night both the Health Minister James Reilly and his junior minister Alex White admitted that the target is 'challenging'. While HSE director general Tony O'Brien said he had only known about the savings target "for a very short period".
On the possibilities of the health budget running over next year, Howlin said he is in constant talks with the Department of Health but admitted it is "difficult in an acute service like health".
"You can't predict outcomes in as clear a way you can, for example, in social protection," he said adding that the government has to be "flexible enough to address those issues".
He pointed out that at the end of September the Department of Health was just €1 million off target, which is a fraction of the overall health budget of over €13 billion.
He said "rational decisions" would be needed to make for "good, safe services"