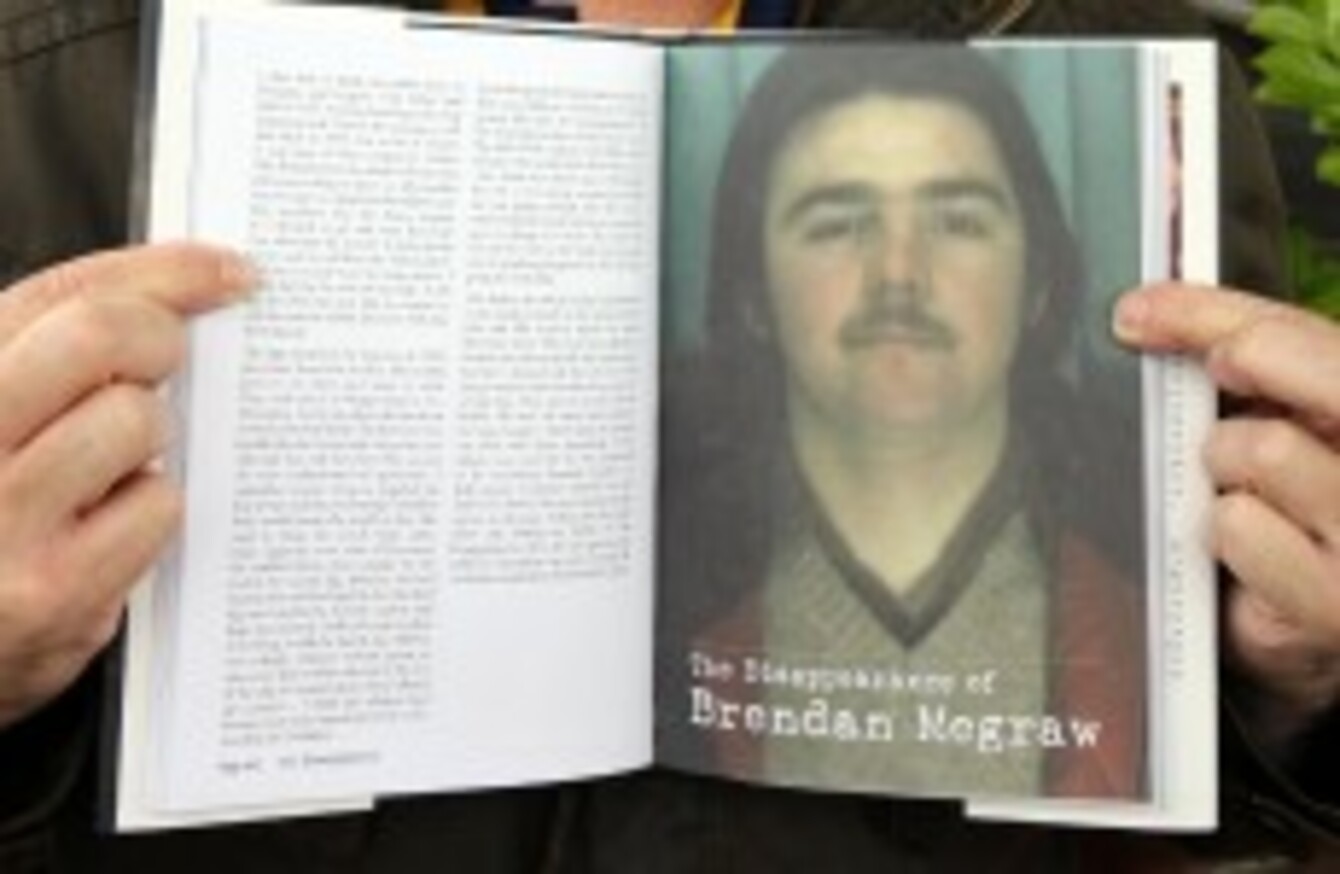 Kieran Megraw, brother of one of the Disappeared, Brendan Megraw, with the new book The Disappeared Of Northern Ireland's Troubles
Image: PA Archive/Press Association Images
Kieran Megraw, brother of one of the Disappeared, Brendan Megraw, with the new book The Disappeared Of Northern Ireland's Troubles
Image: PA Archive/Press Association Images
A NEW SEARCH for Brendan Megraw, one of the Disappeared, is getting underway today in County Meath.
Megraw was abducted from his home by the IRA and murdered in 1978. He was just 23 years old at the time of his abduction.
Megraw's wife was expecting their first baby when the newlywed was abducted from his own home.
Search
This will be the fourth proper search for his remains, the most recent being an unsuccessful attempt four years ago.
He is one of 16 people – known as the Disappeared – who were kidnapped, murdered and buried by the IRA. Nine of their bodies have been recovered.
The IRA claimed that Megraw admitted to being a British provocateur and Military Reaction Force undercover agent.
Commission 
The Independent Commission for the Location of Victims Remains (ICLVR) will carry out a ground survey as part of its search for Megraw at a bog in Oristown, County Meath today.
It is believed that the new search is getting underway due to new information coming to light.
Specialist forensic officers will use ground-penetrating radar to look for anomalies below the surface that could call for further investigation.
While the family welcome the new search, which is focusing on a five acre site which has not previously been excavated, they are not raising their hopes up.