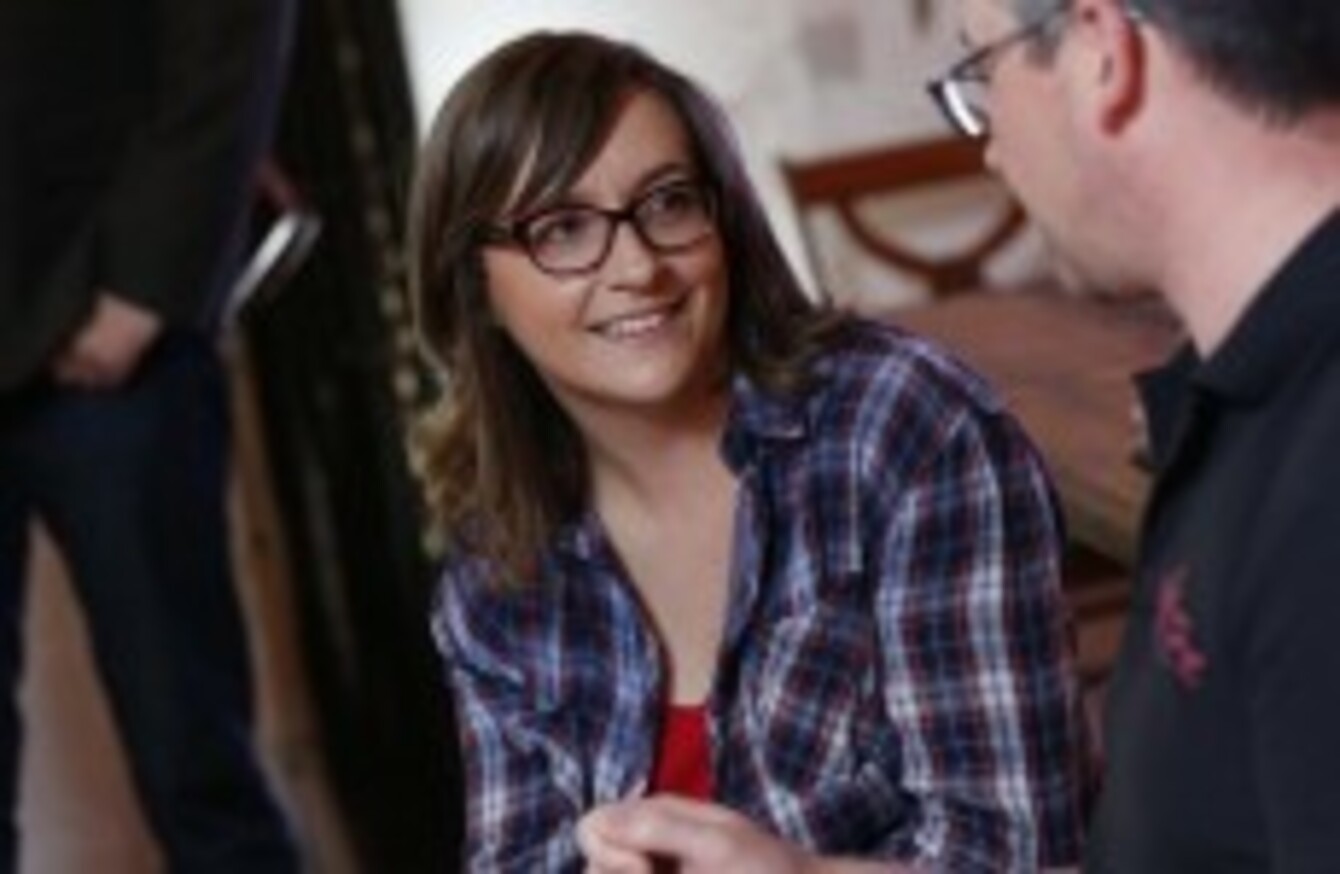 Brewer in St James's Gate, Natasha Alves
Brewer in St James's Gate, Natasha Alves
IN RECENT YEARS, homebrewing has become an increasingly popular pursuit in Ireland.
Set up in 2011, the National Homebrew Club now boasts 400 active members attending their meet-ups and participating in their busy online forum.
They held their first full-day conference this year in April, with plans to continue it and expand next year.
"I was always interested in beer," President of the Club, Thomas Carroll, explains. For him it started four years ago while at college, when by chance he came across a thread on boards.ie about the topic.
He bought a homebrew kit – "for the craic" – and made his first brew.
"The first brew wasn't great," he laughs, before adding: "I still drank it."
Thomas cites the feeling of achievement behind brewing as one of the main motivating factors in keeping going after that first experience. "Holding your own beer in your hand, thinking 'I made that.'"
Natasha Alves, a Brewer at St James's Gate, mentions a similar feeling in her job at the plant. "A good day is really exciting and fun – a great sense of achievement to know that you've produced however many millions of pints at the end of your shift."
The creative aspect
Natasha works with beer on a much bigger scale and comes from a background in microbiology, whereas Thomas works from his apartment in Derry purely for fun. Despite this, similar themes arise when speaking to them both – overwhelmingly, there is a sense of satisfaction and genuine achievement involved in creating something from scratch through brewing.
Both see homebrewing as an outlet for creativity. Though she doesn't brew at home at the moment due to lack of space, Natasha and her husband (also a Brewer in St James's Gate) have plans to start a set-up in the future.
"Just to have our own little space," she explains. "To do innovation."
At home, you have the luxury of trying this flavour, putting this or that into the beer. Something that we do ourselves… It's our own creation.
Consistency is key for the Brewers – ensuring that each pint is the same as the last batch and the batches brewed last year is really important for any beer's reputation.
Achieving this in St Jame's Gate is somewhat easy Natasha adds, saying that they have a huge amount of control over the processes at play. Homebrewers, on the other hand, would be lucky to manage to recreate the exact same beer twice due to all the variables in their workflow. As Natasha says:
Self-teaching yourself to make beer – it's so valuable. You don't have to go to college and study microbiology to go and brew beer, you can do it yourself.
Thomas agrees that brewing has more flexibility "when done as a hobby". For those in the Club, finessing a recipe and honing a brew's taste to enter it into the annual competition in February and March is "the highlight of the year".
Behind the scenes
For the last few weeks, homebrewers across the country have been brewing their own Christmas ale that they hope would stand out in the season. All of the entries will be judged next week by an expert panel appointed by Smithwick's and two amateur brewers will be will be invited to step through the historic St James's Gate in Dublin and brew their own recipe in the site's home of innovation: the pilot brewhouse.
On the brewing day, the homebrewer will discuss their recipe with the Brewer and together work out how they will be able to brew enough of it for 10 pubs to sample around Ireland.
When asked what it would mean for the average homebrewer to get the chance to brew their beer in St James's Gate, Thomas said it would be a "once in a lifetime experience".
With that in mind, we asked Natasha about the elements of St James's Gate that our two winners might not have expected.
Don't expect it to be the same as it is at home. One thing St James's Gate are proud of is how environmentally friendly we are – you can't just throw beer down the drain. You have to know what you're doing will work before you do it. You can't just throw it away and try again!
 She also added that the first thing many people ask her when they find out she works as a Master Brewer is "Oh wow! So you taste beer every day!"
And does she?
"Well, yes," she laughs. But the process isn't exactly what you might imagine:
There's a tasting session every morning. I wouldn't go every day, but I try to get down at least once a week. You taste your stouts, ales and lagers. It's only a small amount that you taste, not even a mouthful, more a sip – and there's water and crackers to cleanse your palate.You don't spit the beer out like you do with wine. When you swallow beer, the taste buds you have on the back of your tongue are really important too, particularly for bitterness and that, which you wouldn't get with wine.
Words of wisdom
Coming from two totally different worlds of brewing, both Natasha and Thomas had one similar golden rule for all would-be brewers: hygiene and sanitisation. "It's very easy to accidentally overlook one part of the cleaning procedure," Thomas warned.
Another piece of advice the two brewers had in common related to embracing trial and error. Thomas says his second-ever brew didn't work out – he was overly ambitious and added too many hops, making it too bitter. "It's very easy to add too much. Be careful," he says.
Natasha has a sanguine take on this tale, reflecting: "Yes, but that's how you learn. You make your mistake – then you know why, and don't do it again. Don't be afraid to experiment."
It seems that no matter where you're brewing – from the working brewhouses and fermentation vessels at St James's Gate to a set-up in your spare room –a passion for what you're creating (and a keen eye for sanitising, of course) is all you truly need to get going.
If you would like further information about the Smithwick's Challenge visit www.smithwickshomebrewchallenge.ie or to learn more about homebrewing and to pick up some tips visit www.nationalhomebrewclub.ie. Stay tuned over the coming weeks to see how our TheJournal.ie, The42.ie and DailyEdge.ie brews are coming along… Including opinions from Master Brewer Natasha and President of the National Homebrew Club Thomas on the flavours we picked. 
Happy brewing!