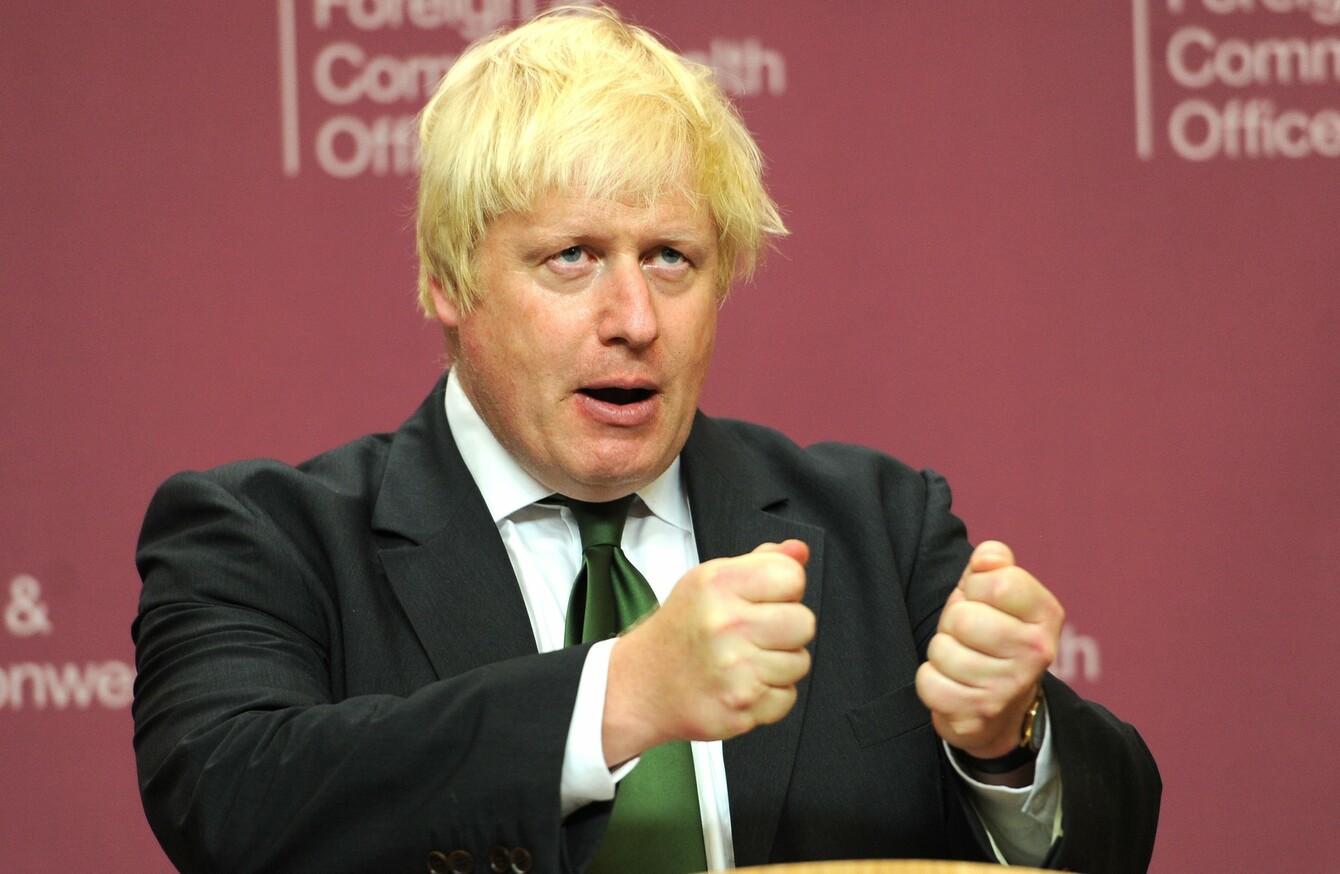 Image: Nick Ansell
Image: Nick Ansell
THE UK'S FOREIGN Secretary Boris Johnson has said that Britain is aiming to trigger Article 50, the formal process for leaving the European Union, early next year.
"We are talking to our European friends and partners in the expectation that by the early part of next year you will see an Article 50 letter. We will invoke that," he told Sky News in New York.
The news didn't come as too much of a surprise. Yesterday, Taoiseach Enda Kenny said that he believed that British Prime Minister Theresa May would begin the process of Brexit at the end of January.
He said that there were already informal negotiations about Brexit between London and the remaining EU countries. But he added that the process shouldn't drag on, saying:
It is right and proper that a new prime minister has time to consider all the issues before moving on it, but that doesn't drag on too long. But the law is quite clear here – it is strictly a matter for the British prime minister to move on Article 50.
The former British Prime Minister, David Cameron, stepped down as an MP last week. He formally resigned as PM after the shock Brexit referendum result in July.
- © AFP, 2016 - Additional reporting Aoife Barry