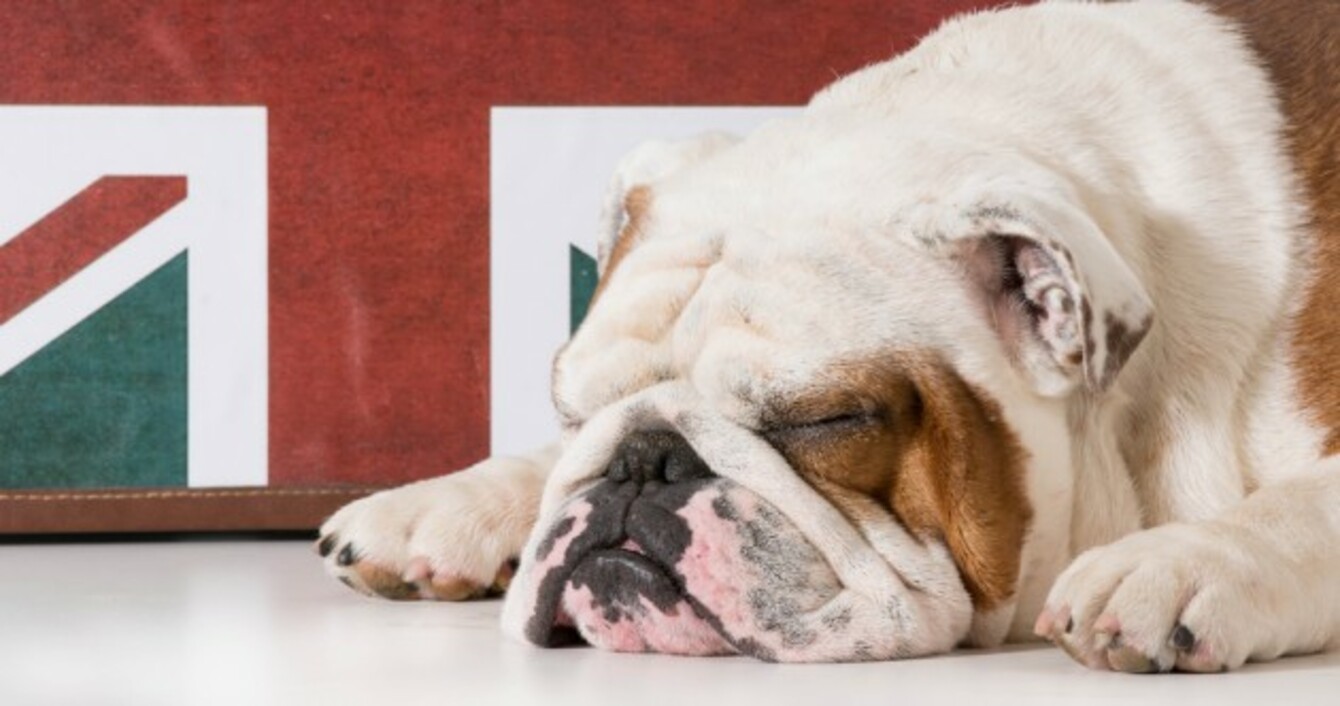 Image: Shutterstock/WilleeCole Photography
Image: Shutterstock/WilleeCole Photography
Updated at 1pm
A BRITISH EXIT (Brexit) from the EU could spell very bad news economically for Ireland according to a new report.
The claims, made by London-based apolitical think tank Open Europe, are based upon an analysis of what economic and political impacts an exit would have on both the UK and Europe at large.
Ireland, as Britain's closest neighbour and trading partner, would take any exit particularly hard the report claims, possibly even worse than Britain itself.
A worst case scenario for the Irish economy in the event of a Brexit would see us incurring a permanent loss of 3.1% to Gross Domestic Product (GDP) by 2030, or roughly €6 billion, while the best we could hope for would see us lose about 1.1% of GDP.
This contrasts with the predictions for the UK itself, which see a percentage increase to their GDP by 2030 assuming the best case scenario for any Brexit plays out.
In both cases that would see us fare far worse than Britain itself.
There are several reasons given for why an exit would treat us so badly.
Firstly, our trade with Britain dwarfs that which we do with any other country -we currently export 16% of manufactured goods and 19% of services to the UK, with imports totalling 34% and 18% respectively. Given the barriers that will arise if Britain becomes a non-EU territory, the impact on our trade would be significant.
Such barriers would depend on what free-trade agreements the UK could strike up with the EU (an optimistic scenario), if any, or whether or not they'd be forced to rely on World Trade Organisation (WTO) rules.
The new border costs that would be incurred by the UK going it alone would also be significant according to the report. Regardless of how well Britain might do in striking up trade agreements with the EU, their borders (particularly between the south and Northern Ireland) would have to be secured.
Finally, Open Europe suggest that a Brexit would mean Ireland having to contribute an additional €177 million each year to the EU budget by the year 2030.
British prime minister David Cameron has promised a UK referendum on whether or not to stay in the EU should he be returned to power following next month's general election there.
The report urges the UK and Ireland to focus upon a common travel area between the countries in the event of a Brexit when the borders between the two countries are redrawn, removing the need for passport controls for example.
But most importantly, Open Europe stress the fact that given Ireland is so dependent on the UK from a trade point of view, it is in Irish interests to back the UK's (for that, read David Cameron's) efforts to reform the EU, most of which involve the removal of existing barriers to trade within the union itself, and also with the US.
It should be said that throughout its analysis Open Europe acknowledges that it has consistently campaigned for reform of EU trade rules to the UK's benefit.
#Open journalism No news is bad news Support The Journal

Your contributions will help us continue to deliver the stories that are important to you

Support us now
The think tank also claims that a UK exit would see the EU's political and economic influence "become less globally competitive", with the new entity's Qualified Majority Voting (QMV) arrangements to be dominated by a France-led protectionist bloc, fundamentally opposed to free trade agreements.
So is this all doom-mongering, or do these fears have substance?
Speaking previously to TheJournal.ie on the subject, professor of finance at Trinity College Brian Lucey was very dismissive of both the chances of a Brexit happening, and of the potential impacts on Ireland should a Brexit come to pass.

"Look, a lot of misguided British people may want to leave Europe, but plenty of sensible British people don't, common sense will most likely prevail," he said.
It would be absolute imbecility on their part.
All it would do is serve to precipitate the breakup of the UK because the Scots want to be part of Europe even if the English don't.
Economically (for Ireland), it really wouldn't be that bad. True, we do most of our trade with Britain, but if that disappears, there would be plenty of European partners falling over themselves to grab a slice of that pie.
It seems that Open Europe themselves are yet to be convinced on the likelihood of an exit happening – they run a barometer on the estimated chances of any exit, and currently the standings show an 83% probability that the UK will remain within the European Union.