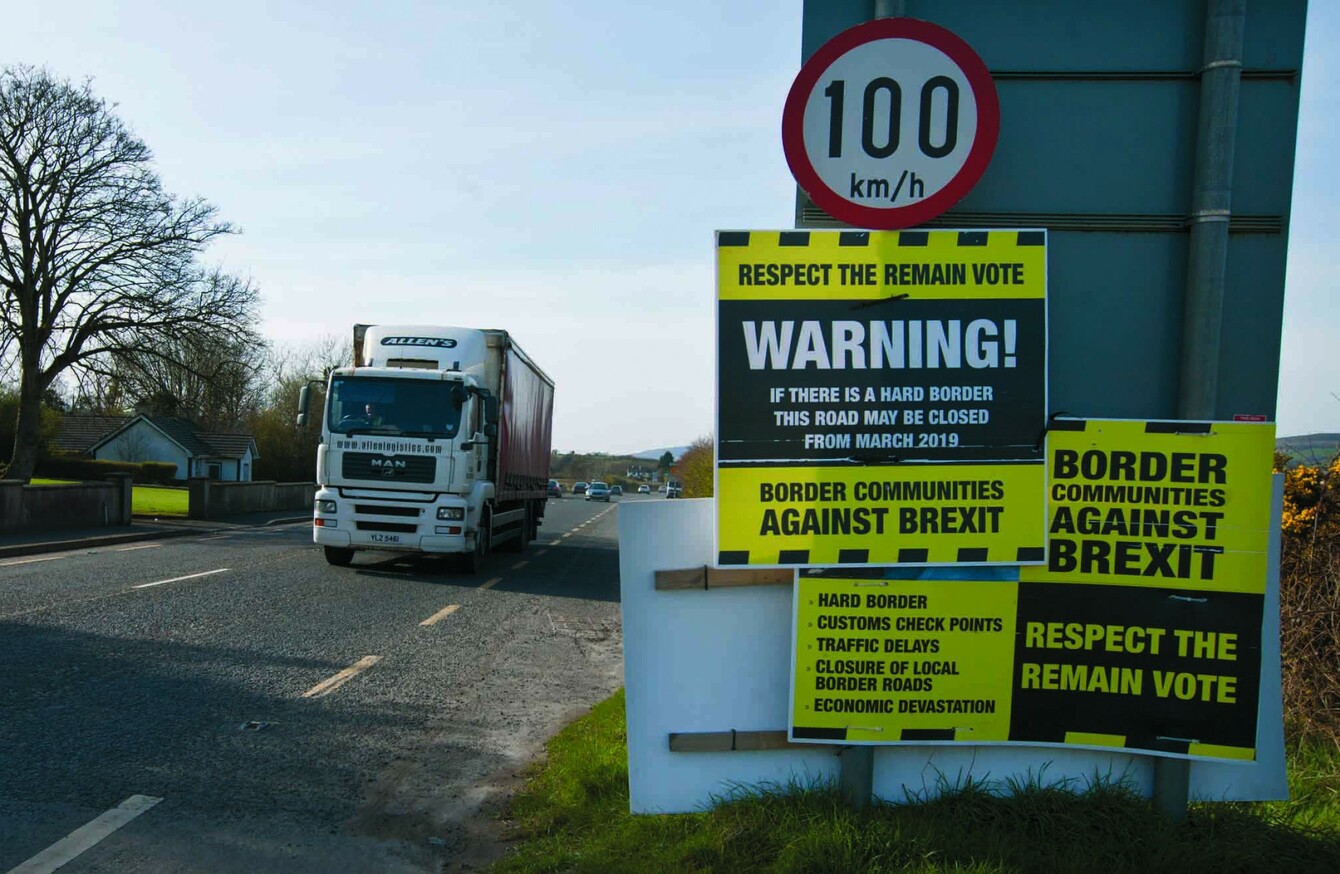 A LETTER HAS been delivered to the Taoiseach calling on him to demand a special status for the North in upcoming Brexit talks.
EU leaders hold a summit on Saturday to discuss the next steps in the Brexit process. While British Prime Minister Theresa May will not be invited, Enda Kenny will.
At a protest outside his offices yesterday, around 100 people from border communities called on Kenny to argue that the North, which voted against Brexit, should be allowed stay in the EU.
JJ O'Hara of Border Communities Against Brexit told TheJournal.ie that the prospect of a customs border on any of the 277 border crossings would be disastrous for the region.
"Any border, be it hard or soft, will be detrimental to trade, agriculture and tourism. A lot of people talk about this problem, but we need a solution."
His colleague Bernard O'Boyle said that many farmers were fearful as they have land that straddles the border.
"I know a farmer who would have to travel 11 miles to get to the other side of his land if there was a hard border."
Sinn Féin TD Louise O'Reilly accused the government of "sleepwalking Ireland into a hard border".
"As someone who lived in a border town for 10 years, I saw the impact it had on people and on trade. It was very negative and nobody wants to see a return to a hard border.
There is a disconnect between how Brexit is discussed and the people on the border. You only have to listen to the Taoiseach and the way he talks to know that he hasn't walked the border and he's not listening to the people.
"These people wouldn't be here if they thought they were being listened to."