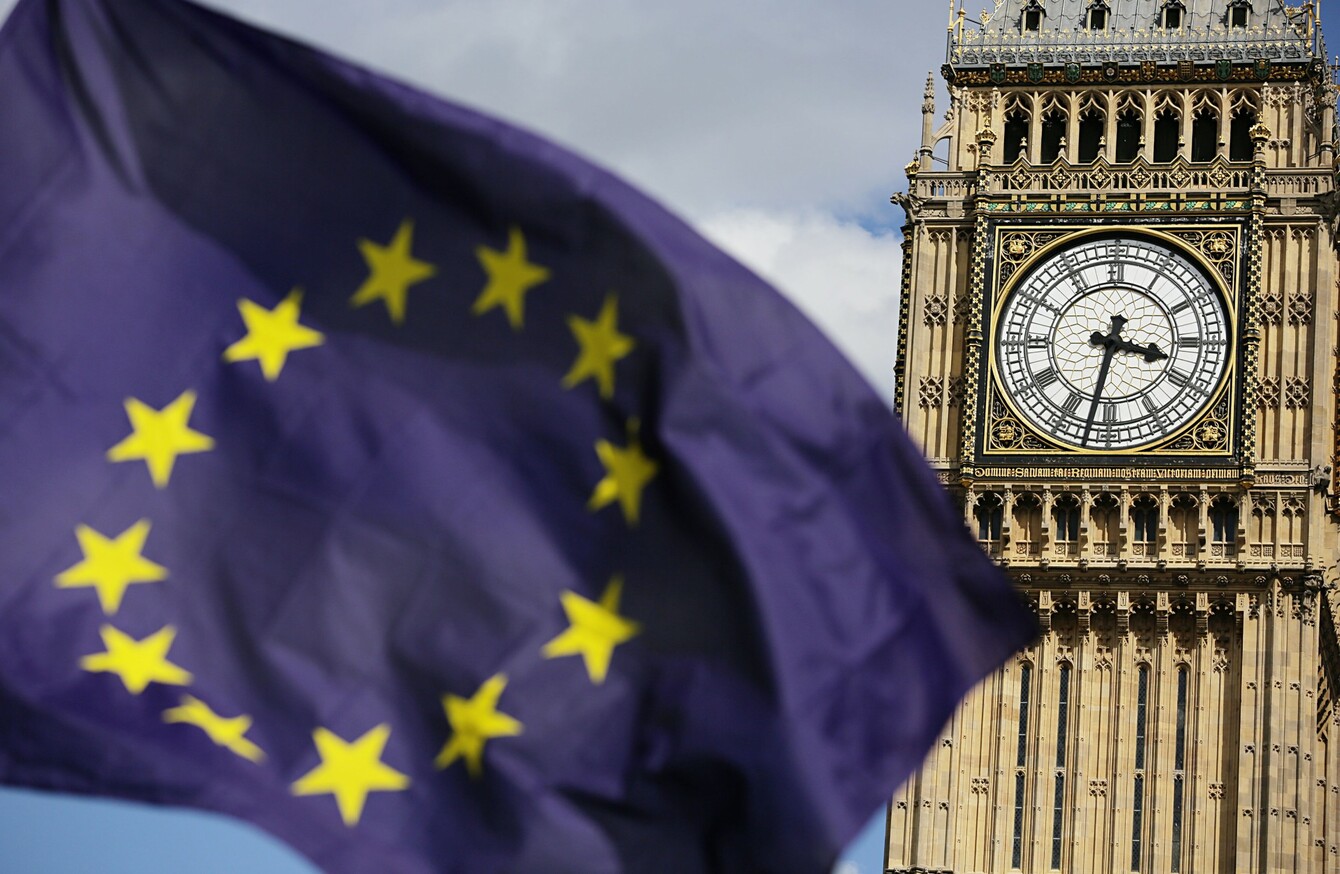 Image: Daniel Leal-Olivas
Image: Daniel Leal-Olivas
A HARD BREXIT scenario would damage the Irish economy, reducing it by 4% and causing a 1.9% surge in unemployment.
That is according to a new report published by the ESRI and Department of Finance.
The report, which models the medium- to long-term effects of the British exit from the EU may have, attempted to quantify the effects under a number of scenarios.
Under the most severe of these, assuming the UK returns to trading under World Trade Organisation (WTO) rules, Ireland's economy would shrink by 3.8% and wages would tumble by 3.6%.
In addition, unemployment would rise by 1.9 percentage points. If this were to happen overnight based on last month's unemployment figures, this would be around 41,000 Irish jobs lost.
Under the softest Brexit scenario Britain would get a deal similar to Norway's, where they remain a member of the European Economic Area. This would see the Irish economy contract by 2.3% and unemployment climb by 1.2%.
The paper says that there is "almost a complete consensus in the international literature that Brexit will have a negative effect on the UK economy".
It adds:
"The UK is one of Ireland's closest economic partners and, as such, Ireland will be very exposed to the effects of the UK leaving the EU.
There is considerable uncertainty surrounding the eventual agreement between the UK and the EU. As a result, many of the existing international papers that model the effects of Brexit consider several scenarios that cover the range of potential outcomes.
However, all of the assumptions are based on the Irish government not changing any policies to react to Brexit.
Today, Prime Minister Theresa May said Britain would become the ultimate free trade champion as she laid the groundwork for a potential post-Brexit deal with India, the world's fastest growing major economy.
In her first bilateral trip outside Europe since taking office in July, May said Britain would not "turn its back on the world" once it has left the EU but wanted new economic relationships that would benefit all sides.