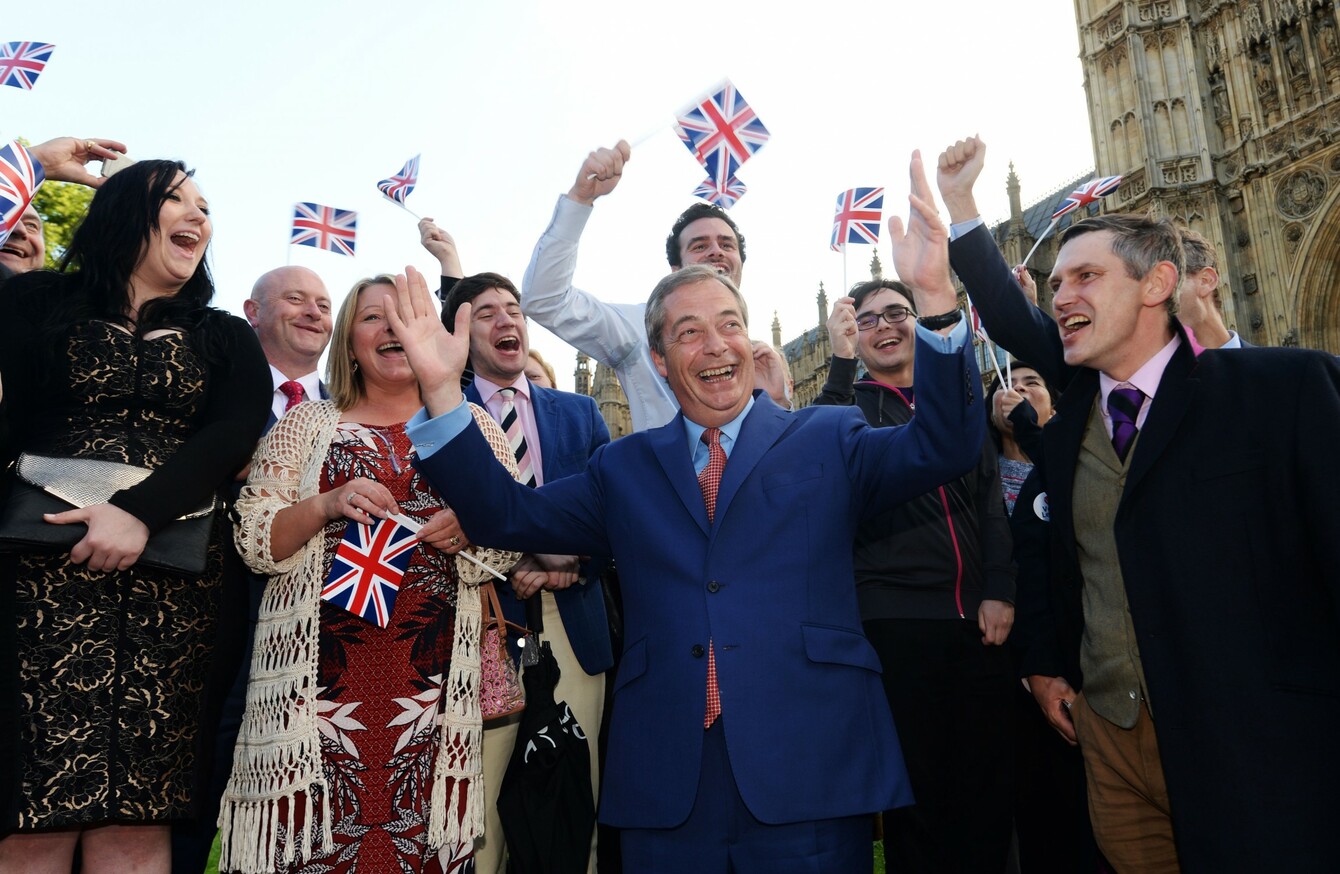 AS THE UK starts to process the ramifications of its decision to leave the EU, many are trying to figure out just how such a result came about.
Leading pollster Ben Page of Ipsos Mori, told RTÉ's Morning Ireland the vote was a "vote of anger".
Most polls had predicted the result would be extremely close, but it was mainly predicted that the Remain side would win the vote.
Page said he believed people had voted on immigration rather than economic issues.
He noted that the turnout of 72% was higher than expected, and that more working class people had turned out than in previous elections and referendums.
Divide between London and rest of country
Political scientist Professor John Curtice said the referendum "underlined the social and cultural gap between London and provincial England".
"London has voted to stay in the EU by around 60% to 40%," Curtice told the BBC this morning.
"However, no other region of England has voted in favour of remaining. Remain's defeat seems to have been primarily the product of the decisions made by voters living north of the M4."
Some of the country's most deprived areas voted overwhelmingly to leave the EU, with locals believing Europe and uncontrolled immigration had added to their woes.
In parts of East England, such as Yorkshire and Humber, people voted to leave by 57.7%.  It contains the most deprived area in the UK, with 33% youth unemployment.
Green Party MP and Remain campaigner, Caroline Lucas, agreed that the result showed "how deep divisions" in the country went and the "levels of anger and alienation" people felt.
Labour MP Kate Hoey, a Leave campaigner, admitted the election exposed a "huge disconnect" between her party's leadership and areas outside London.
"Some of us in Labour Leave have always said this would happen for some time….There is this huge disconnect in Labour areas certainly further out of London from the Labour leadership," she said.
Labour MP John Mann told BBC the referendum result showed the  "division" between the "working class and middle classes".
"The polls didn't have this one"
Share markets in the region spiralled into the red after results came through pointing towards an exit, with financial strategists scrambling in the wake of the unexpected result.
"We all read the same information, we all watch the same screens and clearly the betting companies didn't have this one," Westpac bank's global FX strategy head Robert Rennie told AFP of the result.
"The polls didn't have this one and much of the economic and strategy community, including myself to be fair, didn't have this one as well.
"So I think this (mood) is one of disbelief that this could happen right here, right now."
Additional reporting by - © AFP 2016