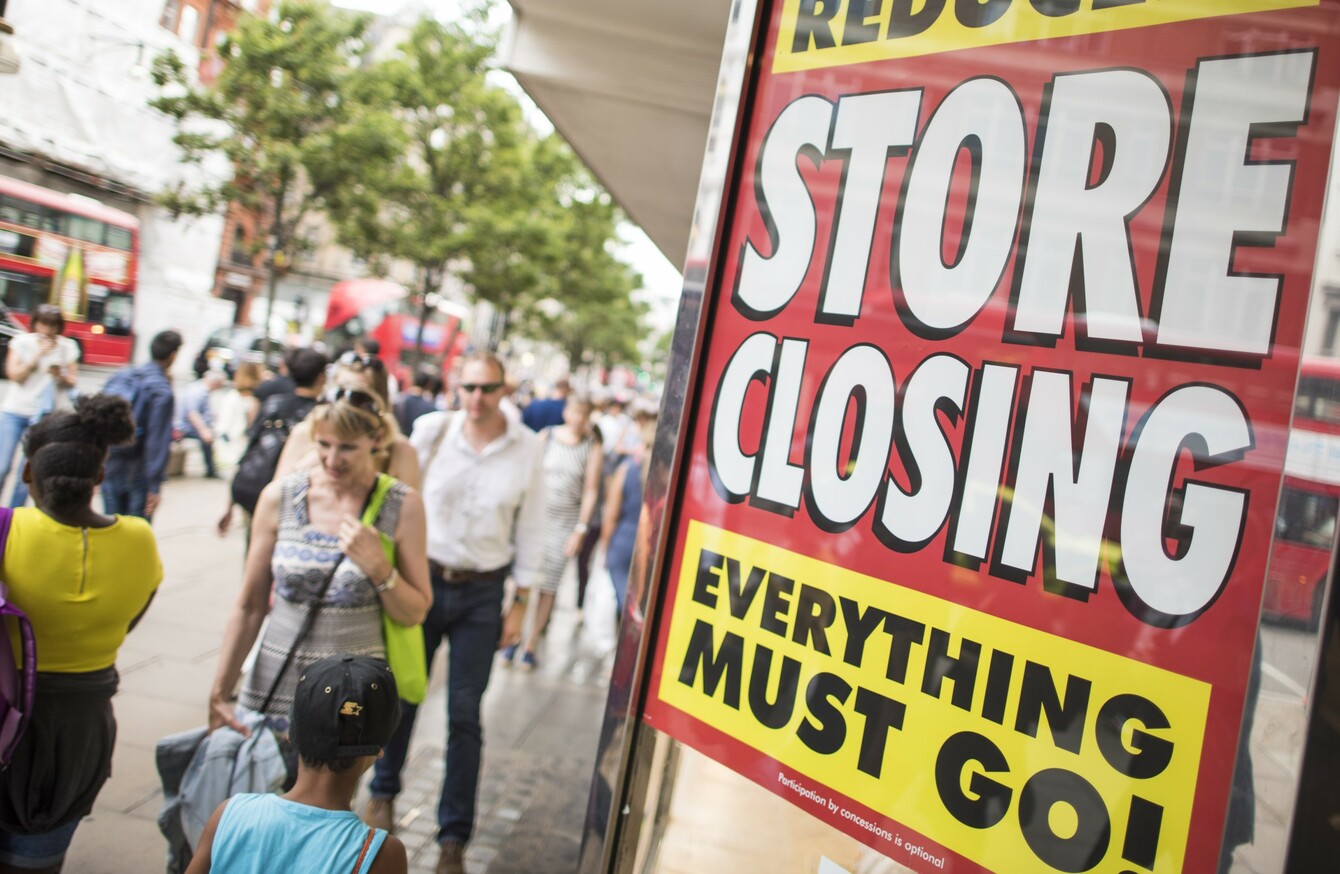 Image: Matt Crossick/PA
Image: Matt Crossick/PA
IRELAND'S ECONOMIC GROWTH is expected to slow over the next 18 months, as a Brexit-related recession in the United Kingdom hits exports and investment in Ireland.
This is according to Goodbody's health check for Q3 of 2016, which predicts growth in Irish core domestic demand will fall to 4.2% this year and 3.7% in 2017. The stockbroker said this new forcecast represents its more cautious view on the economy in the wake of the UK referendum on EU membership.
"An imminent UK recession, triggered by Brexit-related uncertainty, is likely to take the gloss off a robust Irish economic performance," said Goodbody chief economist Dermot O'Leary. "The current outlook for the Irish economy is unusually clouded."
O'Leary said recent CSO figures showing Irish GDP growth of 26% for 2015 were "a flawed indicator" as the number would unrealistically flatter Irish government debt ratios, risking complacency about the public finances.
Uncertainty
Meanwhile, HSBC said today that pre-tax profits almost halved in April-June and that the bank is heading into a "period of heightened uncertainty" after the Brexit vote.
Pre-tax second-quarter profit sank 45% to $3.61 billion year-on-year, it said in a statement, but assured it had weathered the Brexit storm "securely".
Group chairman Douglas Flint said: "It is evident that we are entering a period of heightened uncertainty where economic risks are being overshadowed by political and geo-political events."
"Re-positioning our own European business once the future of the UK's current 'passporting' arrangements for financial services is clarified in the upcoming negotiations will add to the very heavy workload already in place," he added.
- With reporting from AFP.