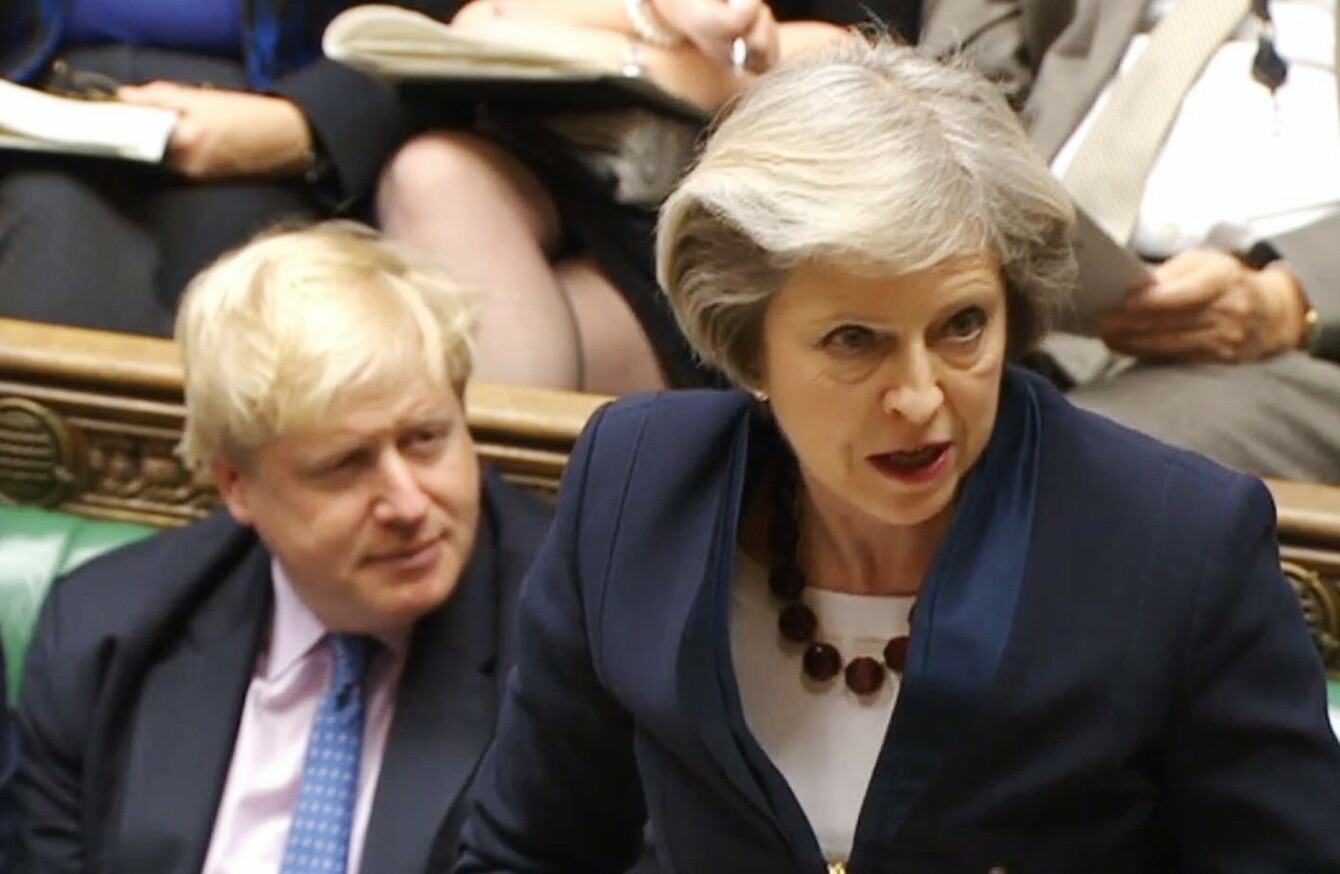 Image: Philip Toscano-Heighton
Image: Philip Toscano-Heighton
A BRITISH LAWYER is bringing a case before the Irish High Court to ask whether the United Kingdom can go back on its decision to leave the European Union.
The argument revolves around whether British politicians can decide to remain in the EU if the deal they're offered as part of the Brexit negotiations isn't good enough.
British Prime Minister Theresa May has promised to trigger Article 50 of the Lisbon Treaty by the end of March, in which 2-year negotiations begin to determine Britain's new relationship with European Union member states.
Britain has voiced its desire to remain part of the EU free trade agreement, but want limits on the free movement of people, while EU leaders say that those two policies cannot be separated from one another.
The crowdfunded court case will ask the Irish High Court to refer this detail of law to the European Court of Justice to clarify what can be done in the event of a bad deal.
'Slicing the apple'
Queen's Counsel Jolyon Maugham told RTÉ News that he aims to bring the case before the Irish High Court on the 27 January and won't reveal the political backers to the motion until then.
"It's a short point of law, but this is really important stuff," he told RTÉ's Morning Ireland."Not just for the United Kingdom, but for the whole European Union, and in particular, for Ireland."
Of course the questions whether they subsequently want to withdraw from the EU is a right for our democratically elected politicians, but we need to understand the framework within which we're operating.
Maugham says they plan to argue their case based on the argument that there's already been a breaches in the way Brexit has been handled.
"If Article 50 has been triggered, then you ought to have begun negotiations with us. If it hasn't been triggered, then you oughtn't be excluding us from council meetings."
This is based on reports that Theresa May has been excluded from some meetings on the future of the EU in the aftermath of the UK's June referendum on membership.
So we say whichever way you slice the apple, you find worms in it.
He says that there were numerous reasons for choosing to take the case to an Irish court, but in reality it could have been taken to any court – except a British one.
"It's very difficult given the rather angry press that we have over here for judges to contemplate referring the question of EU law to the proper arbiter.
"Whether the question is asked by a UK court or a Dublin court makes no difference. The same court gets to answer it and that's the Court of Justice."
Although the result of the Brexit referendum was 52% in favour of leaving the European Union, the British government is under no legislative obligation to act on the results.