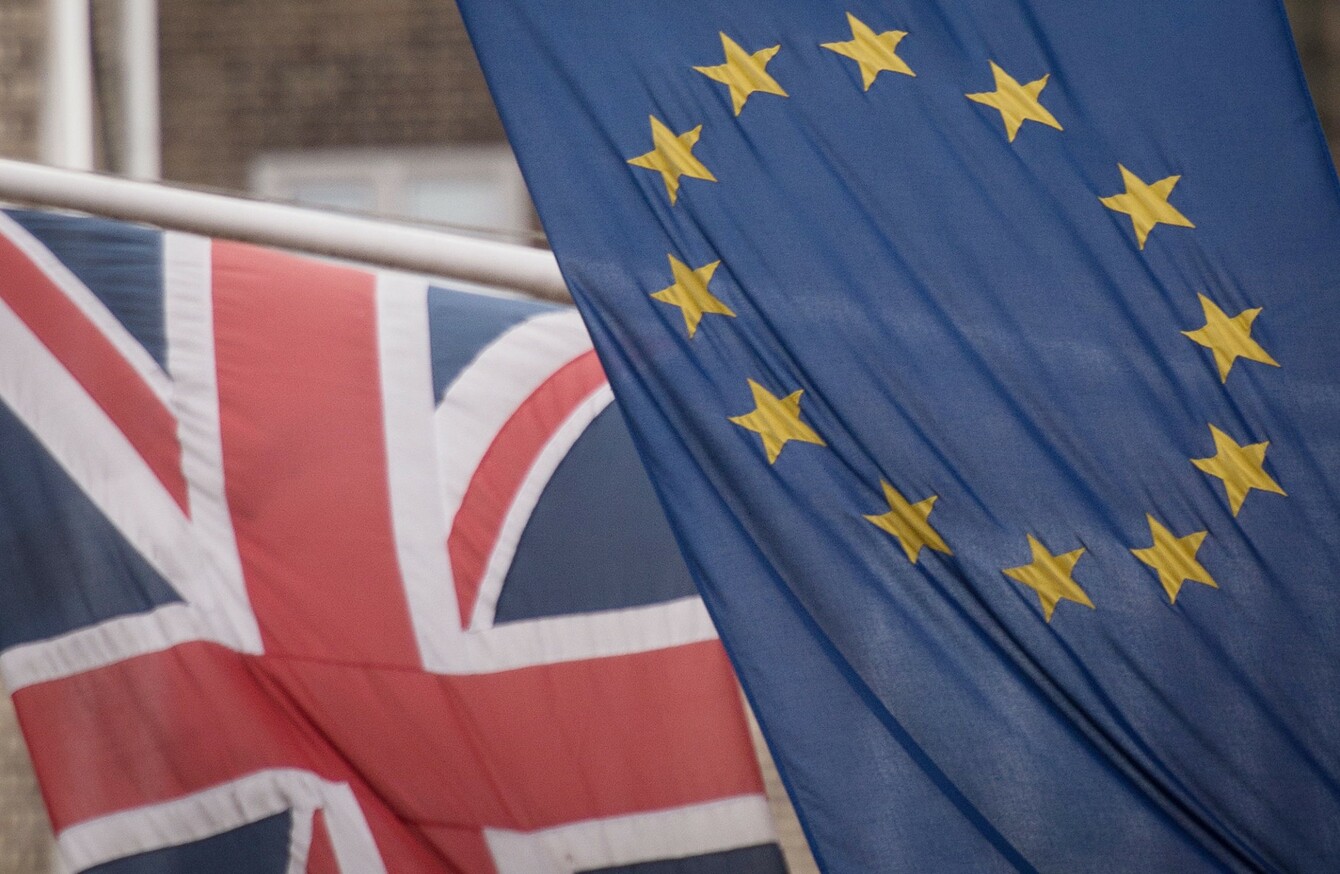 Image: Stefan Rousseau PA Wire/PA Images
Image: Stefan Rousseau PA Wire/PA Images
THE UK GOVERNMENT has published its long-awaited "White Paper" on Brexit, with its relationship with Ireland forming a key part of the document.
Maintaining the common travel area between Northern Ireland and the Republic gets its own section in the paper, with the UK government saying that "maintaining our strong and historic ties with Ireland will be an important priority for the UK".
They call the economies of the UK and Ireland "deeply integrated" and say that the relationship between the two countries has "never been better".
On the issue of a hard border between North and South, they make this statement:
We recognise that for the people of Northern Ireland and Ireland, the ability to move freely across the border is an essential part of daily life.
When the UK leaves the EU, we aim to have as seamless and frictionless a border as possible between Northern Ireland (and the Republic), so that we can continue to see the trade and everyday movements we have seen up to now.
It is also signalled that it will retain the dual nationality rulings under the Good Friday agreement, whereby a resident of Northern Ireland can acquire a British or Irish passport.
They say that they will work to devise a solution that will retain the current border status while "protecting the integrity of the UK's immigration system".
The issue of its relations with Ireland forms just one of 12 sections to the Brexit whitepaper.
In terms of Northern Ireland, the UK government wants to maintain the integrity of the union as it currently exists, and indicated it would support continued devolution of powers under the terms of the Good Friday Agreement.
They will discuss with each devolved administration – in Wales, Scotland and Northern Ireland –  how best to reinstate powers that will be returning to them from the EU.
Other aspects of the White Paper call for the control of immigration, taking back their own laws and securing trade agreements with other countries.
London is aiming for a "new, positive and constructive partnership between Britain and the European Union that works in our mutual interest", Brexit minister David Davis said as he launched the 77-page document in parliament.
The "White Paper", which came a day after the government comfortably won a first vote on triggering the start of divorce negotiations, also said Britain will pull out of the single market in order to control immigration from the EU, which ran at 284,000 in the year to June 2016.
Britain will look to strike a new customs agreement with Brussels, enabling it to forge its own trade deals with the rest of the world, it said.
Davis said Britain wanted to build a strong, alternative partnership with Brussels.
"This government will make no attempt to remain in the EU by the backdoor, nor will we hold a second referendum on membership," the document says.
"Instead, the strategic partnership which we seek will underpin free trade between the UK and EU… as well as the closest possible cooperation on key issues like security, foreign policy and science and technology."
With reporting from AFP