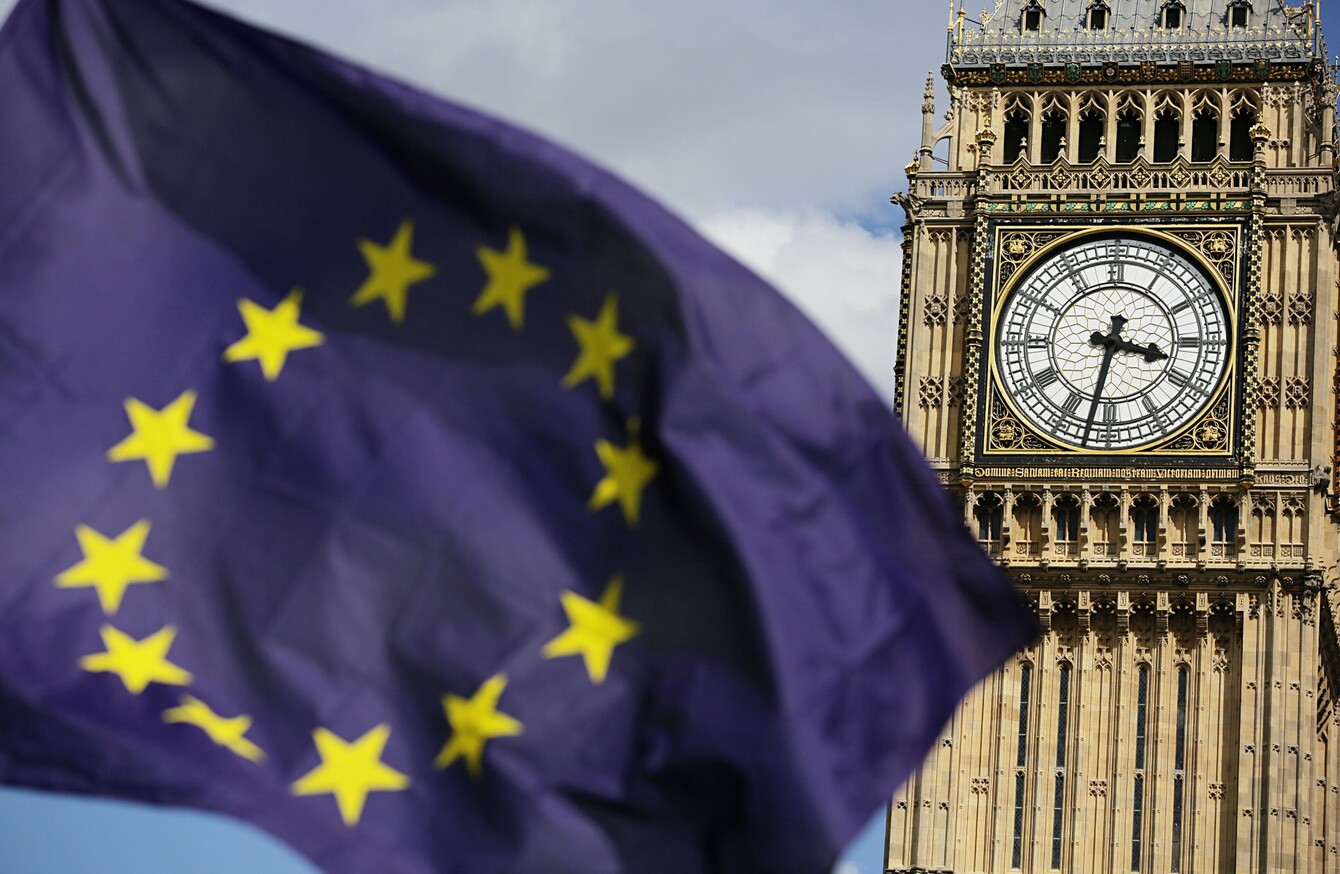 Image: Daniel Leal-Olivas/PA Wire
Image: Daniel Leal-Olivas/PA Wire
Updated at 11am 
THE UK GOVERNMENT has said that it "doesn't recognise"a leaked memo suggesting that it has no overall plan for leaving the EU.
A Government source told the BBC this morning that the document was an unsolicited pitch for work from a consultancy firm.
The Times UK earlier reported that divisions in cabinet meant a plan and overall negotiating strategy may not be decided upon for six months, according to the memo.
Prime Minister Theresa May has said she hopes to invoke Article 50 – which will set in motion the formal process of the UK leaving the EU – by March of next year.
However, the memo is reported to state that there is still no common exit strategy "because of divisions" between ministers.
The leaked Cabinet Office memo – written by an unnamed consultant – is also critical of May who it says is "acquiring a reputation of drawing in decisions and details to settle matters herself".
It also states, it's reported, that the government does not have enough officials to implement Brexit quickly, with individual departments developing individual plans resulting in "well over 500 projects".
It states that an additional 30,000 extra civil servants may need to be hired to handle the workload.
Newspaper story
Transport Secretary Chris Grayling denied that it was a Government memo and rejected its contents on BBC Radio 4′s Today programme.
He said that while the upcoming negotiations between Britain and the EU would be "complex", it would not be "the challenge that is set out in today's newspaper story."
Meanwhile, Taoiseach Enda Kenny will meet with Northern Ireland First Minister Arlene Foster today in Dublin, to discuss Brexit.
The DUP leader had previously declined an invitation to the all island Civic Forum to discuss Ireland's position as the UK prepares to leave the EU.
The two will likely discuss Brexit and the effect it will have on both the North and Republic of Ireland.
With additional reporting from Sean Murray