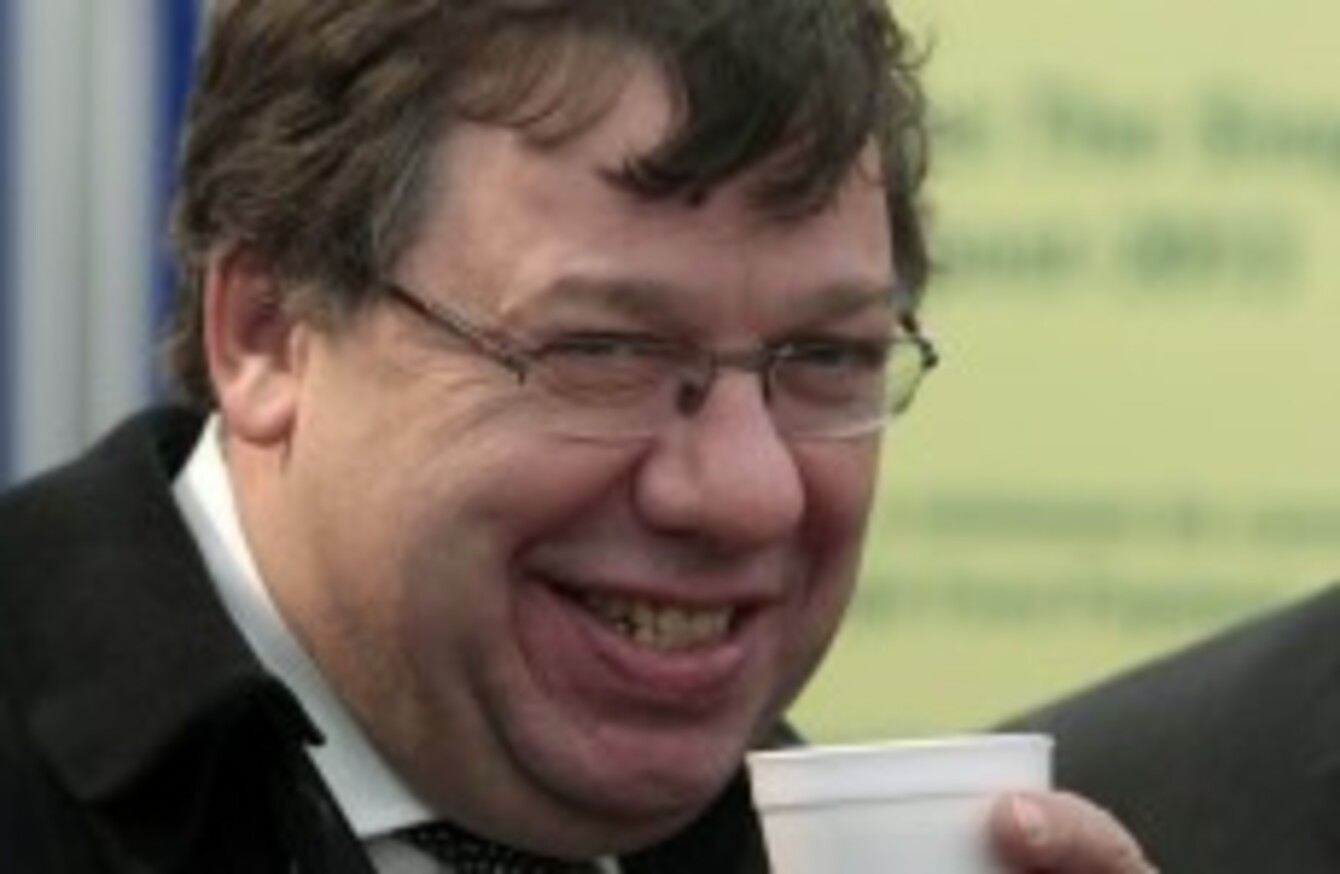 Brian Cowen in September 2010 ten days after that infamous night in Galway
Image: Niall Carson/PA Archive/Press Association Images
Brian Cowen in September 2010 ten days after that infamous night in Galway
Image: Niall Carson/PA Archive/Press Association Images
IT HAS GONE down in Irish political folklore: the morning Taoiseach Brian Cowen was allegedly drunk or hungover or both during a set piece interview with RTÉ's Morning Ireland.
Since then much has emerged about what happened that night in September 2010 before that morning radio interview at the annual Fianna Fáil think-in at the Ardilaun Hotel in Galway and just how much alcohol the then Taoiseach did or did not consume.
Cowen has always denied that he was either drunk or hungover on air but that hasn't stopped the stories emerging from the night in question largely because of his performance in the interview and the Taoiseach did later apologise for his performance.

YouTube: nakedtaoiseach
Cowen sounded hoarse – Fianna Fáil blamed congestion – and briefly confused the Croke Park Agreement with the Good Friday Agreement .
Now a senior barman from the hotel, Ivan Murray, has written in Hot Press magazine about that infamous night.
Shedding new light on the night of 13 September 2010 prior to the early morning interview on Ireland's most listened to breakfast radio show, Murray writes about the tight security arrangements at the hotel and a growing bar tab as the night wore on:
I had just finished serving yet another gargantuan round of pints plus a mineral water for the Tánaiste, Mary Coughlan, when I heard a voice say "The Taoiseach would like some cigarettes."

It was [Fianna Fáil TD] Mary O'Rourke interceding on his behalf. I addressed him directly. "What kind of cigarettes would you like, sir?" The response was gruff. "Benson's, Silk Cut, whatever!"
Murray writes about how he brought back a packet of 20 Carrolls and was tipped €1.50 from the €41.50 change.
By the time the assembled throng were called for dinner, as the one who was dishing out the drink, I'd estimate our glorious leader had sunk something in the region of seven or eight pints of stout and a few gin and tonics.
"I was told to close off the bar tab before going to the function room to assist in the dinner service. A healthy figure it was too, somewhere in the region of €3,000."
Murray writes that Cowen was "mixing drinks with gusto" having switched from wine to lager during the dinner.
I can say that I personally continued to serve Mr Cowen, and most of the rest of them copious amounts of alcohol all evening and into the early hours of the next morning.
On whether or not Cowen was drunk as was later alleged, Murray writes: "Well, all I can say is that if I had consumed as much as the man, and indeed numerous others who were there, then Id certainly still have been feeling the effects – in a big way."
Fianna Fáil has declined to comment.
The full article from Ivan Murray is in this month's Hot Press magazine.