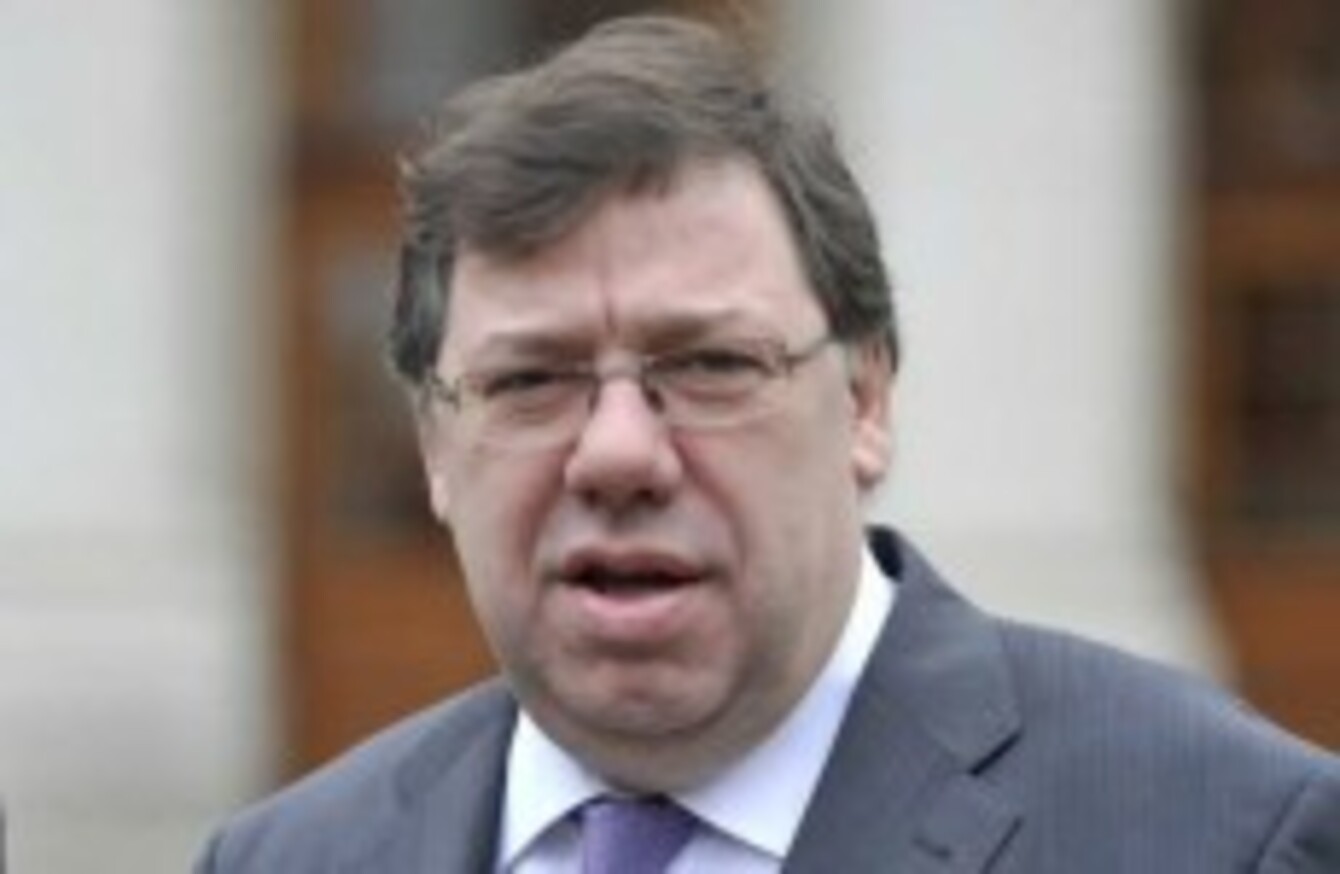 Former taoiseach Brian Cowen.
Image: Sasko Lazarov/Photocall Ireland
Former taoiseach Brian Cowen.
Image: Sasko Lazarov/Photocall Ireland
THE BOOM TIMES under Finance Minister Charlie McCreevy, the arrival of the IMF in Ireland, and suspicions of an inner cabal taking power away from the parliamentary party are explored in the second installment of a TV3 series on Fianna Fáil's history.
The programme will also see Bertie Ahern's former partner Celia Larkin giving further fascinating insights into the former taoiseach's mindset – and how she believed Ahern had decided to anoint Brian Cowen as his successor "in an effort to retain some control". Larkin criticises her former partner's decision to appoint Cowen at all, in fact, saying: "He did and he was wrong in my view. In my view, it's the parliamentary party's business who they elect as leader. It's not the outgoing leader's responsibility."
Sean Haughey, son of Charles Haughey, is also candid about his impressions of the former leader. He told programme-makers:
The leader of the party and the leader of the country has to be a bit ruthless. You wondered – not necessarily in my case – if he (Bertie) was being particularly nice to you up front you wondered was there also a dagger being stuck in the back.
Meanwhile, revelations are made about how some backbenchers resented the "exclusive" bar-room clique that surrounded Brian Cowen during his tenure.
Former minister John McGuinness, one of the few Fianna Fáil TDs to retain their seat at the last election, said: "Those who socialised in the bar with the Taoiseach were the ones who had the ear of the Taoiseach. An insider outsider experience began to creep into the party and those that were outside that set were very definitely outside it."
However, not everyone is in agreement about the alleged clique: former Minister of State John Maloney said that a bar lobby existed but rubbished claims that the group influenced government policy, saying such accusations were "total nonsense".
"Brian Cowen had the ability, unlike many politicians, of retaining the same friends over the past thirty years. The people we're talking about here would have been friends with his father and with himself as he was a student going into the Dáil," he said.
Former Green Party TD Paul Gogarty also commented on the broader drinking culture in the Dáil bar, saying:
When I went in there I was conscious there were a lot of people in the bar drinking, some more than others. People vote, people speak. You wouldn't be allowed to have that amount of alcohol working.

Brian Cowen was in the bar, I have to say. He would have been in there on a number of occasions. He wasn't the only one. I have to say I've never seen Brian Cowen in a drunken state. I think there was just a culture.
The second episode of The Rise and Fall of Fianna Fáil will be aired on Monday 12 September at 10pm on TV3