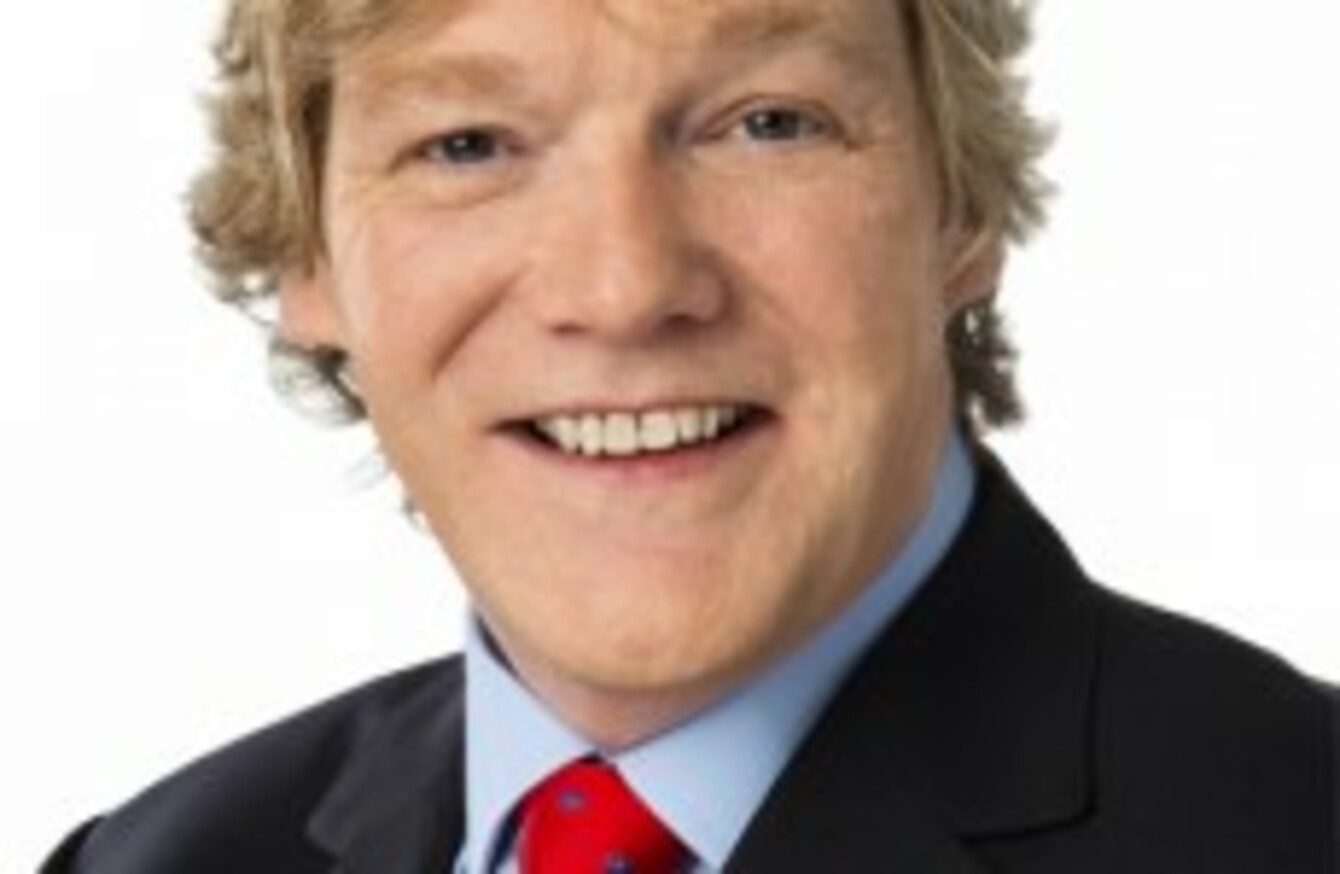 Brian Crowley
Image: Brian Crowley Office
Brian Crowley
Image: Brian Crowley Office
BRIAN CROWLEY, FIANNA Fáil's only MEP, has joined the European Conservatives and Reformists (ECR) in the European Parliament, a conservative, Eurosceptic grouping.
The move is a radical departure for Crowley with the ECR including MEPs from the British Conservative Party, the Ulster Unionist Party in the North, and the right-wing Danish People's Party.
In a statement this afternoon Crowley described the ECR "a non-federalist, pro-EU group who believes in giving a much stronger say to National Governments rather than to EU Institutions".
He said that joining ECR  "will allow me to provide a better service for my constituents" adding that the move will protect jobs of his Irish staff in Brussels and insisting it is not for any personal gain.
He continued: "The ECR Group is now the third biggest group in the EU and its priorities include creating long-term jobs and prosperity for member countries, which matches my policy priority."
It is not immediately clear if the move has the backing of Fianna Fáil, which has been a member of the pro-EU ALDE grouping.
The ECR grouping was founded after the 2009 European elections after Conservative leader David Cameron withdrew his party from the European People's Party (EPP) grouping due to concerns about its federalist position.
Crowley, an Ireland South MEP since 2004, won over 180,000 first preferences votes in last month's vote. He commanded a huge personal vote that failed to transfer to his Fianna Fáil running mate Kieran Hartley who finished with less than 5 per cent of the vote.
Cork-based Crowley is seen as being largely independent of Fianna Fáil – his website carries little evidence of his party affiliation - and previously clashed with Martin over the 2011 presidential election after the leadership decided not to run a candidate despite Crowley's desire to enter the race for the Áras.
A Fianna Fáil spokesperson wasn't immediately able to comment when contacted this morning.
The party lost two seats in last month's elections with incumbent Pat 'The Cope' Gallagher failing to win re-election in Midlands North West along with senator Thomas Byrne.
Former councillor Mary Fitzpatrick failed to take a seat in Dublin as did the aforementioned Hartley in Ireland South. Liam Aylward, an MEP for the now abolished Ireland East, retired from the European Parliament last month.
The main opposition party is currently part of the Alliance of Liberals and Democrats (ALDE) which is seen as largely pro-European and in favour of the EU single market. Former minister Dick Roche is one of ALDE's vice presidents.