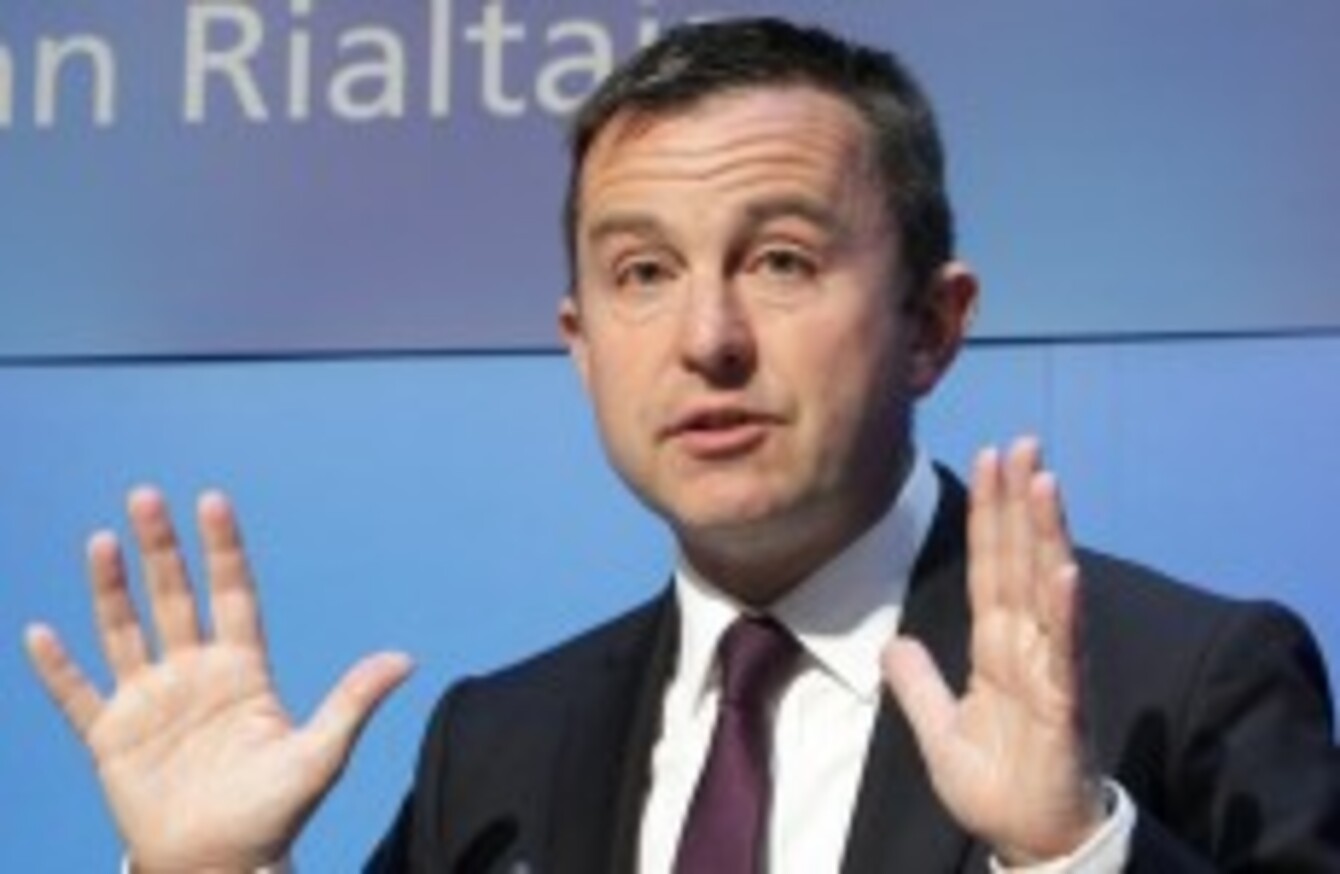 Brian Hayes
Image: Mark Stedman/Photocall Ireland
Brian Hayes
Image: Mark Stedman/Photocall Ireland
BRIAN HAYES HAS refused to rule out running in next year's European elections but has denied that he has been approached by the party leadership about replacing Gay Mitchell in the Dublin constituency.
Fine Gael is targeting a high-profile candidate to replace Mitchell who has said he will not contest next May's election with a number of names in the mix including Hayes.
The junior finance minister said he has "no comment because the job I'm doing is the job that I want to do" but said that "obviously someone is road-testing my name for whatever reason but we'll have to just wait and see".
He told TheJournal.ie prior to the constituency redraw published yesterday: "Obviously the boundaries will come out and the party will have to look at its options.
"Quite frankly it's a long way off in terms of where we are at the moment and the priorities we face in the upcoming budget."
Asked had he had any conversations with party leadership on the issue Hayes said: "No I haven't, no."
But TheJournal.ie understands that Hayes is one of a number of potential candidates who have been approached and he is considering it. A colleague of Hayes said: "He's been frank about it with colleagues, he's considering it."
The selection of Hayes would be popular among the grassroots Fine Gael members in many parts of Dublin but Fine Gael HQ may have concerns about the by-election his departure would create in Dublin South West which Fianna Fáil and Sinn Féin would relish.
Casey rules out running
Broadcaster, publisher and former Dragons' Den star Norah Casey whose name, this website understands, has been discussed by the party as a possible contender has firmly ruled out any possibility she might run.
"I don't know where that rumour came from, nothing could be further from my mind… absolutely no way," she told TheJournal.ie adding she would "never join a political party".
Casey chaired a Fine Gael-organised public meeting on the Seanad referendum in Killiney on Tuesday night but said she stressed to the party beforehand that she wanted to be an independent chair.
"I would turn down any party… my own belief is that I shouldn't need to be elected to contribute to a conversation," she said, adding: "I'm far too opinionated to be joining a political party."
Others who have been linked to the Dublin candidacy include Senators Catherine Noone and Eamonn Coghlan and former Lord Mayor of Dublin Naoise Ó Muirí. The lack of name recognition could rule out Noone and Ó Muirí while former former athletics star Coghlan's lack of political experience may discount him.
Independent Senator Jillian van Turnhout was also linked to the role but said yesterday she is no longer interested in running.
- additional reporting by Daragh Brophy