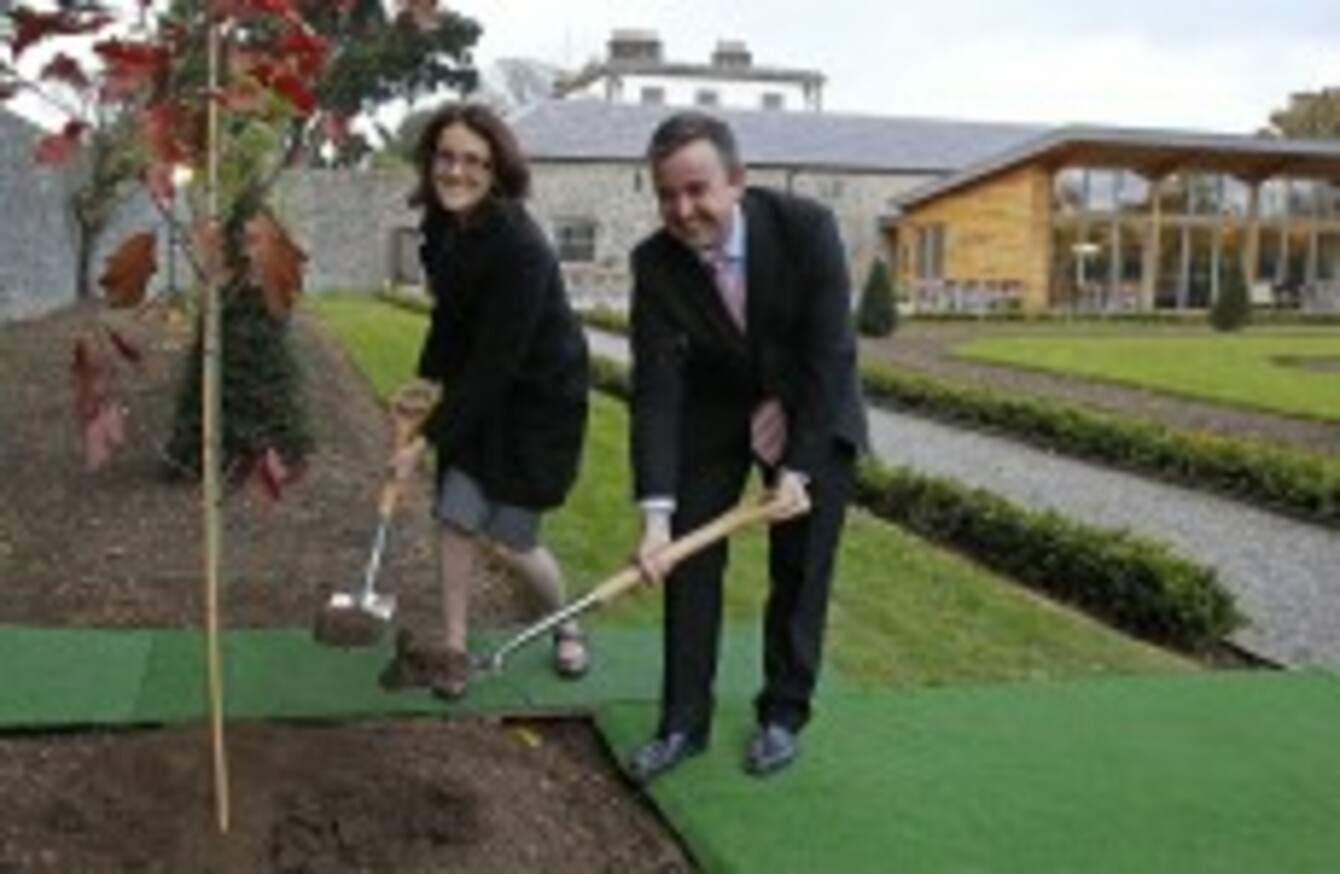 Brian Hayes with British Secretary of State for Northern Ireland Theresa Villiers in 2012
Image: PA Archive/Press Association Images
Brian Hayes with British Secretary of State for Northern Ireland Theresa Villiers in 2012
Image: PA Archive/Press Association Images
FINE GAEL CANDIDATE for Dublin Brian Hayes has called Northern Ireland an "economic wasteland".
Hayes, who is also the junior minister in the Department of Finance, made the remark at a business breakfast organised by the Ireland France chamber of commerce this morning.
In response to a question about the possibility of Britain leaving the European Union, Hayes said:
If ever Northern Ireland could to become a more economic wasteland than it is, it would be if Britain were to leave the union.
He continued: "I do think we have some role to play with the political parties in the North, encouraging them to take this seriously, and start talking about it."
Hayes said: "It would be a disaster for Ireland were the UK to leave. It would be a disaster for Europe if the UK were to leave."
Speaking the TheJournal.ie after the event, Hayes sought to clarify his remarks.
He argued:
What I meant to say was, there's a huge need for the Northern Ireland economy to grow. At the moment I think close to 40 per cent of the people are employed in the public sector. We need to turn that around.
He continued: "What we do in Ireland on this side of the border, and what the UK do is essentially part of trying to grow that private sector economy."
He said that the debate about UK membership in Northern Ireland had yet to take off, and that people there are "completely unaware that this thing is going to hit them too".
He said the current debate over EU membership in the UK had been ceded to a "lunatic fringe".
I am astonished by the lack of engagement across the business sector in the UK on this issue. They have allowed the lunatic fringe to take over.