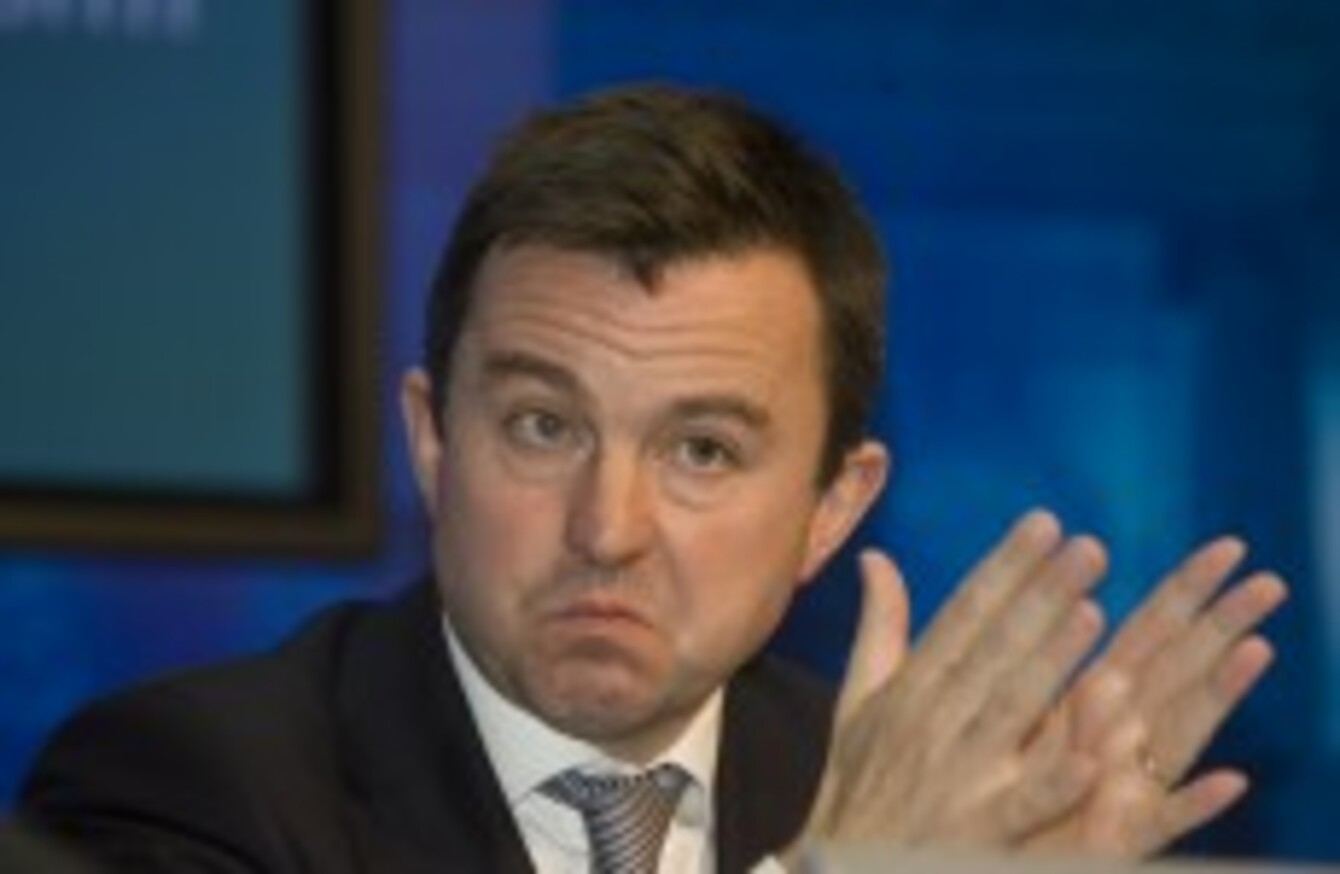 Minister for State at the Department of Finance Brian Hayes pictured in November.
Image: Eamonn Farrell/Photocall Ireland
Minister for State at the Department of Finance Brian Hayes pictured in November.
Image: Eamonn Farrell/Photocall Ireland
JUNIOR MINISTER BRIAN Hayes has said Irish people need to resist the temptation to "wrap the comfort blanket of victimhood tightly around us" – and urged Irish people instead to "get into fight back mode".
"Victimhood is not a very useful response to the political and economic challenges now facing our country," said the Minister of State for Public Service Reform and the Office of Public Works.
"We live in a tough, competitive world. Nobody owes us a living".
It is the second strongly-worded speech Hayes has given in as many days. Yesterday he spoke out about public sector reform, saying it needed "more urgency" if it is to succeed.
In a speech at the Trim Chamber of Commerce annual dinner tonight, Minister Hayes said presenting Irish people as victims in the national or international media can lead to a "self-fulfilling" prophecy.
The better response to a national crisis is to get back up and get into fight back mode
The Minister also criticised Sinn Féin, the United Left Alliance and other groups who have argued that the government is placing the demands of the troika ahead of the needs of the country:
Those who argue that we should say goodbye to the troika are intent upon bringing about a nuclear winter to this country
Hayes questioned whether people fully understood the full effects of the cuts required under the terms of the bailout deal.
"Can people even begin to understand the impact of cutting the voted expenditure of Government departments and agencies on social protection, health services and so on by between 25 and 30 per cent in one year to close this gap between income and expenditure. Because that's what we are talking about," said the Minister.
Praised the troika
Hayes praised the troika for providing "critical support", saying they had been "open to discussion and reasoned arguments".
"Yes, we are in the middle of an international economic storm. Of course the uncertainty over the Euro is making our situation difficult to chart a way back. But 80 per cent of the crisis we face is all of our own making and can only be fixed by decision we take. Blaming the IMF or the European authorities is a pointless exercise in victimhood," said the Minister.
Hayes said that as a country, Ireland and Irish people "still have choices to make and the freedom to make those choices".
The Minister spoke about the government's recently attempts to stimulate the property market, saying no-one "wants a return to the crazy years" but that it was in the "national interest that we have a functioning property market".