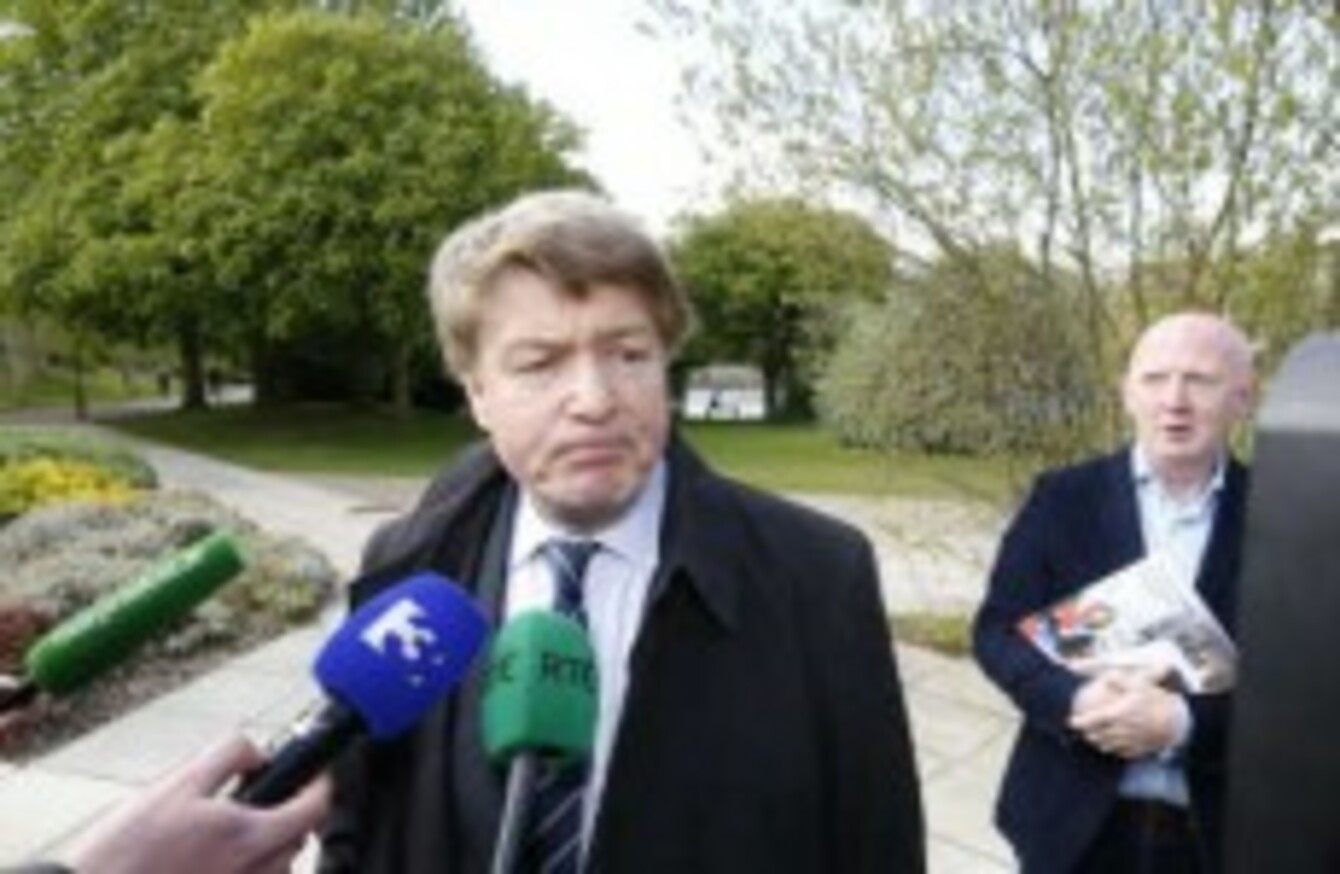 BRIAN O'DONNELL says his family know it could take another five years before they get justice in their legal battle but said, "We are resolved".
The solicitor said his family have "been marvelous" adding "we're in this for the long haul".
"We don't like being bullied, never liked being bullied and our whole family feel we are just an example."
Brian O'Donnell and his wife Mary Patricia left the Killiney Mansion they returned to from the UK last week after failing to stop a receiver taking control of Gorse Hill.
O'Donnell now plans on taking his case to the European Court of Human Rights. Speaking to Pat Kenny on Newstalk, O'Donnell said:
There are people all over the country who are suicidal under the pressure that is being brought on and the tactics being used by banks.
"Not only are we fighting for ourselves but we're trying to help other people.
Last week I was walking down the street and this man came up to me and said 'I was going to shoot myself yesterday, I had a shotgun out' and we came on some programme, my son Blake and I, and he said 'I saw that and you're fighting, you're trying to do something that is helpful and fighting back against these banks' and he put the gun away.
Business set on fire
Explaining his business before any trouble with Bank of Ireland, O'Donnell told Kenny, "Our tenants were the likes of the Swedish Government and the British Government."
The Head of Bank of Ireland, Richie Boucher, basically they set fire to our business.
"On Christmas eve of 2010, BoI sent 18 letters demanding all the money we had borrowed with Bank of Ireland Private Banking to be repaid in 24 hours. A receiver was appointed by the next morning.
"Banking is a fragile environment, so if one bank does something it tends to have a knock on impact. All of the other banks worldwide began to get nervous even though all rents were paid and everything was going as before.
Basically what we're talking about here is they got scared. We understand we owed the money and we wanted to pay it back and we would have if we had time.
"We didn't just sit there. I went to New York and did a deal with a very big institution, one of the biggest insurance companies in the world, and it was willing to pay back BoI in full.
"BoI would have been paid off in full in two years but he (Boucher) wouldn't do it. We wanted to pay them back 100% and we were able to do that and we had the transaction done but Bank of Ireland refused."
Pulled into this 
O'Donnell also added that while he has been in court regularly "it's not by choice. We're being pulled into this."
When asked by Kenny if he'd consider bankruptcy as it's now only three years, O'Donnell said:
"The banks have to consent to allow you out of bankruptcy. What can we do when we have someone like Boucher Hayes who takes such a hard-line approach."
It was also put to the solicitor that there isn't a huge surge of public sympathy for his case. He replied:
We're not looking for sympathy, we're just trying to clarify our position.
"We would love to get back to business and doing what we want to do but we find ourselves locked in this position. We can't walk away because the bank won't let us walk away."
Reaction
The reaction to the interview online is largely unsympathetic: