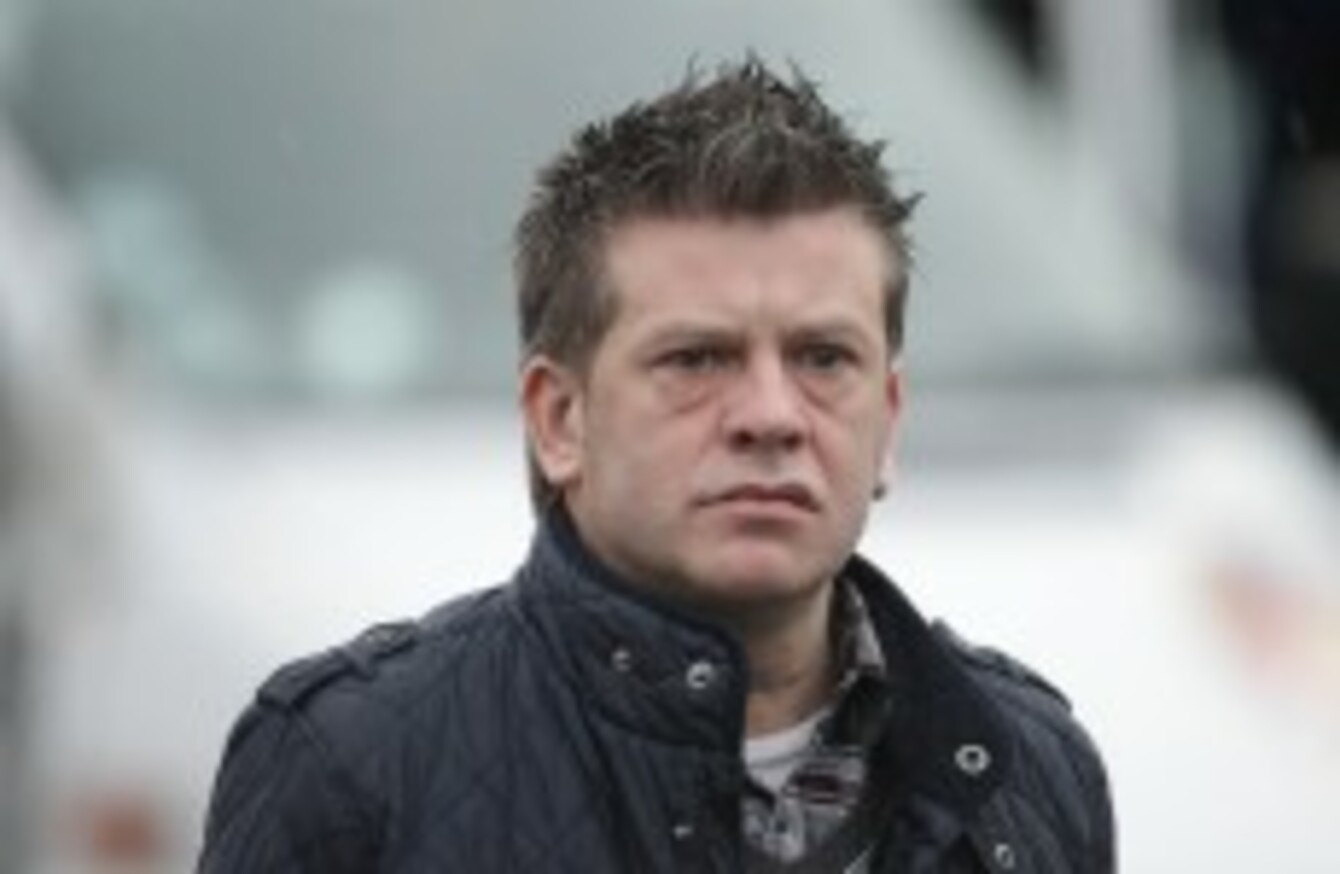 Brian Shivers (File photo)
Image: Niall Carson/PA Wire
Brian Shivers (File photo)
Image: Niall Carson/PA Wire
A 47-YEAR-OLD MAN originally convicted of murdering two British soldiers in Northern Ireland was acquitted today following a retrial.
Brian Shivers had denied any involvement in the attack outside the Massereene Army barracks in Antrim in March 2009.
Sappers Mark Quinsey, 23, and Patrick Azimkar, 21, were gunned down as they came out to collect a pizza delivery, in the first murders of soldiers in Northern Ireland since 1997.
Two other soldiers and two pizza delivery men were seriously wounded in the attack.
It took place hours before the soldiers were due to fly to Afghanistan.
Judge Donnell Deeny delivered his judgement after the retrial without a jury at Belfast Crown Court.
The prosecution case against Shivers was based on DNA evidence found on matchsticks and a mobile phone in and around the abandoned, partially burned-out getaway vehicle used in the attack.
But the defence insisted that the genetic traces did not prove he was involved on the night of the shootings.
The judge questioned why hardened dissidents would choose to work with Shivers, who has cystic fibrosis and was engaged to a Protestant woman.
"He was an unlikely associate for this hardened gang to rely on," he said.
Last year, Shivers was convicted of the murders of the two soldiers and ordered to serve at least 25 years, but that judgement was quashed earlier this year by Northern Ireland's Court of Appeal.