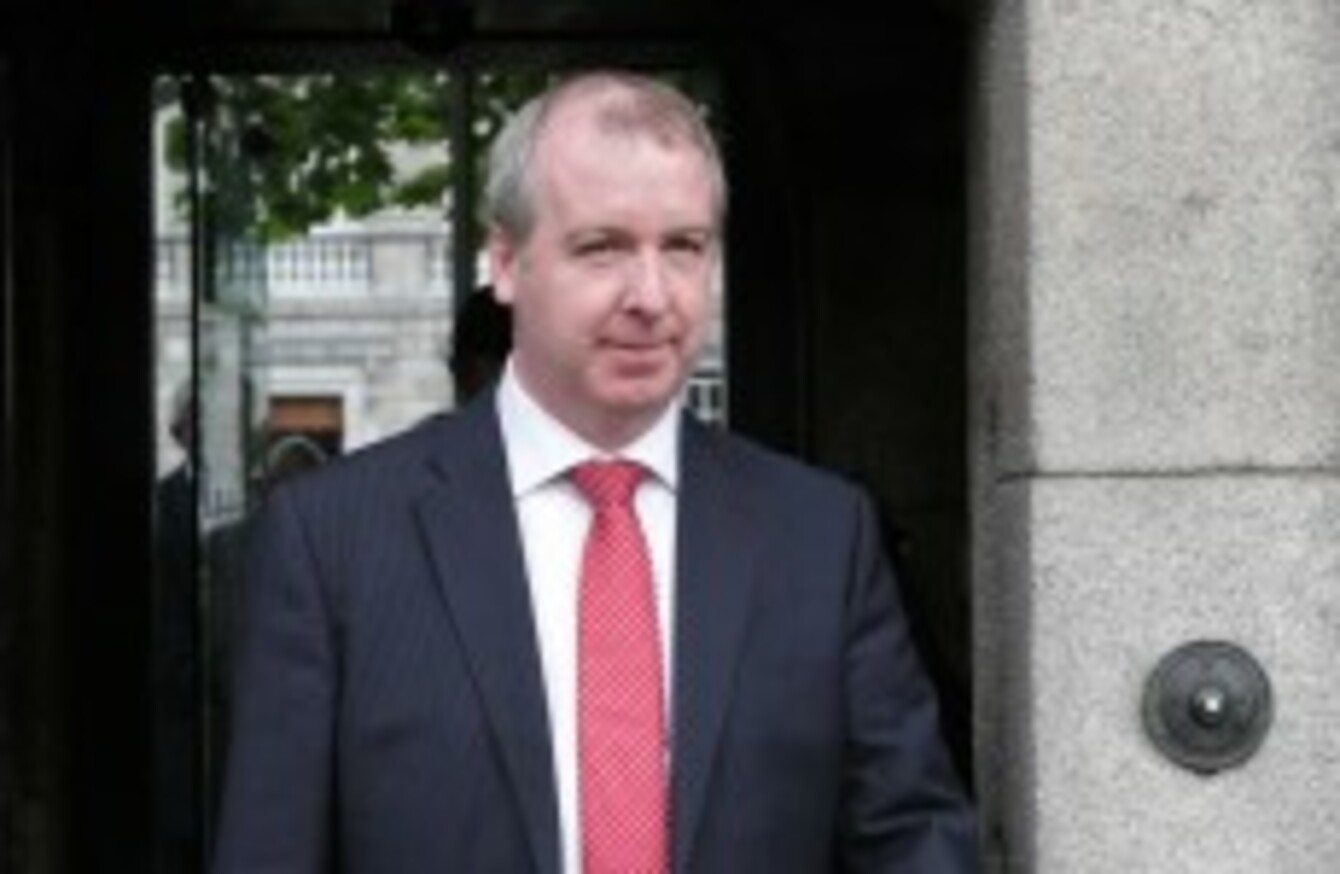 Brian Walsh
Image: Laura Hutton/Photocall Ireland
Brian Walsh
Image: Laura Hutton/Photocall Ireland
BRIAN WALSH TOLD expelled Fine Gael colleagues that he would not stand for the party while Enda Kenny is leader and spoke of running candidates, including his brother, in the local elections next year, it has been claimed.
However, he later distanced himself from the newly-established Reform Alliance (RA) and has since told TheJournal.ie that claims he had spoken against Kenny are "nonsense".
Three members of the Reform Alliance have told TheJournal.ie that at an informal dinner shortly after the Dáil recess in July, Walsh was enthusiastic about disassociating himself from Fine Gael whilst Enda Kenny is leader and running candidates, including his brother in his Galway West constituency, in next year's local elections.
Walsh had lost the Fine Gael party whip in July after voting against the proposed abortion bill, as did the other members who later created the Reform Alliance (apart from Denis Naughten who lost the whip over voting against cuts to emergency services at Roscommon hospital).
When contacted last week, Walsh said: "This is simply nonsense and the group is again misrepresenting what I have said to further their own agenda."
Walsh has publicly distanced himself from the Reform Alliance since its formation and accused the grouping of trying to further personal agendas, undermine the Taoiseach and the government, and of taking "an anti-Enda stance" in relation to the Seanad referendum.
He has expressed a wish to return to the Fine Gael parliamentary grouping and run for the party at the next general election, but three Reform Alliance members – all of whom declined to be named – told TheJournal.ie that that was not Walsh's initial position when they met in July.
One described what happened at the informal dinner: "He came in and sat down and said almost straight away he was going to put a statement out and not stand for Fine Gael again as long as Enda Kenny was leader. He had his brother and other candidates ready to stand but we said: 'Brian that's not what it's about'."
Walsh gave a different version of events in an emailed statement to TheJournal.ie:
What I said was that – given the strong position adopted by the Taoiseach – it would be difficult to envisage that any of us would be readmitted to the party and allowed to run under the party banner whilst he was leader of the party.
He said that in relation to his brother he told members of the Reform Alliance at the same informal dinner that he felt his brother would succeed in being elected as a Fine Gael candidate in next year's local elections and as such he would have the "support of three Fine Gael councillors on [the] city council".
'Five-a-side'
Reform Alliance members also claimed that Walsh spoke about fundraising for the new grouping at a later meeting held before the Dáil resumed.
"[Walsh] mentioned the issue of fundraising. That's not like a guy that had concerns about being involved in this group," another RA member said. "I got impression from talking to him that he was more gung-ho than a lot of us. We were trying to tell him to keep things in perspective, that 'we need to walk before we can run'."
#Open journalism No news is bad news Support The Journal

Your contributions will help us continue to deliver the stories that are important to you

Support us now
Walsh said he raised the issue of fundraising in the context of "their [the RA's] plans to set up a website, employ PR consultants, and hire a part-time administrator and researcher".
The Reform Alliance is unhappy with the way Walsh has behaved in the aftermath of his decision not to join the grouping, publicly criticising it on a number of occasions. The group of TDs and Senators believe this has been choreographed with the Fine Gael leadership in order to undermine the grouping.
Walsh was previously a member of the so-called 'five-a-side' group of fiscally-hawkish backbench Fine Gael TDs who have openly criticised some aspects of government policy. However he is alleged to have told Enda Kenny about their activities leading to the group's members being reprimanded by the party leadership.
One TD said that when the 'five-a-side' first got together, Walsh was "gung-ho" and wanted to attack Environment Minister Phil Hogan before then, the TD suspects, telling Kenny about the group's activities.
But Walsh said: "The only discussion that I had with Enda Kenny about this was after news of the group became public, he confronted me about the matter and I confirmed that I had been a member but that I no longer was."
The Galway West TD added that "some members of the Reform Alliance are seeking to misrepresent what I said to suit their own agenda" and that it "remains my hope that I can be a Fine Gael candidate in the next General Election with Enda Kenny as leader".