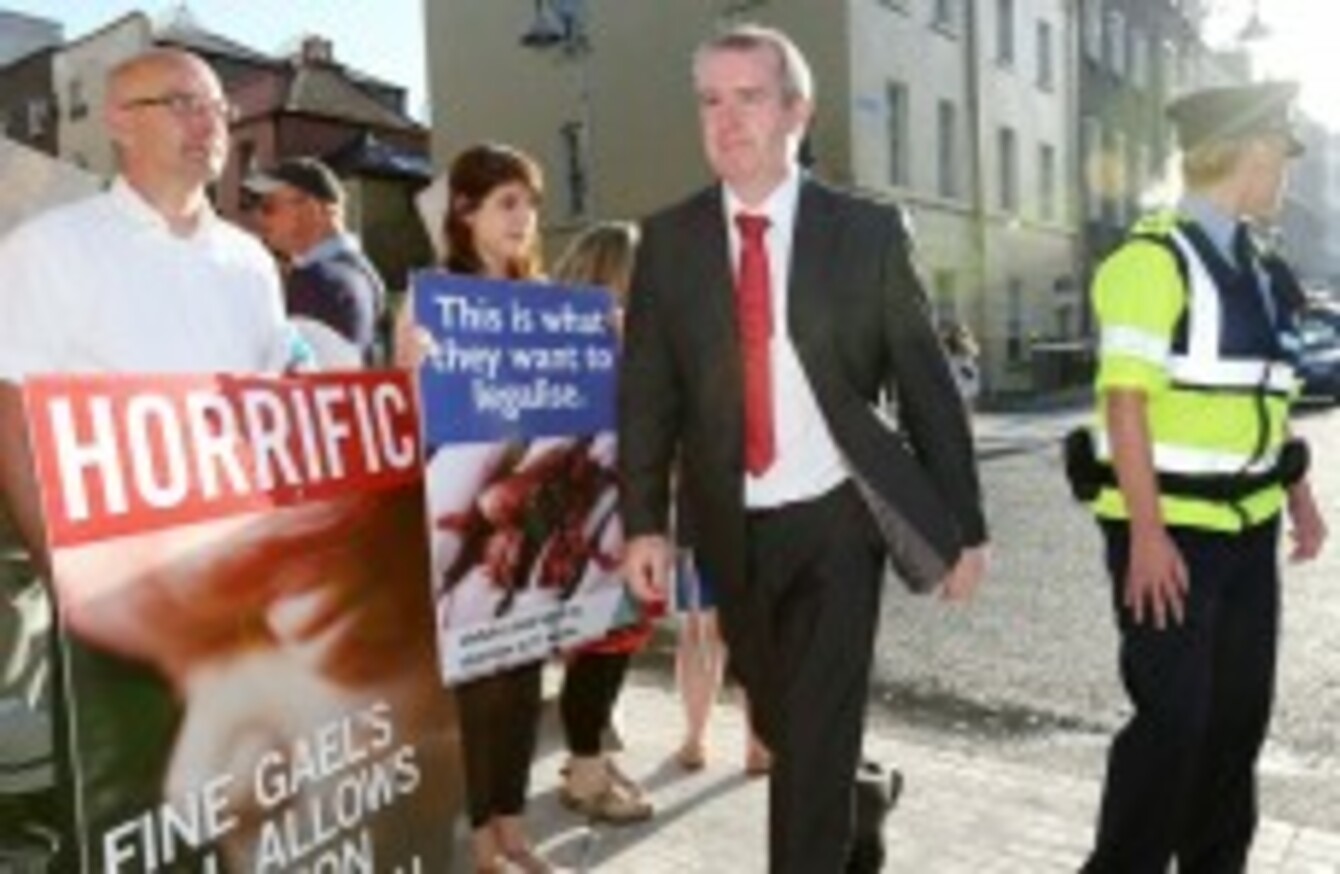 Brian Walsh
Image: Laura Hutton/Photocall Ireland
Brian Walsh
Image: Laura Hutton/Photocall Ireland
GALWAY WEST TD Brian Walsh has refused to get involved in a new group of expelled Fine Gael members who aim to establish a new political alliance because some are set on "campaigning aggressively" for the retention of the Seanad.
Mr Walsh is one of five TDs who lost the Fine Gael whip for voting against the Protection of Life During Pregnancy Bill.
The other TDs include Lucinda Creighton, Billy Timmins, Brian Walsh, Terence Flanagan, Peter Mathews as well as senators Paul Bradford and Fidelma Healy-Eames.
Speaking to TheJournal.ie, he said: "A number of the members of the group will be campaigning for the retention of the Seanad. This policy was clearly in the Fine Gael mandate, for which we got elected upon. I didn't want to be a part of that."
Enda's brainchild
He added:
But this is Enda Kenny's baby and brain child, so to go against it is taking an anti-Enda stance.

I am a member of Fine Gael and a member of government, but I know some members of the group are planning to aggressively campaign for the retention of the Seanad. This is contrary to what we agreed to when we entered government.
He said that the members who want to see the Seanad retained are maintaining that it is a "personal and individual" choice. However, Walsh states that the public will view them as a group.
It will be assumed that it is a group policy. The public will not be able to differentiate between personal policy and group policy, with different members having different policy ideas. And in the future, what will it be like then?
Earlier this week Minister for Transport Leo Varadkar said he would like to see a pathway that would allow the former members of the Fine Gael parliamentary party return into the fold.
Fine Gael party
Walsh said he welcomed Leo Varadkar's words but said "Enda Kenny has been strong in his leadership on this and seems adamant," adding the the abortion legislation was "a single issue for me that I couldn't vote for, but I will be fully supportive of government in the future".
He said:
I am under no illusion however that if an election were called tomorrow, I would not be selected as a Fine Gael candidate, but I would like to be.
The group of those dejected from the parliamentary party are due to meet on Saturday.
When asked what the meeting is about, Walsh said the the meeting is being held between the Fine Gael members that lost the whip and is going to be about "debate and discussion on policy issues and I suppose what they want to achieve in the next term. Also it is a good opportunity to launch the new name of the group. But I won't be a part of it".