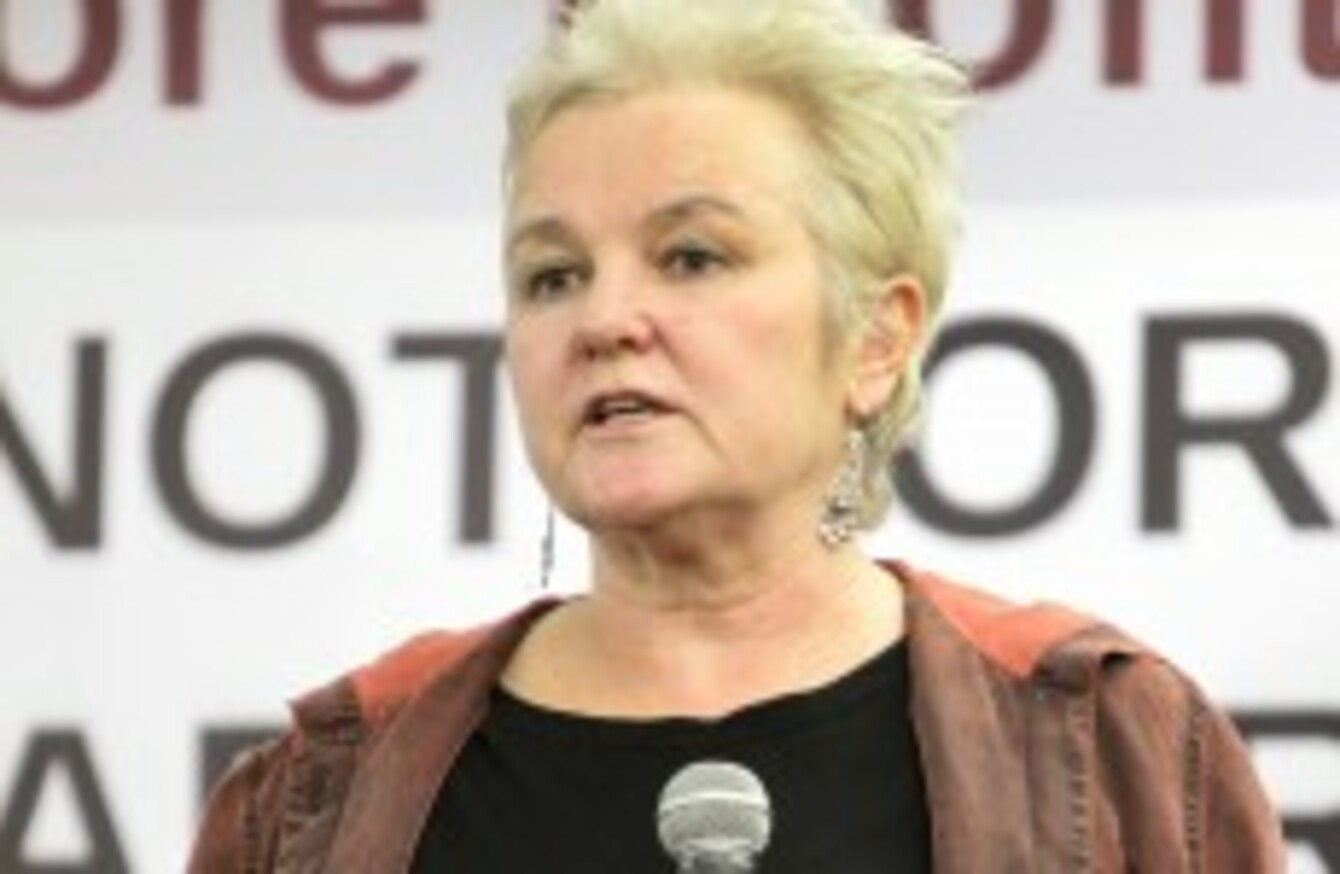 Image: Mark Stedman/Photocall Ireland
Image: Mark Stedman/Photocall Ireland
A NUMBER of candidates have accused RTÉ of breaching broadcasting rules in its coverage of this weekend's opinion poll.
Dublin Before Profit candidate Bríd Smith and the Socialist Party's Paul Murphy said the broadcaster cut them from a news report two days ago.
Euro election candidate Bríd Smith said she was not included in a media report of the Sunday Business Post/Red C poll on Saturday's 9 o'clock news.
She has now lodged an official complaint with the Broadcasting Authority of Ireland (BAI) over the issue.
Smith said she believes RTE "took an arbitrary decision" to cut her of the result of the opinion poll which showed that she was running at 9 per cent.
Smith's support has risen by 4 per cent (from 5 per cent as reported in the Sunday Independent/ Millward Brown on 27 April 2014) in the first week of the campaign.
Smith has asked RTÉ to explain the reasons behind its decision.
Joe Higgins, who is running Murphy's election campaign, is also lodging a complaint.
"The poll results actually indicate that a genuine Left candidate can win one of the three seats in Dublin," he said in a statement this evening, noting that Smith and Murphy have 16 per cent support between them.
"Undoubtedly the media establishment would like the anger at the betrayals of the Labour Party to be channelled into what they consider to be safer channels and avoid a repeat of the campaign victory that I had five years ago."
A third complaint has been submitted by former Green Party MEP Patricia McKenna. She said RTÉ was trying to "influence voter opinion" with the report.
McKenna is not running in this year's election and says she is not involved in any campaign.
RTÉ's decision to report in such a selective manner was an assault on the democratic process and the right of voters to a free and fair election campaign," she said.
"RTÉ must take immediate steps undo the harm it has caused and to limit the damage to both these campaigns. It must also ensure that the Irish are allowed make a free and fair choice in the election and that their own money is not being use directly or indirectly to influence the outcome of the vote."
The broadcaster told TheJournal.ie it would not be making any comment on the issue.
Additional reporting by Sinéad O'Carroll