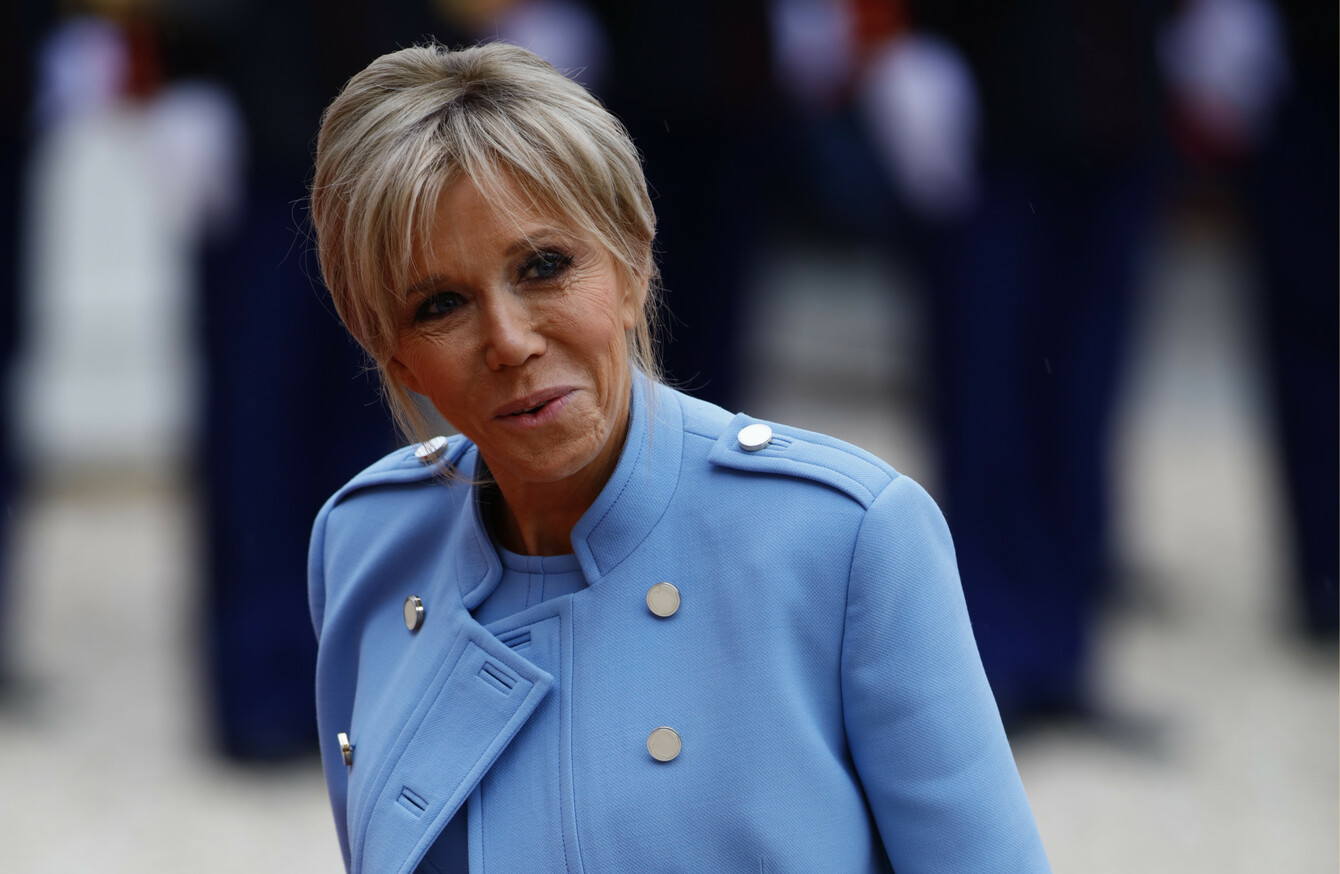 Image: SIPA USA/PA Images
Image: SIPA USA/PA Images
BRIGITTE MACRON, WIFE of French President Emmanuel Macron, is to represent France and carry out charity work without the official status of First Lady, following opposition to giving her this title, the presidency announced today.
A proposal to create a new First Lady position, made by Macron during his campaign earlier this year, has been shelved, but the presidency had promised to clarify her position and the resources at her disposal.
The former school teacher will have two presidential advisors and her own cabinet, paid for from Macron's budget, and will focus on working with charities that help children and those with disabilities.
She will also "represent France at her husband's side during international summits and meetings" and work with the partners of other global leaders to highlight work to combat climate change or domestic violence.
An online petition against creating an official First Lady role – which would have required a change in the law or constitution – has garnered more than 300,000 signatures this month.
Opposition 
An opinion poll earlier this month found that a majority of French people were also opposed to the creation of the role, even though Brigitte Macron is a popular figure.
Brigitte Macron said in an interview with Elle magazine last month that she would be an unofficial First Lady in a similar way to previous presidential spouses.
"Like all of those before me, I will take on my public role, but the French people will know the resources at my disposal," said the 64-year-old.
She accompanied the president to a G7 summit in Italy and was also by his side when he welcomed US President Donald Trump to Paris in July.
Macron's office had promised a "transparency charter" which would make clear how much her role would cost.
Today's statement confirmed that she would not be paid, but did not reveal the overall bill or the number of staff at her disposal.
President Macron has seen a mixed reaction to the start of his five-year term, which has seen his approval ratings topple to the mid-30s after 100 days in office, according to recent polls.