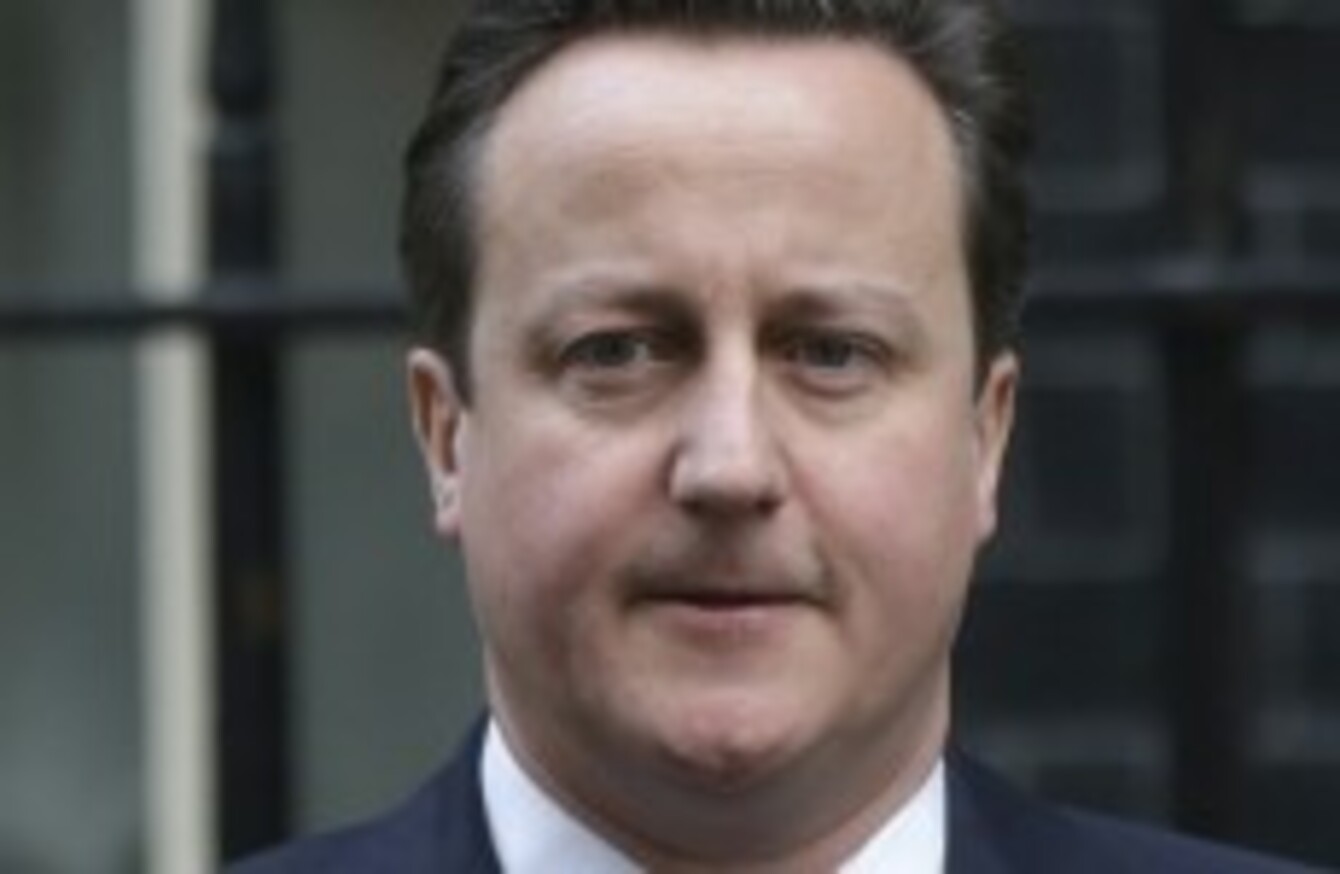 Britain's Prime Minister David Cameron (file photo)
Image: Lefteris Pitarakis/AP/Press Association Images
Britain's Prime Minister David Cameron (file photo)
Image: Lefteris Pitarakis/AP/Press Association Images
PRIME MINISTER DAVID CAMERON has postponed a major EU speech planned for tomorrow because of the Algerian hostage crisis and that warned Britain should brace itself for "the possibility of bad news ahead".
Cameron was due to travel to the Netherlands to deliver a long-awaited speech on Britain's relationship with the European Union, but his office confirmed he would now be staying in London to deal with the Algerian crisis.
In a sombre televised statement, Cameron indicated that several Britons could have been killed in the Algerian army offensive to free hostages from Islamist kidnappers at the BP-operated In Amenas gas plant.
"We face a very bad situation at this BP gas compound in Algeria. A number of British citizens have been taken hostage," the prime minister said.
"Already we know of one who has died. The Algerian armed forces have now attacked this compound.
"It is a very dangerous, very uncertain, a very fluid situation and I think we have to prepare ourselves for the possibility of bad news ahead."
Cameron has chaired two meetings of the government's emergency committee, Cobra, and said officials were in touch with families as they sought to "build the fullest possible picture of the information and intelligence that we have".
Speaking shortly afterwards, junior foreign minister Alistair Burt also issued a warning of more bad news to come.
'Bad and distressing news'
"Although details have yet to become final, I'm afraid we should be under no illusion that there will be some bad and distressing news to follow from this terrorist attack," Burt told the BBC.
He said that ministers had been in touch with their international partners, officials had been liaising with BP, and Britain was "pressing" the Algerian authorities to have access to Britons caught up in the attack.
A British man was killed when Islamist gunmen stormed the gas plant on Wednesday and several Britons are believed to be hostages along with dozens of other foreigners.
Pressure had been building for months over Cameron's European speech, billed as one of the most important by a British leader in a generation.
He was expected to set out plans to renegotiate Britain's conditions of membership of the EU and then allow voters to decide on the new terms in a referendum after elections in 2015.
A Downing Street spokesman told AFP: "I can confirm that the prime minister has postponed his speech tomorrow because of the Algerian crisis."
A new date and venue would be announced "in due course".