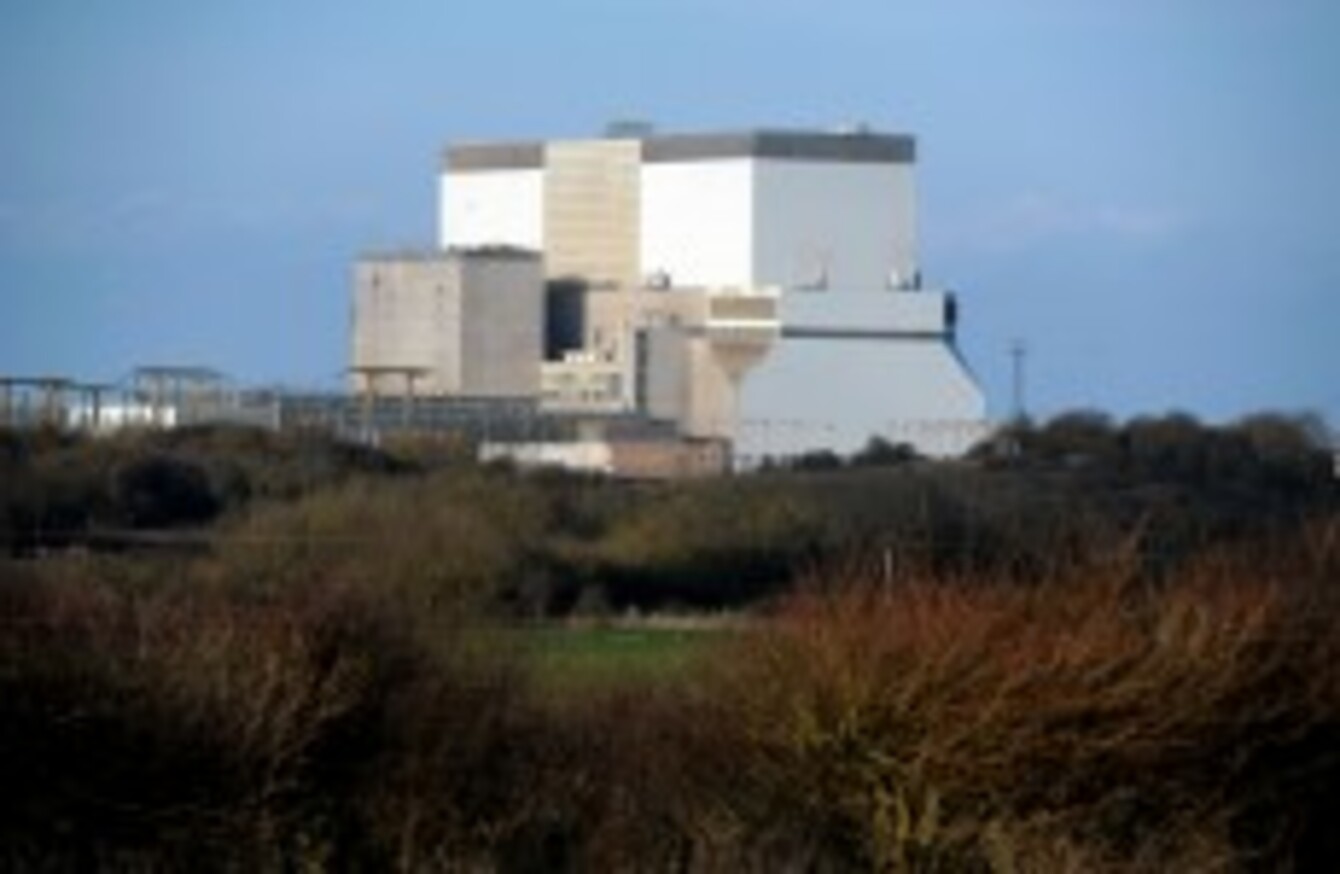 Hinkley Point nuclear power station in Somerset
Image: Tim Ireland/PA Archive/Press Association Images
Hinkley Point nuclear power station in Somerset
Image: Tim Ireland/PA Archive/Press Association Images
FRENCH ENERGY GIANT EDF has clinched a deal worth €18.9 billion to build Britain's first new nuclear plant for a generation — a move that's being challenged by An Taisce, the Irish national trust organisation.
The French company has agreed to construct two nuclear reactors at Hinkley Point C, in Somerset, southwestern England, alongside French nuclear group Areva and Chinese nuclear firms CGNPC and CNNC.
"As part of our plan to help Britain succeed, after months of negotiation, today we have a deal for the first nuclear power station in a generation to be built in Britain," British Prime Minister David Cameron said in the statement.
Cameron said the investment would lead to the creation of 25,000 jobs. At full capacity, the two new reactors will be able to produce seven per cent of Britain's electricity, enough to power five million homes.
Judicial review
An Taisce has launched legal action against the British Government regarding the move, claiming London did not consult with the Irish public before confirming plans for the new project before permission was granted in March of this year.
Lawyers for the non-governmental national trust organisation argue that consultation would allow both regional governments and the Irish population – which could be impacted – to contribute to the decision-making process.
An Taisce is seeking a judicial review of the decision to grant permission for the plant, and will take its action to the High Court in London in December.
If the deal is confirmed next year, the power station will be operational by 2023.
This article includes reporting from AFP.