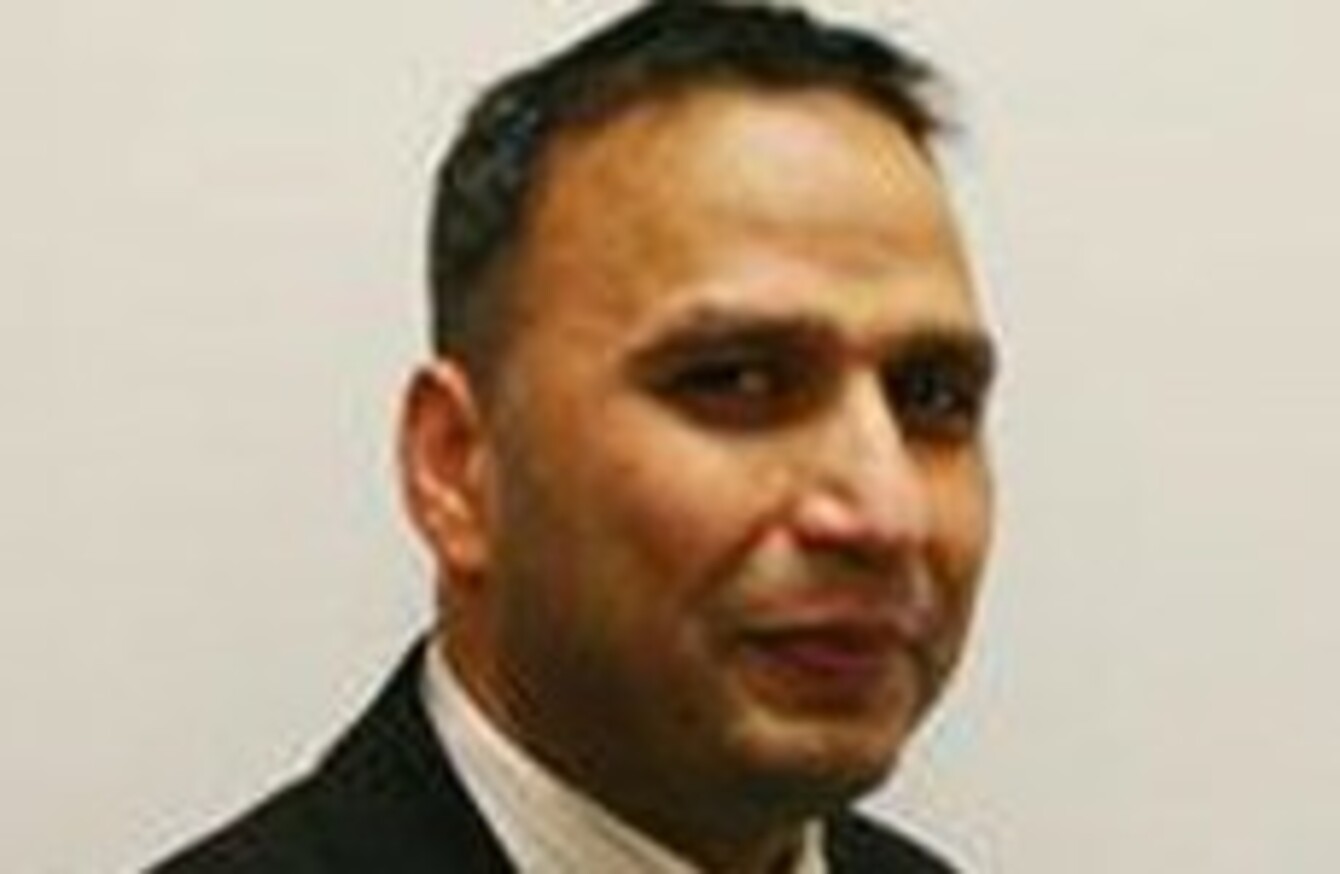 Labour councillor Shakil Ahmed who said he had no idea his son was even in Turkey.
Labour councillor Shakil Ahmed who said he had no idea his son was even in Turkey.
THE SON OF a British local councillor was among nine people detained by Turkish authorities for allegedly trying to cross the Syrian border, his father confirmed on.
The group were all members of the same family and included four children, among them a one-year-old, British police said.
Shakil Ahmed, a councillor for the opposition Labour party on Rochdale Borough Council, near Manchester in northwest England, said he was "shocked, worried and extremely upset" to hear his son had been arrested on the border.
"It's a total mystery to me why he's there, as I was under the impression he was on a work placement in Birmingham," Ahmed said in a statement.
"My son is a good Muslim and his loyalties belong to Britain, so I don't understand what he's doing there.
"If I thought for a second that he was in danger of being radicalised, I would have reported him to the authorities," he added.
A student pursuing a degree in politics and sociology at Manchester University, Ahmed's son was among five adults aged 21, 24, 47 and two aged 22, who were arrested in the Hatay region of southern Turkey.
With them were four children, aged one, three, eight and 11.
They all currently live in Rochdale and are expected to be returned to Britain from Turkey "in due course", a police spokesman said.
"What is obviously concerning is why a family were seemingly attempting to take very young and vulnerable children into a warzone," said Assistant Chief Constable Ian Wiggett of Greater Manchester Police.
"Such a volatile and dangerous environment is no place for them whatsoever."
An investigation is underway into why the group was travelling to Syria, but the police said there was no evidence of any imminent threat to Britain.
"I just want to speak to my son and get him home as soon as possible so I can find out what's going on," Ahmed said.
The arrests were announced by the Turkish army on Wednesday, but no further details were given.
Turkey has repeatedly faced criticism from its Western allies for not doing enough to halt the flow across Turkish territory of European nationals seeking to join Islamic State (IS) jihadists in Syria.
However it has made a number of arrests in recent months and insists it is doing all it can to control the border.
Nine British medical students of Sudanese origin went missing last month after travelling to Turkey with the apparent aim of crossing into Syria to join IS.
Ankara was sharply criticised over the failure to stop three British teenage girls who crossed the Turkey-Syria border to join IS in February.
But in late March it deported back to Britain a young woman and three male teenagers suspected of trying to travel to Syria.
- © AFP 2015.