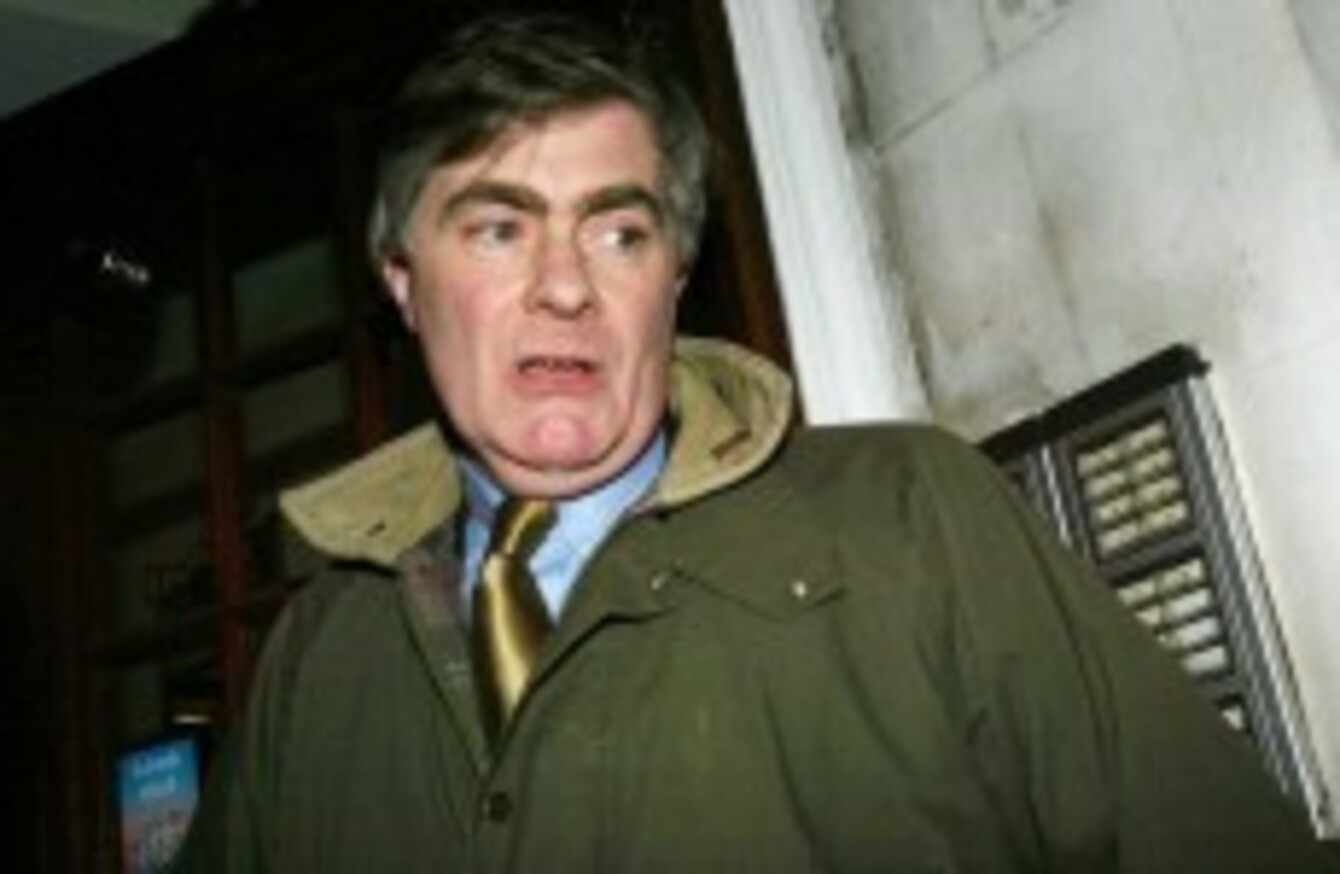 Patrick Mercer
Image: Johnny Green/PA Wire/Press Association Images
Patrick Mercer
Image: Johnny Green/PA Wire/Press Association Images
THE BRITISH GOVERNMENT has today vowed to create a new law to regulate lobbying, after four politicians were filmed by undercover reporters offering to push lobbyists' agendas in parliament in exchange for cash.
A bill to introduce a statutory register of lobbyists will be brought to parliament before lawmakers break for their summer recess on July 18, Prime Minister David Cameron's office said.
Any organisations that are paid to attempt to influence political decisions will be required to put their names on the register, along with a list of their clients.
The announcement comes after a member of the House of Commons, the lower house of parliament, resigned from Cameron's Conservative party on Friday over a lobbying scandal, while on Sunday a member of the unelected upper chamber, the House of Lords, quit his party and two others were suspended.
Secret filming
Conservative MP Patrick Mercer had been secretly filmed by reporters from the Daily Telegraph posing as lobbyists representing business interests in Fiji, agreeing to ask favourable questions in parliament if they paid him thousands of pounds.
In a separate investigation by The Sunday Times, the three peers — suspended Labour lords Jack Cunningham and Brian Mackenzie, and John Laird of the Ulster Unionist Party — were filmed offering to do parliamentary work for a fake solar energy company.
The four lawmakers deny any wrongdoing. The House of Lords' standards commissioner on Monday began investigating the three peers.
Deputy Prime Minister Nick Clegg, who leads Cameron's junior coalition partners, the centrist Liberal Democrats, said the government was determined to address "the murkier side of politics".
"Our political system has long been crying out for head-to-toe reform," Clegg wrote in the Daily Telegraph newspaper.
Cameron came to power in 2010 warning that lobbying was "the next big scandal waiting to happen" in British politics.
The coalition government promised that it would create a register of lobbyists to make the system more transparent.
Three years later they have yet to do so, but the latest scandal has put pressure on the coalition over the issue.
Clegg said that the "overwhelming majority of lobbying activity is legitimate", but that stricter rules were needed to prevent abuse.
#Open journalism No news is bad news Support The Journal

Your contributions will help us continue to deliver the stories that are important to you

Support us now
Lawmakers are currently allowed to work as consultants for companies
Under current rules, British lawmakers are allowed to work as consultants for companies but they are forbidden from acting as "paid advocates" — taking payment for asking questions in parliament, introducing a bill, or urging other lawmakers to do so.
Clegg said the government would also push ahead with plans to give voters the power to remove MPs who break the law or seriously breach Commons rules.
The lobbying row follows a major scandal over lawmakers' abuse of parliamentary expenses, which saw several politicians jailed for fraud after the Telegraph published details of their claims in 2009.
The scandal forced an overhaul of the parliamentary expenses system.