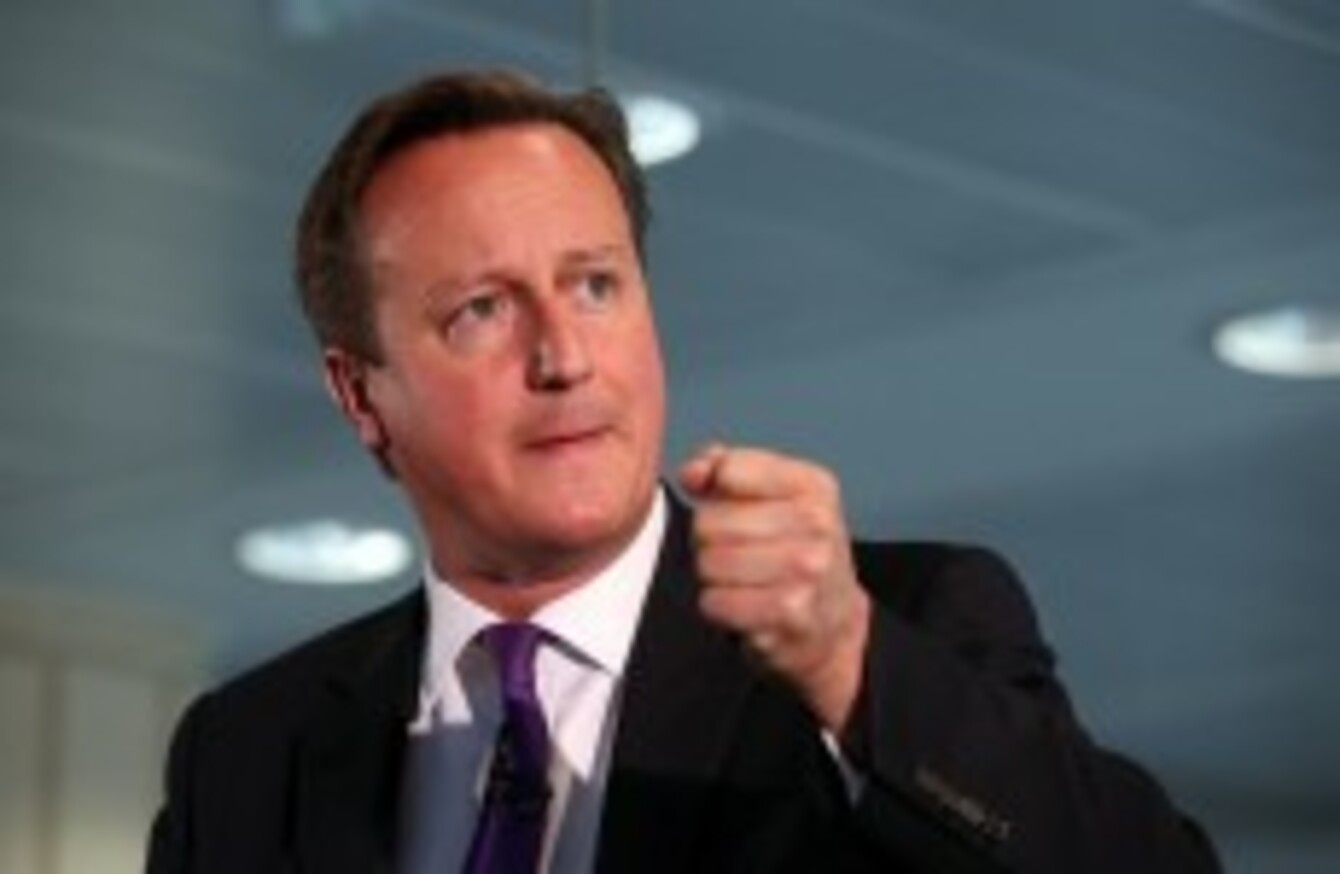 Image: Andrew Milligan/PA
Image: Andrew Milligan/PA
THE BRITISH PARLIAMENT will hold an extraordinary session on Friday to debate and vote on joining in US-led air strikes against the Islamic State group in Iraq, Prime Minister David Cameron said today.
Speaking after talks with Iraqi Prime Minister Haidar Al-Abadi in New York, Cameron said he was "confident" that members of the House of Commons would authorise Britain to join a coalition conducting air strikes in Iraq.
"There is a direct threat to Britain. There is now a comprehensive strategy in place to defeat them," he told Sky News from the UN General Assembly.
"What we are doing is legal, it is right, it does not involve British combat troops on the ground but as ever with our country when we are threatened in this way we should not turn away from what needs to be done."
Moments earlier, Cameron had announced the debate on his official Twitter account:
Cameron will open the discussion on what Downing Street said would be a "substantive motion" in the Commons, and it will be followed by a vote.
The leaders of the other main parties have indicated that they would be willing to support military action in Iraq.
"ISIL is a threat that can't be ignored," opposition Labour leader Ed Miliband told the BBC earlier, using one of several names for IS.
He added: "If a proposition comes forward for military action by the United Kingdom, obviously we are open to it and will look at it."
Deputy Prime Minister Nick Clegg, whose Liberal Democrats share power in Cameron's Conservative-led coalition government, also offered his support.
"There are many people across the country who see what this mediaeval murderous organisation does, slaughtering people regardless of their ethnicity or their religion, an organisation which is actively plotting to do us harm in this country," Clegg said.
"I think most people across the country want the British government to play our part in ridding the world of this vile threat."
Cameron made clear however that the debate was confined to air strikes against IS militant bases in Iraq, not in Syria.
Air strikes in Syria are likely to encounter far more opposition, after members of the House of Commons last year voted down Cameron's request for military action there to help rebels fighting President Bashar al-Assad.
Britain is already providing machine guns and ammunition to Kurdish forces fighting IS jihadists in Iraq.
Six British Tornado jets and a refuelling tanker based in Cyprus have also been carrying out surveillance missions over northern Iraq in recent weeks.
- © AFP 2014.