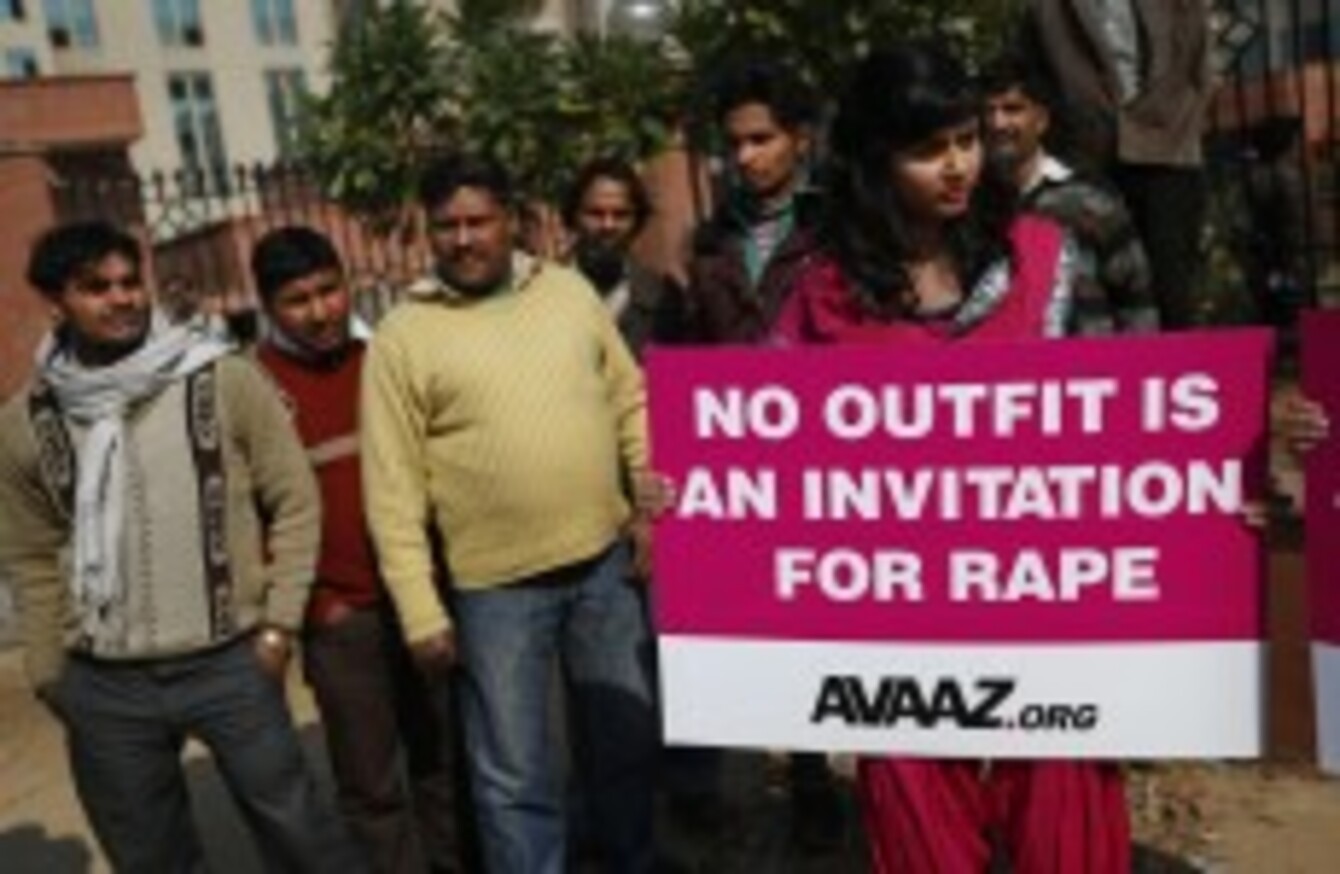 Image: Saurabh Das/AP/Press Association Images
Image: Saurabh Das/AP/Press Association Images
A WOMAN IN her early-30s was treated in hospital today for injuries received after she jumped from the balcony of a hotel in Agra, India.
The British tourist was trying to escape a man she believed was going to sexually assault her, according to local media reports.
It is understood she injured her legs in the fall.
The owner of the hotel has been arrested. According to BBC, the victim told police she asked for a 4am wake-up call but when the owner came to the door, he offered her a massage.
When he refused to leave, she locked the door and jumped from the balcony.
The incident comes as the Indian parliament debate a proposed new law which would introduce the death penalty for convicted rapists. It also coincides with a court appearance of six men suspected of the gang-rape of a Swiss tourist last Friday.
As reports of sexual attacks on women and young girls increase and in light of the "serious sexual attack" in Madyha Pradesh on 16 March, the UK's foreign office has amended its travel advice for those visiting India. It states that women should "use caution" even when travelling in groups.
"Recent sexual attacks against female visitors in tourist areas and cities show that foreign women are also at risk," it now reads.
British women have been targeted in Goa, Delhi, Bangalore and Rajasthan recently, while others have often received "unwanted attention" in the form of verbal and physical harassment. The Foreign Office has urged women to respect local dress codes and customs, avoid isolated areas and avoid using public transport when alone or at night.
"If you have to use a taxi get them from hotel taxi ranks and use pre-paid taxis at airports. Try to avoid hailing taxis on the street."