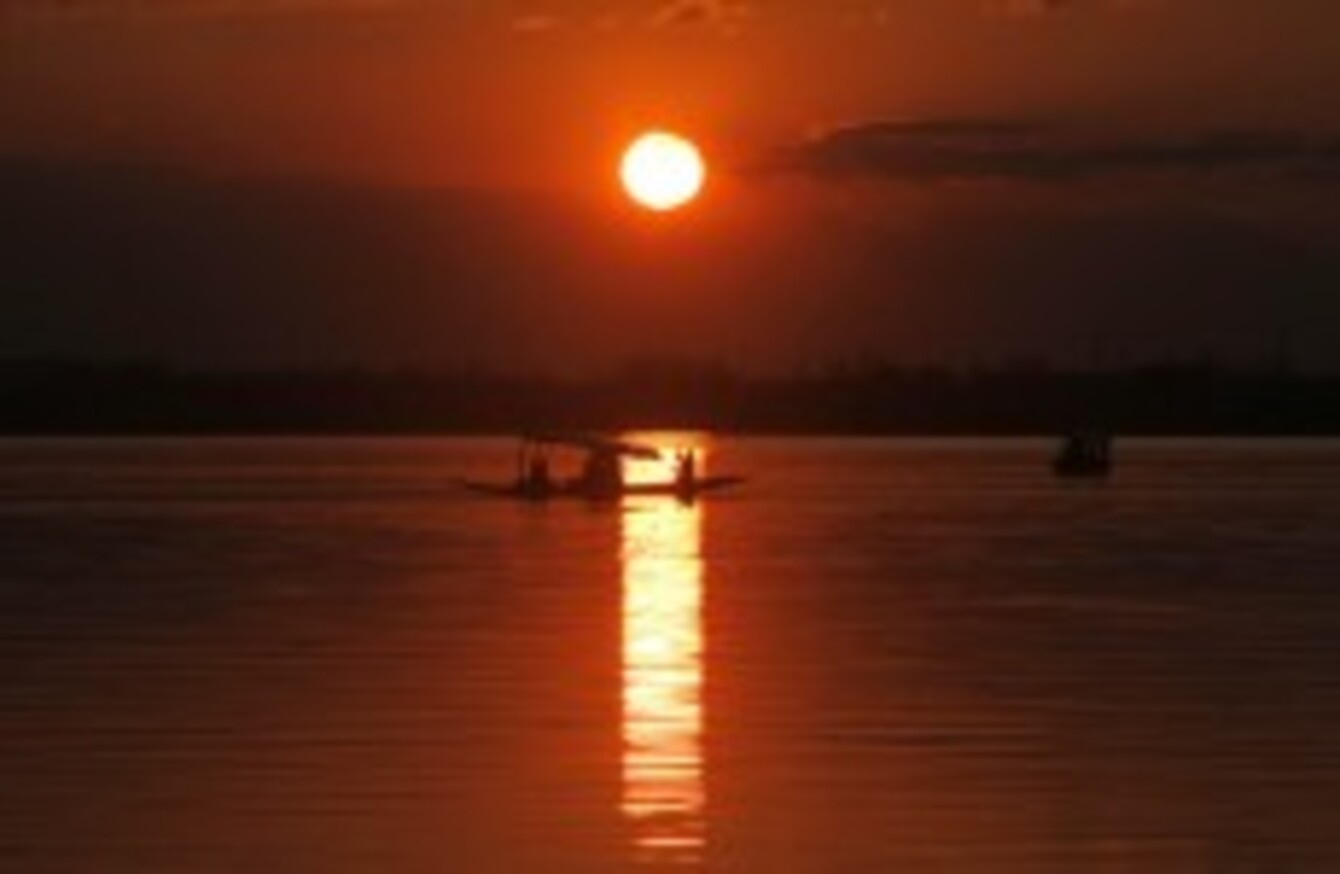 File photo of Dal Lake.
Image: Mukhtar Khan/AP/Press Association Images
File photo of Dal Lake.
Image: Mukhtar Khan/AP/Press Association Images
A YOUNG BRITISH woman holidaying in Indian Kashmir was found dead in a pool of blood on a houseboat Saturday, police said after arresting a Dutch man on suspicion of her murder.
The 43-year-old Dutch national was taken into custody as he tried to flee the scenic Kashmir valley in the foothills of the Himalayas, police superintendent Tahir Sajjad told AFP.
"We walked into a pool of blood in her room," Sajjad said. "We found a sharp-edged knife close to her body. The young lady had multiple stab wounds."
The attacker smashed the latch on the cabin door of the 24-year-old British tourist who had been staying in the houseboat on the picturesque Dal Lake in the Indian Kashmir city of Srinagar for two months, police said.
Officers were investigating whether the victim was sexually assaulted, in what is the latest in a string of attacks on tourists travelling in India.
"We can confirm the Jammu and Kashmir police have the body of a British woman. We have contacted the next-of-kin and we are providing consular assistance to the family," a British High Commission (embassy) spokeswoman told AFP in New Delhi.
"At this moment, we cannot reveal the identity of the woman," she said.
Police said they had arrested the suspect near a highway some 75 kilometers (45 miles) from Srinagar and identified him as 43-year-old Richard De-Wit.
"The suspect has been taken into custody on suspicion of murder and we are questioning him," Sajjad said.
De-Wit had been staying in the same houseboat, named "New Beauty", as the victim and he had arrived two days earlier, police said.
He had allegedly fled in a small boat which capsized as he was trying to reach the shore, forcing him to swim. The suspect was carrying only his passport when he was arrested, police said.
"We flashed an alert for his arrest," Kashmir Inspector General of Police Abdul Ghani Mir said.
Last month, a 39-year-old Swiss cyclist was allegedly gang-raped and robbed by six men in the central Indian state of Madhya Pradesh.
Also last month, a British woman dental hygienist suffered leg injuries when she jumped from a hotel balcony in the northern tourist city of Agra, fearing a sexual assault by hotel employees.
The safety of women in India has been in the spotlight since the December fatal gang-rape of a 23-year-old physiotherapy student on a bus in Delhi, which sparked nationwide outrage.
Every year, thousands of tourists visit Kashmir, known as the "Switzerland of the East" for its snow-capped mountains, lakes and breathtaking landscapes, many of them staying on numerous brightly painted houseboats dotting Dal Lake.
The Kashmir houseboat owner was shocked by the British tourist's killing.
"She was very dear to me, she was just like my daughter," a weeping Hafeeza, who goes by one name, told India's NDTV.