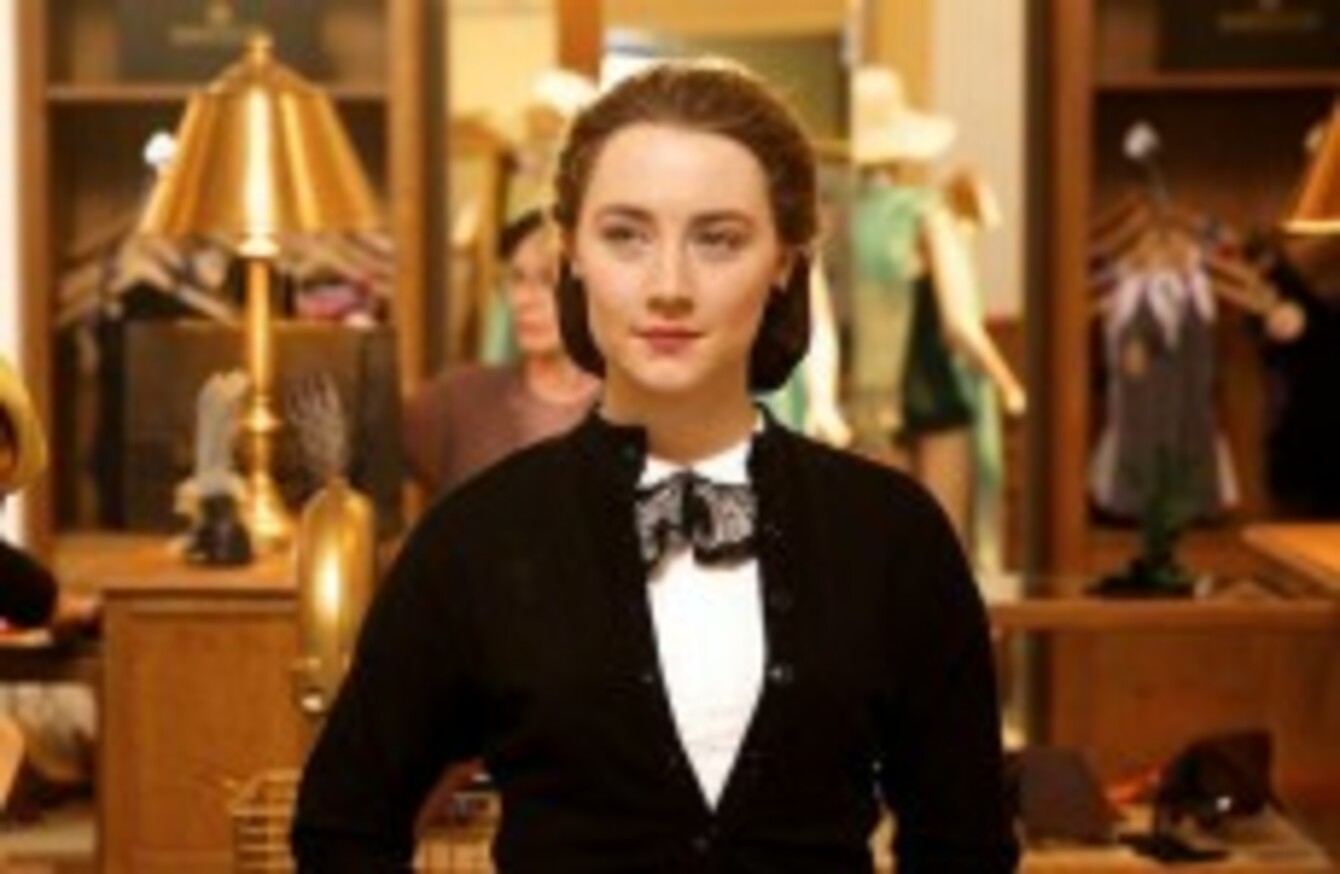 THE FILM ADAPTATION of Colm Tóibín's novel Brooklyn proved a hit at the Irish and UK box offices, raking in over €1.4 million.
The film, which has been tipped to be a contender at next year's Oscars, stars Saoirse Ronan, Domhnall Gleeson, Emory Cohen, Jim Broadbent and Julie Walters and was adapted by novelist Nick Hornby.
It follows a young girl who moves from small town Ireland to Brooklyn, New York where, unlike home, she has the opportunity for work and for a future and love.
The film took £1,041,278 (Over €1.4 million) at the UK and Ireland combined, meaning it is the highest opener and third-highest grossing film for this past weekend.
Its sterling take is one of the largest for an Irish film ever and it opened on more screens – 87 – than any Irish film ever besides last year's monster hit Mrs Brown's Boys D'Movie.
Following its world premiere at the Sundance Film Festival in January, and having since played at the Toronto International Film Festival, the film has been nominated for five Moët British Independent Film Awards including Best Actress, Best Screenplay, Best Supporting Actress, Best Supporting Actor and Outstanding Achievement in Craft for casting.
The film also opened on five screens in the US last Wednesday and has taken in $237,000.