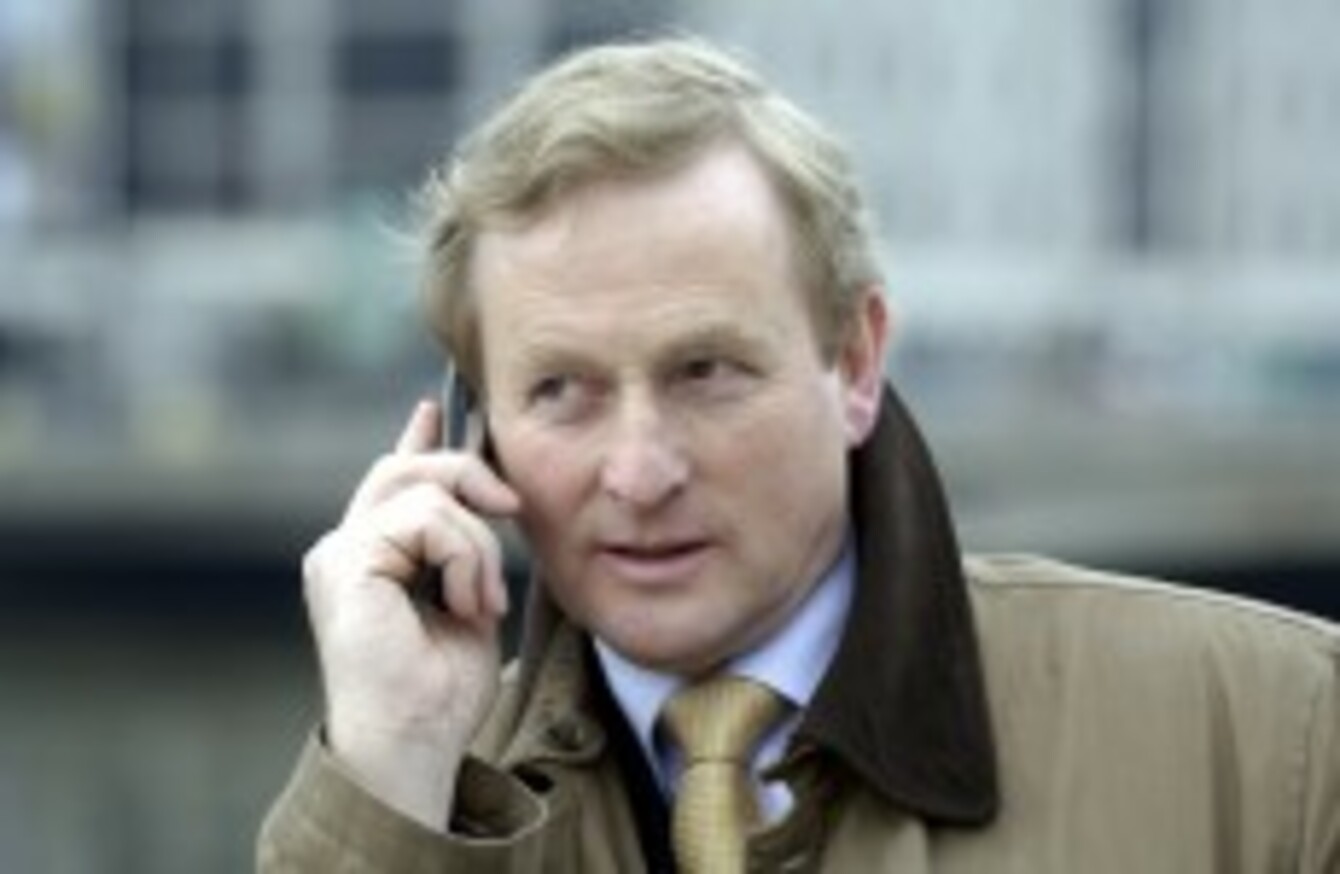 Image: Graham Hughes/Photocall Ireland!
Image: Graham Hughes/Photocall Ireland!
Updated at 9.34pm
IT HAS EMERGED this evening that the Taoiseach has decided to intervene in the Garth Brooks debacle.
TheJournal.ie has learned that Enda Kenny has asked the Chief Executive of the Labour Relations Commission, Kieran Mulvey to arrange a meeting between City Manager Owen Keegan and Lord Mayor Christy Burke.
This development follows the release of an email from Garth Brooks to Peter Aiken, in which the singer asks if there's any chance the 'powers that be' in Ireland can work together, and that his five scheduled concerts in Croke Park can still go ahead as planned.
A government spokesperson could not confirm the Taoiseach's intervention this evening but did say that the government is "interested in there being a positive outcome to the Garth Brooks concert issue".
Hope
In his email to the promoter Brooks says that if there is "any chance that the five planned concerts can be salvaged and nobody is being let down then we can proceed as planned until the refunds begin".
A spokesperson for Aiken Promotions said the email was received today.
It appears to give a chink of light to hopeful fans — Brooks essentially says that if a solution can be found before the ship carrying his gear gets to Europe, then all five gigs could still go ahead.
Notably, it makes no mention of the singer considering playing less than five concerts…
The full wording of the email:
I was informed yesterday that the shows are cancelled and the refunds will begin on Monday.I cannot tell you how badly my heart is breaking right now.I hope you understand that to play for 400,000 people would be a dream, but to tell 160,000 of those people that they are not welcome would be a nightmare,To do what the city manager suggests (play three shows and not all five) means I agree that is how people should be treated and I just can't agree to that.Our guys are still en route and if there is a chance that the five planned concerts can be salvaged and nobody is being let down then we can proceed as planned until the refunds begin.

If you tell me, "Garth, thanks but it is over." I will cease my efforts and bring our people and gear back to the States.

If you think for any reason the 'powers that be' in Ireland can fix this, then I will faithfully go to the last second.

Please let me know how to proceed.

All my gratitude, respect, and love to you and Ireland, g.
Brooks' email was released to Irish media outlets by a PR firm employed by Aiken this afternoon with this note:
Attached is a letter which Peter Aiken has received from Garth Brooks. Peter asked Garth's permission to forward this on.
Taoseach's intervention
Aiken announced yesterday that the five concerts were being called off following talks with Brooks, in light of last week's controversial decision by city manager Owen Keegan.
There's been widespread criticism of the way the situation has been handled in the wake of last week's move by the Council, with Taoiseach Enda Kenny earlier describing yesterday's news as "a shock to the system… and the reputation of the country".
He indicated that the Government would be unwilling to bring in emergency legislation to solve the immediate problem, telling Fianna Fáil leader Micheál Martin:
If the Government decided to intervene with emergency legislation it would be criticised of overruling the rights of the residents – who have rights – and of overruling the decision of Dublin City Council.
However it appears he was not unwilling to intervene in some other way.
Fianna Fáil have proposed a Bill which would introduce an appeals mechanism to the concert planning process, allowing decisions made by councils to be challenged on economic and tourism grounds.
Speaking earlier, the party's tourism spokesperson Timmy Dooley said he was hopeful the Bill could offer a solution to the impasse while the singer's equipment is still at sea.
According to US media reports, a ship with 18 containers worth of gear left the States last week, and the equipment is due in Dublin this Saturday.
It's generally the case that deep-water vessels crossing from the US have their cargo broken up at one of the larger European ports, like Le Harve or Rotterdam, before being transported to their final destinations.
- With additional reporting by Michelle Hennessy and Hugh O'Connell.