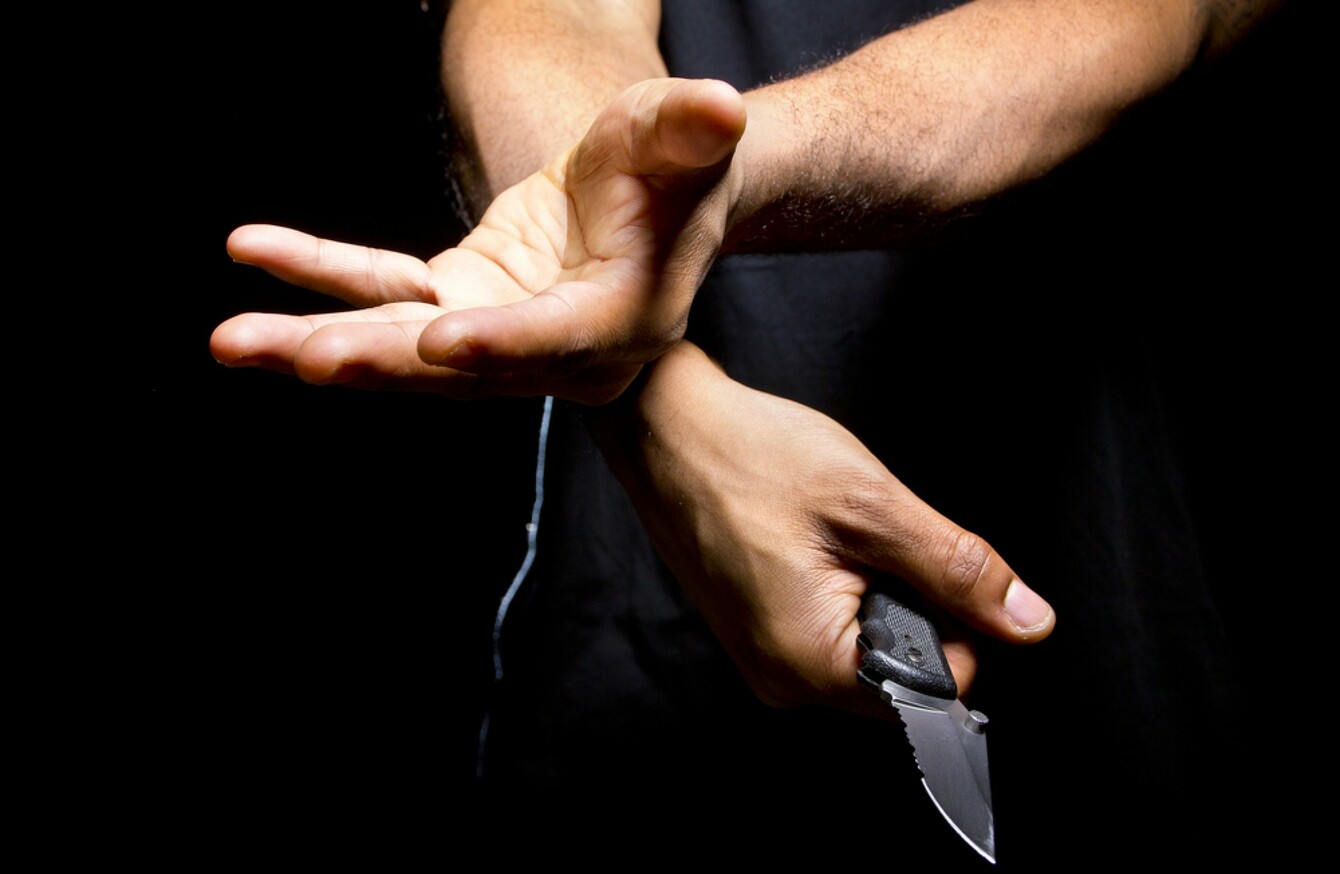 Image: Shutterstock/Rommel Canlas
Image: Shutterstock/Rommel Canlas
A GARDA HAS praised the maturity of a 14-year-old boy who kept his younger brother calm as they were robbed at knife-point on the way to sports practice.
The mugger Derek McCann (35) will be sentenced early next year for the "cowardly" robbery.
The children handed over their phones and €6 each but McCann showed "a modicum of decency" and returned the money before telling them:
Not a word about this to anyone.
Guilty plea
McCann, of Walkinstown Park, Walkinstown, Dublin pleaded guilty to robbing the children's phones at a location in Dublin city on September 29, 2014. He has 31 previous convictions for offences including robbery, burglary, assault and possession of a firearm.
Garda Jaime Cullen told Dublin Circuit Criminal Court that he had kept in touch with the boys since the incident and although both had been in fear, especially when they saw the knife, they have relaxed over time.
Fears it would have been more serious
The boys cannot be identified as they are minors. In his victim impact report, the 12-year-old boy said he feared if his older brother had not been there to calm him down the incident could have been more serious.
Defence counsel Vincent Heneghan BL, said McCann, who has drug and alcohol misuse issues, was ashamed of himself and wished to apologise for the "cowardly" incident.
Judge Patricia Ryan adjourned sentencing until 26 February for the preparation of a probation report.
Followed the boys
Garda Cullen told Ronan Kennedy BL, prosecuting, that the children were on their way to sports practice when the older brother noticed McCann following them.
The older boy took his phone out to text his mother to say they had safely arrived when McCann stood in front of them blocking their path. He attempted to grab the boy's phone and the younger boy tried to stop him.
The older boy told his brother to allow the man take his phone and to hand over his own as well.
He noticed McCann had a knife in his right hand as he asked them for money. Both boys handed over €6 each they had for sports practice. McCann heard the jingling of keys from the older boy's pocket and the child took them out to show him.
McCann asked the child where he lived and the boy made up an address. McCann dropped the keys and demanded more money. The younger boy began to cry.
A passer-by came close at that point and McCann put his arm around the older boy's shoulder. This alarmed the child as he could no longer see the knife but he urged his younger brother to stay calm.
'Not a word about this to anyone'
McCann also told the younger boy to be calm. He then decided to give the boys back their money and told them to go home. He threw the older boy's glasses on the ground and told them: "Not a word about this to anyone."
Adults in the area assisted the boys and gardaí were alerted. McCann was later arrested and the phones recovered.
In their victim impact reports the boys said they had been scared during the incident and feared it might happen again. Their parents were protective of them afterwards and they were limited in where they could go.
Garda Cullen agreed with Heneghan that the offence had been "particularly cowardly" and that a lot of respect was due to the older boy who showed a great deal of maturity.
He agreed that McCann had been intoxicated at the time and showed a "modicum of decency" by returning the boys' money.
Heneghan said his client had a troubled past with drug and alcohol misuse but was now at a stage in his life when he wants to stop and get back to his own children. He said he was making efforts in this regard and wanted to better himself.