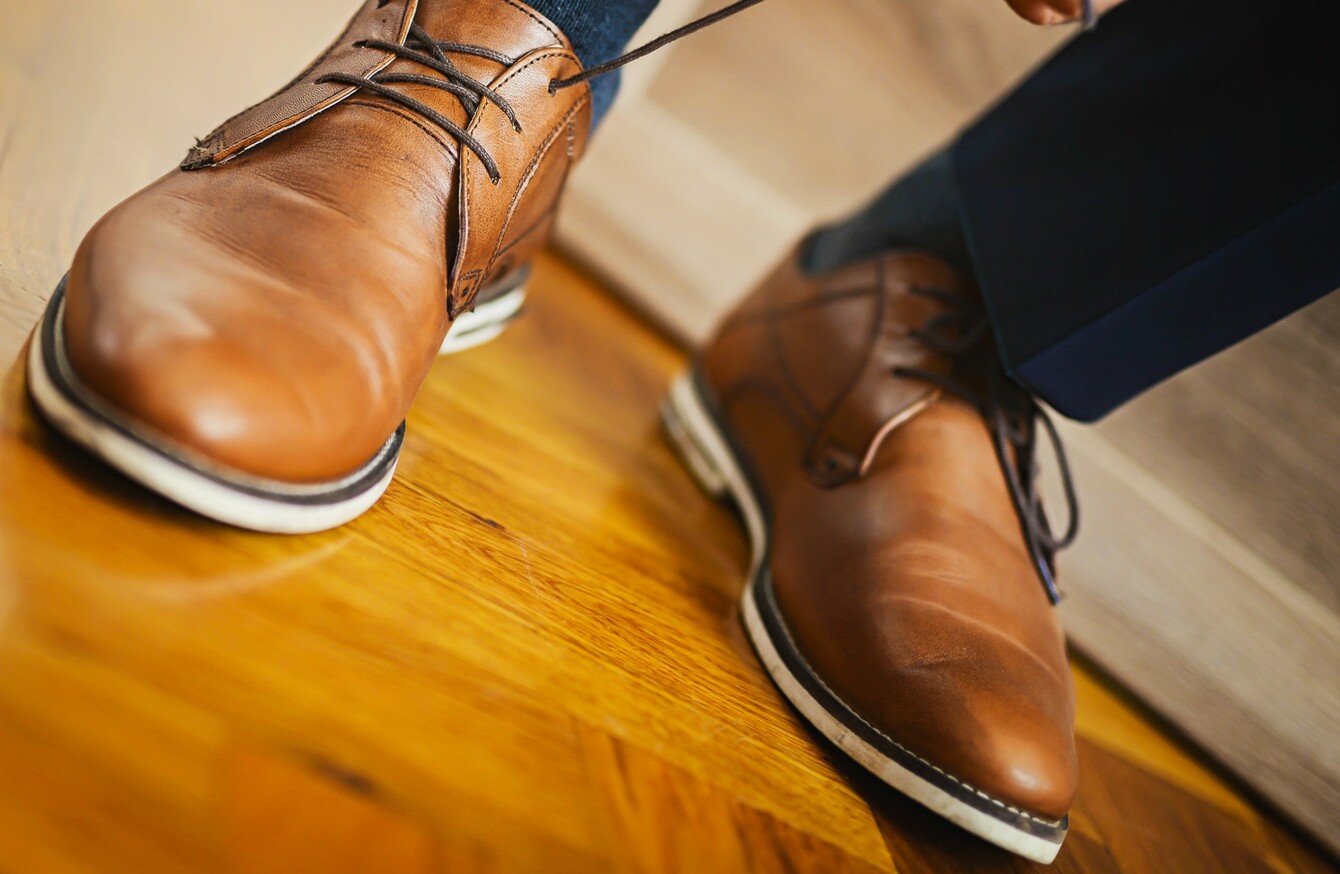 Image: Shutterstock/Dusan Petkovic
Image: Shutterstock/Dusan Petkovic
JOBSEEKERS LOOKING FOR work in some of the world's top financial institutions could be overlooked if they decide to wear brown shoes to their interview.
Senior managers believe wearing brown shoes with a suit is unacceptable, according to a UK government-commissioned report by the Social Mobility Commission.
The reasons for disliking brown shoes? The lack of "polish", apparently.
The report states that those in corporate finance have an inherent dislike for brown shoes with suits, both in the UK and in continental Europe.
"Loud" ties and ill-fitting suits also fall foul of "opaque" codes of conduct, said the report.
Corporate finance
"Some bankers in corporate finance may 'get away' with wearing brown shoes perhaps, for example, if they are sufficiently senior," it stated.
Managers are also placing as much importance on dress and speech as their skills and qualifications.
While it stated that addressing the issue of dress codes may seem "superficial" it can have an impact on whether individuals are hired or not.
Some firms only hire those who "fit in", it said.
The report quotes that applicants from a "non-privileged background" often "don't have a haircut… their suit's always too big… they don't know which tie to wear".
It adds that individuals from non-privileged backgrounds may not have access to relevant networks which can provide prior instruction in these requirements ahead of interviews, which places them at a relative disadvantage.
The report quoted one candidate, from a "non-privileged background" describing the feedback he received after an interview.
He said you're clearly quite sharp, but… you're not quite the fit for [this bank]… you're not polished enough… he looked at me and said, 'see that tie you're wearing? It's too loud. Like you can't wear that tie with the suit that you're wearing'.
What kind of industry is this where I can be told that I'm a good candidate, I'm sharp, but I'm not polished enough?
Alan Milburn, chair of the Social Mobility Commission, said it was "shocking" some investment bank managers still judge candidates on whether they wear brown shoes with a suit, rather on than their skills and potential.