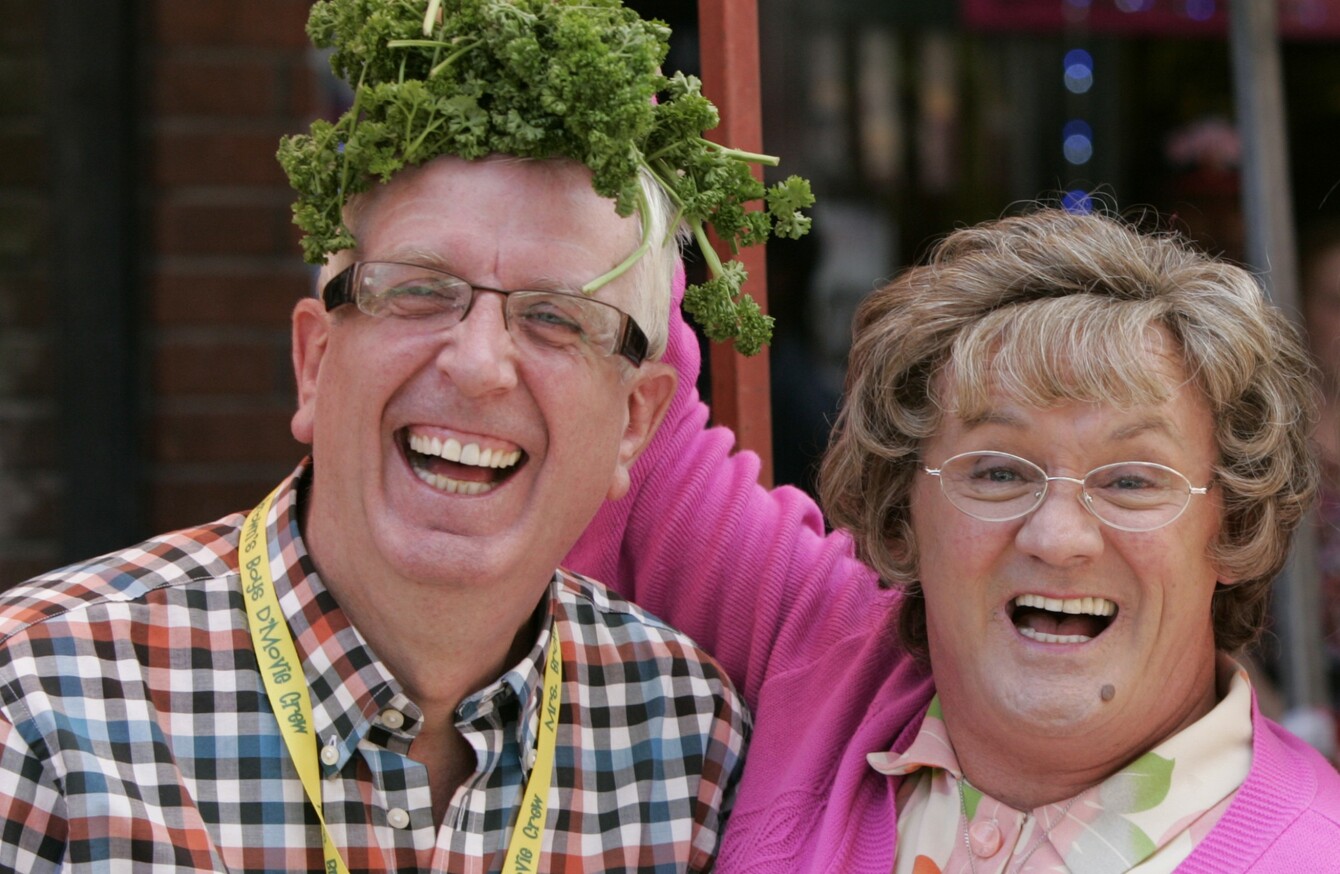 Rory Cowan (l) has announced he is leaving Mrs Brown's Boys
Image: Mark Stedman/Rollingnnews.ie
Rory Cowan (l) has announced he is leaving Mrs Brown's Boys
Image: Mark Stedman/Rollingnnews.ie
ACTOR RORY COWAN said he made the decision to leave the cast of Mrs Brown's Boys because he was tired and fed up with the work.
Cowan played one Mrs Brown's sons in Brendan O'Carroll's hit show.
Speaking to RTÉ's Ray D'Arcy show, he said that the show has "gone so big, the challenges are gone now" and that touring with the show had "gone into a rut" for him.
Cowan said that touring had been tough and he had begun to think "the joy is being sucked out for [him] and [he] doesn't like this life on the road".
He said that he had no issue at all with O'Carroll and told D'Arcy how he'd broken the news: "I told him on this leg of the tour and I was just thinking I really don't want to be here and on the second night in Cardiff I said to him 'Brendan I'd like to leave, how much notice will you need?'
"He said 'you can leave at the end of the week if you like' and I said that's grand but then got back on to me and said 'no this is impossible.
Brendan knows me so well. He must have known I was unhappy there anyway. He never asked why I was leaving. I never told him why I was leaving and I just said I would like to leave. He said okay and that was it.
After his last performance at the weekend, he said he "hugged a couple of the cast" and put what he was taking with him in a plastic bag and went back to his hotel.
The multi-award winning show has proven popular across the world, and has expanded further with O'Carroll recently getting his own chat show in the character of Mrs Brown on RTÉ and the BBC.
Brendan O'Carroll's unstoppable sitcom collected the award for Best Comedy in a category including The Big Bang Theory and Orange Is The New Black.
It's the BBC show's fourth victory in the category in five years.
It was also named the best British sitcom of the 21st century last year, and was the most watched TV show over Christmas in Ireland with their Christmas special.