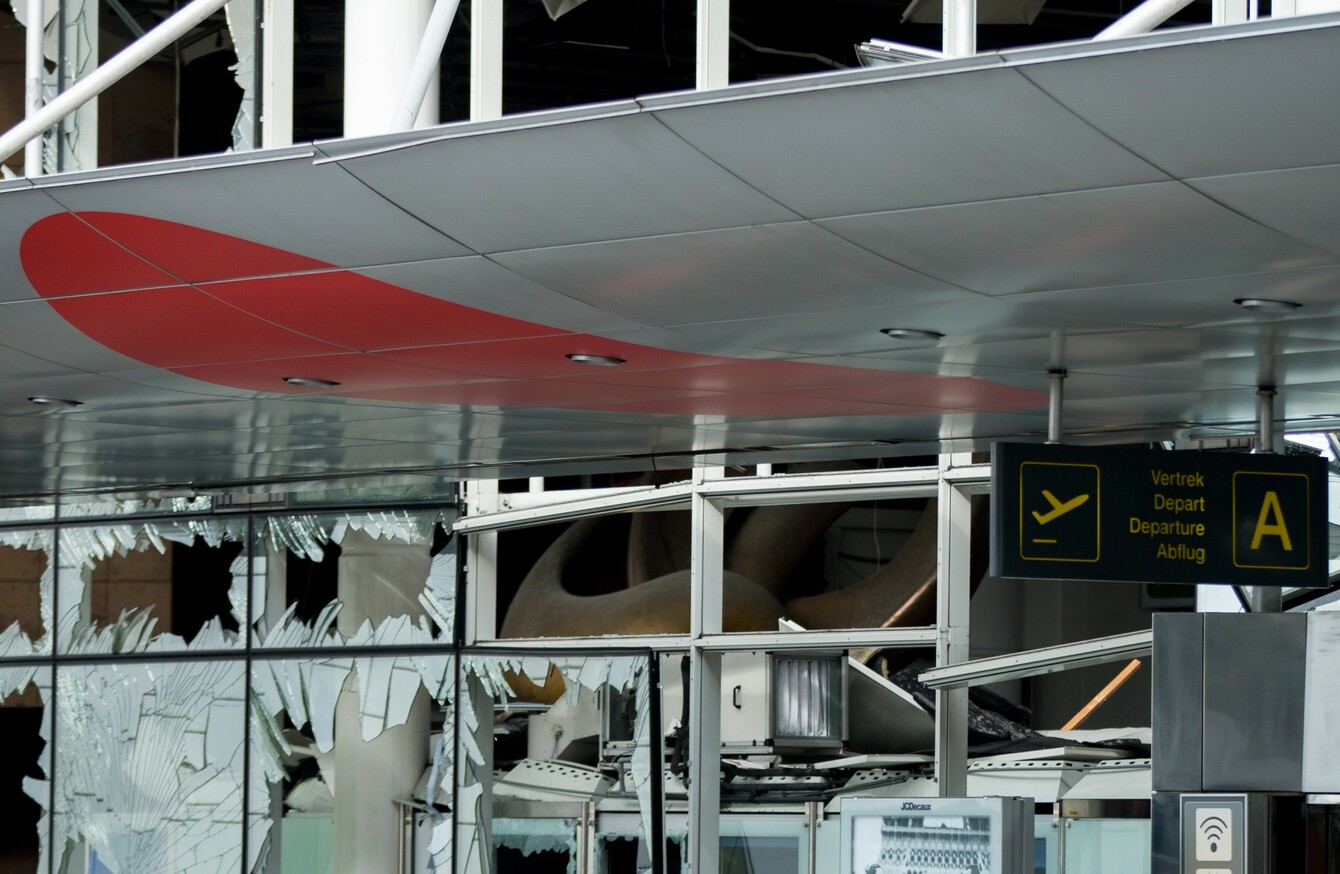 Image: AP/Press Association Images
Image: AP/Press Association Images
Updated 4.28pm
THE REOPENING OF Brussels Airport has been delayed after airport police issued a strike because of what they say are security concerns.
A statement on the airport's website had said earlier that it was ready to reopen but had not given a formal restart date.
That is now even more uncertain after the SLFP police union said that they have not been given sufficient safety guarantees.
The airport has been closed since two men are believed to have blown themselves up in the check-in hall of the airport on 22 March, killing 14 people and injuring 81 others.
The union says it needs a safety plan to be put in place before staff return to work at the reopened airport. A letter from staff detailed a list of safety concerns.
The setback comes after Zaventem Airport said it was ready to resume flights and partially reopen its building.
On its website, it said that it received the go-ahead from the fire services and the Belgian Civil Aviation Authority for a partial restart of passenger flights.
It advised people to contact their airline for specific flight information.
In a statement, it said:
The last few days, Brussels Airport Company, public fire services, the BCAA, Federal Police and Defence have thoroughly been evaluating the large scale trial run of Tuesday. Brussels Airport Company has been actively handling the action items of this evaluation for which last night the public fire services and BCAA gave their approval for a restart.
The airport is thus technically ready for a restart of passenger flights in the temporary infrastructure foreseen for check-in. In the past few days a provisional infrastructure that would allow the airport to receive 800 departing passengers per hour, or 2.5 million departing passengers a year was erected. That's about 20% of the normal capacity at Brussels Airport.
On the other hand, arriving passengers will go through the usual baggage reclaim and arrivals in the terminal. This zone was only slightly damaged and has since been restored for use.
The final step for the restart is the formal political approval. In the meantime, it has been decided that there will be no passenger flights until Friday evening.
https://www.facebook.com/skynews/videos/1300357906645470/
A third man is being sought by police following the attack on the airport. A separate bombing in the Maalbeek Metro Station killed 20 and left 55 wounded.
- With reporting by Rónán Duffy