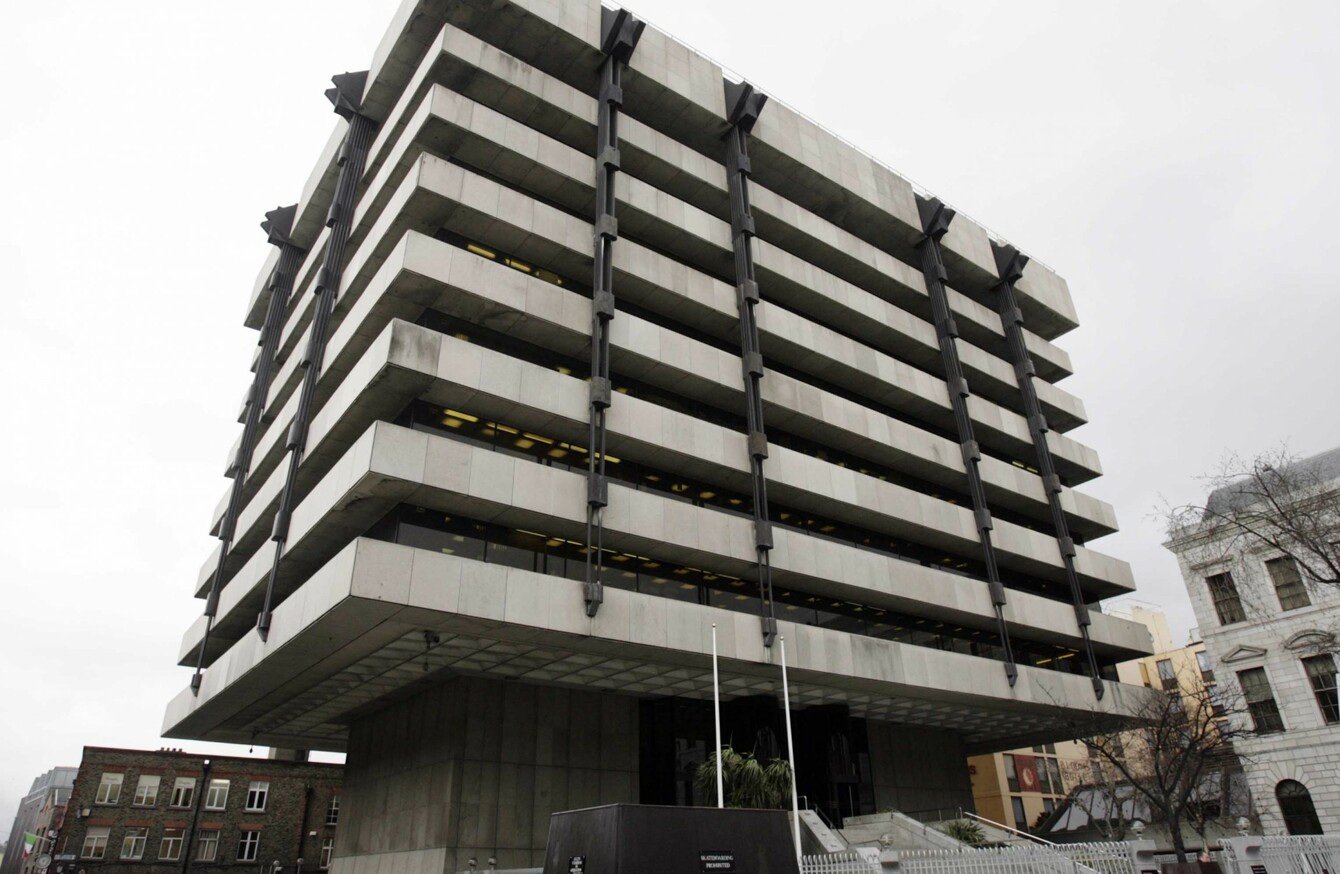 Image: RollingNews.ie
Image: RollingNews.ie
IN A SPEECH last month, Britain's transport minister John Hayes called for a wave building to replace brutalist architecture across the nation.
Hayes called the style, which was popular from the 50s to 70s, "aesthetically worthless" and a "cult of ugliness".
The post-war style is named after the French word "brut", in reference to the raw concrete that figured boldly in its designs. While it is strictly a movement of architecture, it has taken on more of a catch-all connotation for the functional, concrete-leaning architecture of the 1960s.
Having been popular in the UK, it influenced many of the most important buildings in Dublin.
But, should Dublin wage war on its icons? With plans already underway to modernise the ESB headquarters on Fitzwilliam Street, is time to modernise other buildings?
For Joseph Little, assistant head of the School of Architecture at DIT, it's not about the style of architecture – it's about individual building design and city planning.
"There's a difference between Brutalist buildings and brutal buildings – ones that are harsh and unappealing.
"Busaras is a superb example of architecture. It belongs to early modern architecture and because we weren't in World War II, Michael Scott was able to create something special.
"If people don't like it, that's fine – that's your palette. But many architects like it. It has a lot of different materials and details at every different scale."
Hayes says that the commonly thought of examples of brutalism in Dublin – Central Bank, the ESB headquarters on Fitzwilliam Street – are more inspired by the style than true examples of it abut says other examples are less successful.
"I think Dublin Council is poor architecture. Especially if you compare it with Central Bank, which is a pompous, self-important building – a cathedral to finance in many ways.
"It's a very appropriate building – there's a very interesting connection between building and its use."
Hayes says that how Ireland has learned a lot from buildings which went up in the 60s and 70s about their relationship with their surroundings. Particularly from the ESB headquarters, which saw Georgian houses replaced by a concrete office building.
"The ESB is an interpretation of a Georgian streetscape and wasn't successful. We've learnt a lot more about integrating new buildings with the older buildings around it. There is a building on Dublin's quays, home to IBAT college – what it replaced was appalling but they stripped it down to the concrete frame and put a new skin on it. It's more in tune with its surroundings and a very successful building."
As for whether to go to "war" on our older buildings, Hayes says that's not really the issue.
"When these buildings were put up, there was probably the want for cheaper and quicker buildings. And that's what these buildings did. They were a very mechanistic response unsympathetic to the human condition.
"But it's important to look at energy, cultural engagement, safety and heritage on the streetscape rather than just architectural style."