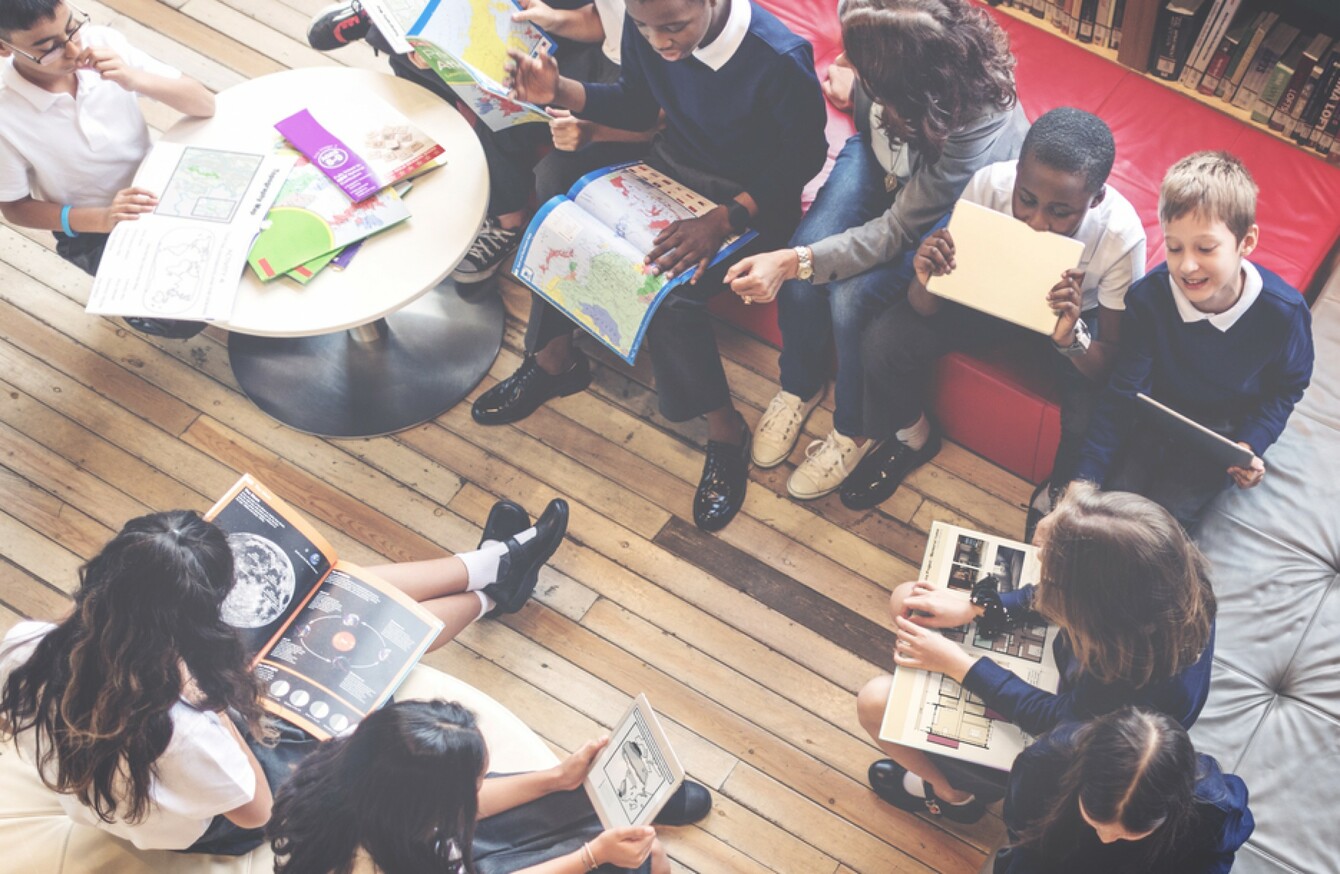 Image: Shutterstock/Rawpixel.com
Image: Shutterstock/Rawpixel.com
RICHARD BRUTON WILL unveil plans to accelerate the provision of multi-denominational schools in Ireland this morning.
According to the Minister of Education, a new method will streamline the process for a school to be transferred from a denominational, or religious, school into a multi-denominational one.
Instead of schools being shut down and then reopened under a new patron, Bruton has outlined a "live-transfer" approach, whereby existing staff will remain in place, where this is the wish of the parties involved.
In most cases, the new patron of the school will lease the building from the existing landowner.
Under the plans outlined today, the government intend to increase the number of multi-denominational and non-denominational schools to 400 by 2030.
Education and Training Boards Ireland, the body who will be responsible for implementing the changes, has welcomed the move, saying that the "changing face of Irish society should be reflected in the types of schools available to local communities".
"Lessons learned"
While a process under former Minister for Education Ruairí Quinn identified 28 areas where schools should be transferred through amalgamations and closures into multi-denominational schools, only ten of these have been delivered to date.
A statement from the department said that lessons been learned from this failure to convert these schools into multi-denominational ones.
These lessons included the downsides of amalgamation, closure and opening a new school as a model to be followed, given the legal complexities that can be involved.
Speaking on the Pat Kenny Show on Newstalk, Richard Bruton admitted that the current process is "too slow".
Under this new process, Education and Training Boards will identify towns or areas where there is likely to be significant demand from parents for greater diversity.
They will then discuss with existing landowners the possible transfer of existing schools into a new patronage to accommodate this demonstrated demand for diversity.
The individual Education and Training Board will then prepare a report for the Department of Education, outlining the levels of demand and the responses from existing patrons on how this could transfer could be accommodated. This will be made publicly available on the department's website.
Secondly, the implementation phase will involve the "live transfer", agreed by the local community, of a denominational school to a multi-denominational one.
Speaking to Pat Kenny, Bruton added that while the "patron had to be willing" for a transfer to occur, it may be the case that an unwilling patron would need to be "confronted" with the "reality of the choice of parents".
#Open journalism No news is bad news Support The Journal

Your contributions will help us continue to deliver the stories that are important to you

Support us now
Meeting demand
Minister Bruton believes that this step towards more diverse schools in Ireland is one that will be welcomed by parents.
He said in a statement: "Ireland has changed and continues to change. 96% of our primary schools are under religious patronage; only 66% of marriages last year were in religious ceremonies.
While this may not be a direct proxy for choice of schooling, it is clear that there are many more parents seeking multi-denominational education for their children than there are places in multi-denominational schools.
Education and Training Boards Ireland, who will be responsible for establishing the demand for switches to multi-denominational schools at local level, has said that Bruton's announcement was the State's attempt to "sensibly and rationally" address the issue in Ireland.
ETBI General Secretary Michael Moriarty said: "
I hope that, where demand for multi-denominational education is proven, the ETB and the diocese, or other current patron, can engage constructively to provide and reflect more diversity in school patronage which will provide for the needs of 21st Century Ireland.
Educate Together, who act as patron for a number of multi-denominational schools in Ireland, fear that Bruton's proposals contain "no robust process" to determine the wishes of parents in this matter.
Its CEO Paul Rowe said: "There appears to be no robust process whereby the wishes of parents define the choice of school.
"The wishes of parents must be central to any new approach to addressing the need for change – their wishes cannot be ignored or sidelined."