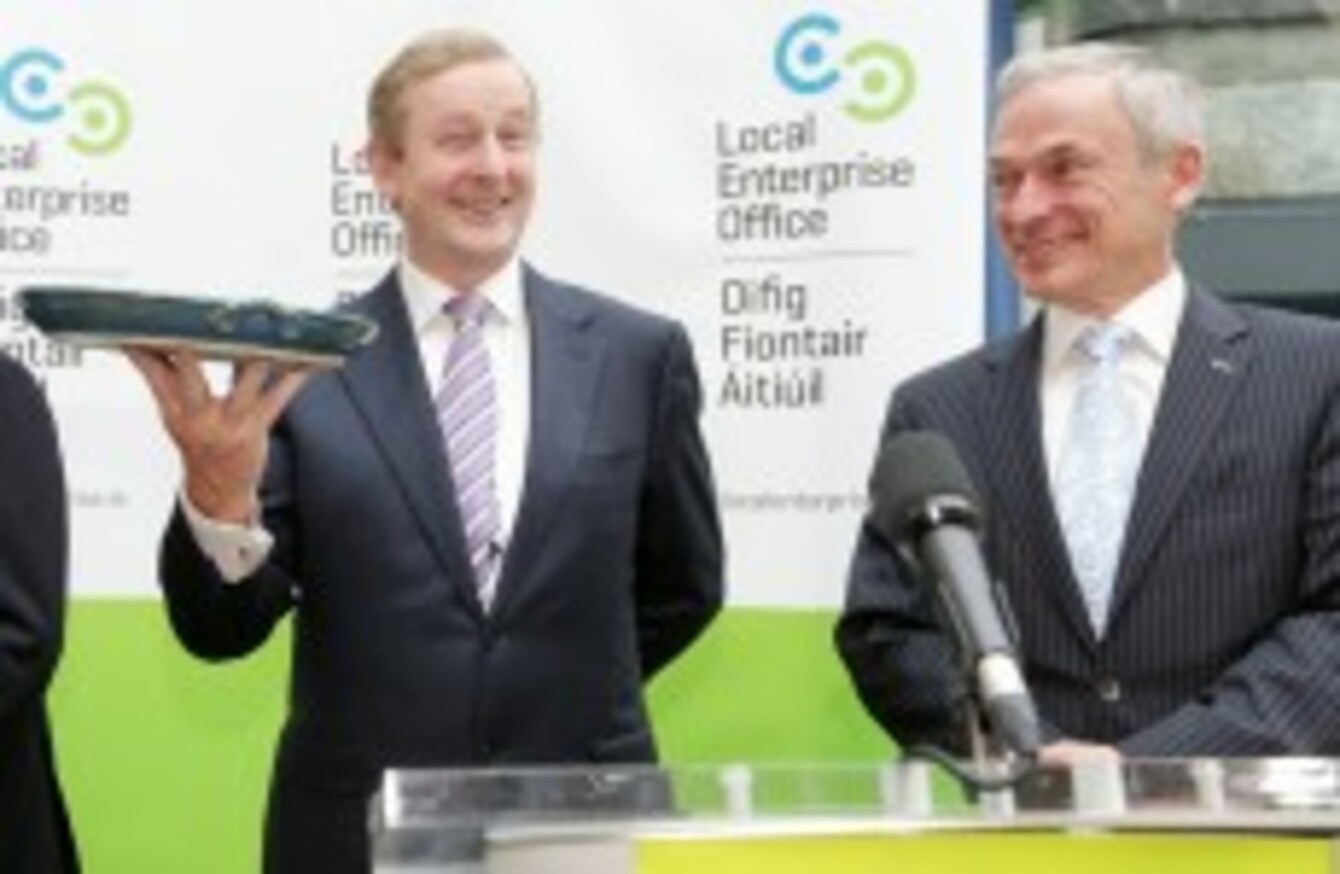 Image: Laura Hutton/Photocall Ireland
Image: Laura Hutton/Photocall Ireland
RICHARD BRUTON HAS indicated that he would like to remain on as Minister for Jobs, Enterprise and Innovation, but accepts that he may ultimately be moved on.
Speaking at the half year results for inward investment agency IDA Ireland, Minister Bruton told reporters that he thinks the current balance on industrial policy is right, with his department to the forefront of jobs announcements.
Clearly I have an ambition to go on building, but clearly that's not a decision ultimately that I take.
He said:
"Enda Kenny gave me a job, which was to create 100,000 jobs by 2016. That's the job that I have been given. We have made a very good start on that but I think there's a long way to go."
"I think the policy underpinning that has to be right over the coming years, and I'm certainly very committed to the task in hand."
The Dublin North-Central TD has been heavily linked with a move to the health portfolio at the expense of his Fine Gael colleague James Reilly in the upcoming cabinet reshuffle
Bruton said he felt it wasn't necessary to more closely align the Jobs portfolio with the Department of Social Protection, saying that "creating super departments of that nature doesn't make sense".
Tax
Outgoing IDA chief executive Barry O'Leary said that a "pathway" to lower personal tax "would be helpful in winning FDI", adding that the issue of Ireland's level of income tax often comes up when he is trying to entice companies to set up shop here.
Bruton agreed saying: "We need to be conscious of the tax wedge and the direction that it has gone in recent years, and to be competitive in that area."
Michael Noonan has clearly signalled that the ambition now would be to see relief for hard-pressed families, which I think in turn is something that from an employment perspective, clearly that is a bonus.
He said that recent economic figures indicate that the full €2 billion adjustment in Budget 2015 would not be needed.
"The trends are indicating that there is some greater scope for flexibility there than might have been expected."
IDA results
In half year results published today, IDA Ireland said that it has managed to secure commitment from 100 companies to set up shop here, 30 more than at the same time last year.
Around 8,000 jobs are linked to these announcements, up from 7,000 at the same time last year.
Departing IDA president Barry O'Leary said that the EU investigation into Apple's tax deal with the Irish authorities has not caused international interest in Ireland to drop off.
He said that while discussions about corporate tax take place "in practically every meeting with IDA clients around the world", "the evidence would show…that there's no slowdown whatsoever in FDI, that it continues to increase."
Tribute
Bruton also paid tribute to O'Leary, saying that he had led the IDA "at an extremely challenging time for the economy", and that there had been demonstrable results under his tenure.
"That doesn't happen by accident…the leadership that Barry has provided to the IDA has been outstanding."