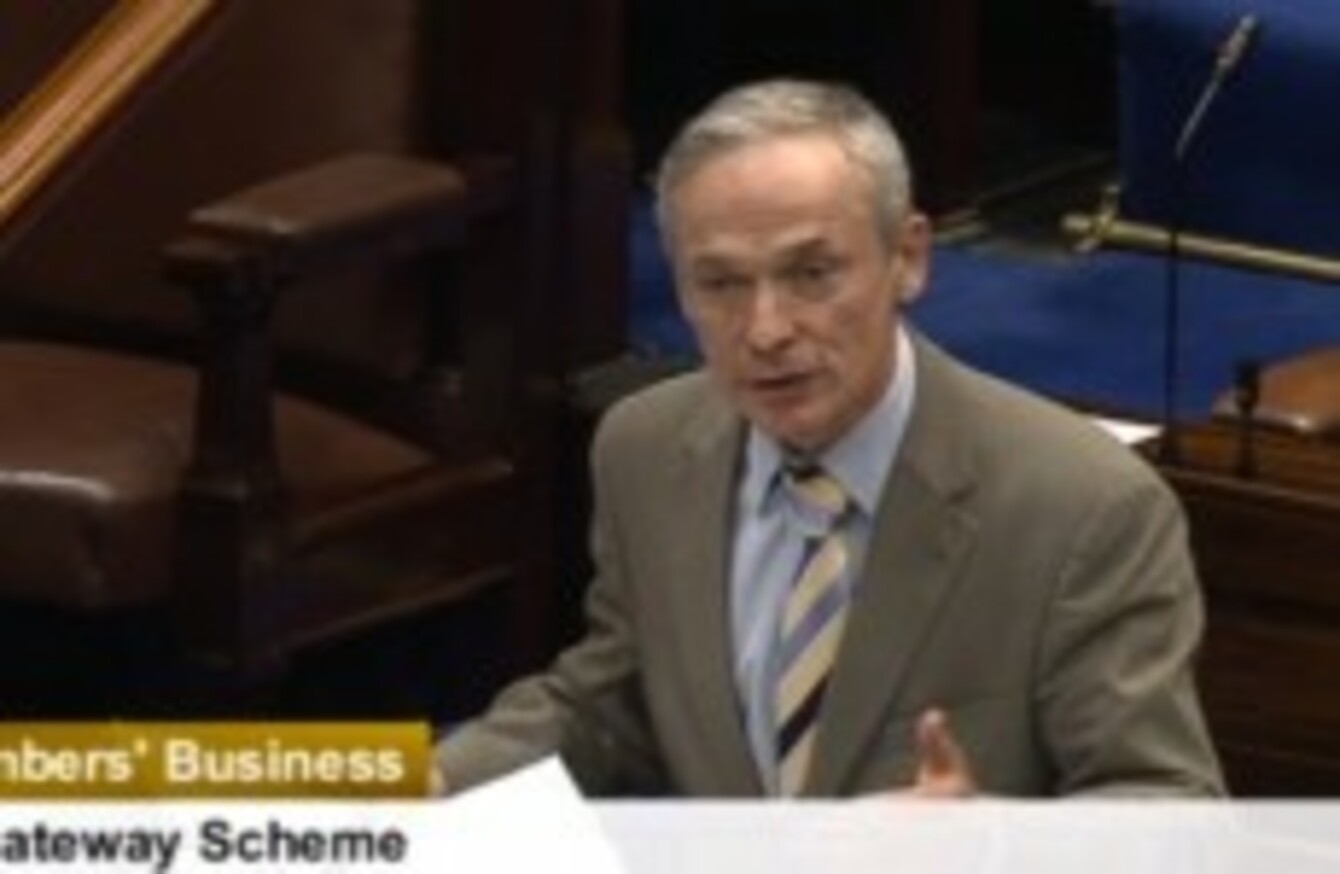 Richard Bruton TD in the Dáil this evening.
Richard Bruton TD in the Dáil this evening.
THE NEW GATEWAY Scheme was debated in the Dáil this evening with Sinn Féin spokesperson on Social Protection Aengus Ó Snodaigh calling it exploitative work.
He stated that the initiative is about providing chronically underfunded local authorities with "cheap general dogsbodies".
The Minister for Jobs, Enterprise and Innovation, Richard Bruton said that likening councils to "slave sweat shops is a total insult to the reality of local authorities," he said.
Long-term unemployed
Under the Gateway programme, 3,000 placements have been allocated to local authorities for the long-term unemployed.
Similar to the Jobbridge programme, where people get an extra €50 on top of their dole when placed in a full-time job for a certain period, participants in the Gateway programme will work for an average of 19.5 a week and the placement will last for 22 months.
Participants are selected by a random process conducted by the Department of Social Protection from people getting Jobseeker's payment for 24 months or more.
The types of projects to be worked on under Gateway include: village enhancement schemes, landscaping, working in libraries and the control of animals. Those the refuse to take part may have their social welfare cut or cut-off.
Ó Snodaigh said the initiative is there for the unemployed to take on the work that the local authorities used to do but can no longer undertake due to staff cuts.
Forced labour
He said that essentially workers earning €1 per hour was a "disgrace" calling it "forced labour".
He slammed the programme as a Labour initiative, stating they should "hang their heads in shame" for introducing it..
Bruton said the the Minister for Social Protection Joan Burton had inherited a difficult situation where the long-term unemployed was at a high rate. He said that the numbers have now come down.
He said that he would make no apology for having a range of options available to unemployed people like that of JobBridge, the Community Employment Scheme and now Gateway, stating that it was just another option for people.
The minister said that people will gain good experiences and will have a chance to develop their skills.
"We need to see people progress and the  likes of the local authorities has the structures… ," he said, adding that if a person gets involved in horticulture within the local authority, the hope is they will look to progress their skills and move on.